Sometimes, it can seem as though there are no shortage of WordPress errors to overcome, although the platform is stable and secure. Though, while this means the built-in error reporting is doing its job, you still need to fix issues that arise. The 403 Forbidden WordPress error is a common issue, with a straightforward solution.
Most often, the problem relates to permissions. Though, in some cases, you ran run into faulty plugins, corrupt files, and a few other triggers. With a few quick tweaks to your core files, you'll be able to get back up and running in a flash.
For this post, we're going to look at the 403 Forbidden WordPress error, and show you a few methods to pinpoint the cause and fix the problem. First, let's explain more about the error itself.
What the 403 Forbidden WordPress Error Is
First off, the 403 Forbidden WordPress error is one of the many 'HTTP status codes'. You'll know this at least through a 404 error, but there are lots more – almost 600, in fact. There are blocks of numbers that relate to similar issues, such as success messages, redirects, and more.
The 400 range of numbers relates to 'client errors'. In other words, this means the client (in this case the browser) requests information from the server, but it won't give it over. In most cases, the server understands what the request is, but won't authorize it.
Lots of times, you'll see a direct reason for the error within its 'payload information'. In other words, the text you'll see on the 403 Forbidden page itself.
To boil it down further, the server knows the browser, and understands what it wants, but the browser doesn't have the right permissions. How the server displays this depends on the browser your use.
How the 403 Forbidden WordPress Error Could Look In Your Browser
Before we fix the 403 Forbidden WordPress error, it's worth noting that it could look different depending on the server the site uses, and your browser. For example, there could be some information on the server and error, yet nothing else…
…or some further clue as to why the error exists: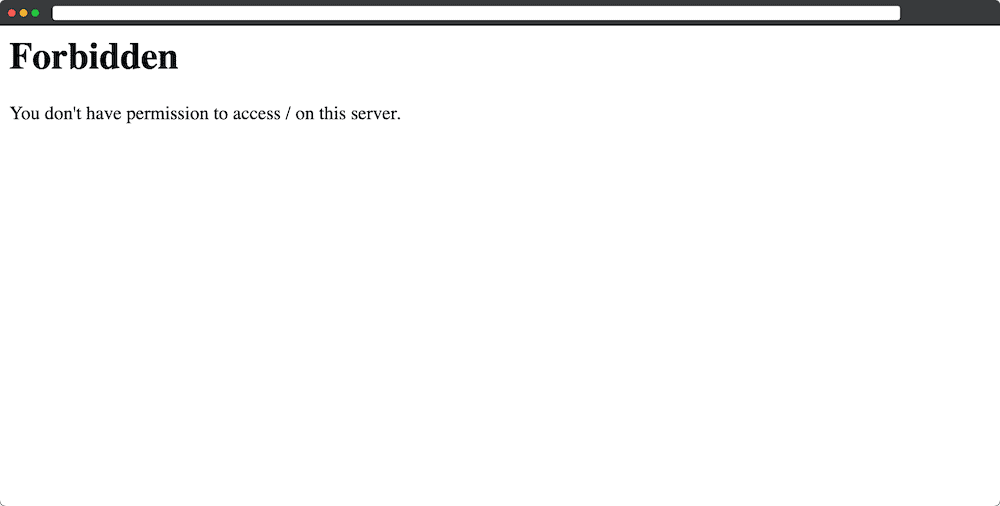 In a nutshell, if you see a mention of permissions or an explicit "forbidden" message, you're often dealing with the 403 Forbidden WordPress error.
What You'll Need to Fix the 403 Forbidden WordPress Error
Fixing the 403 Forbidden WordPress error requires you to poke around in your server's core files and settings. As such, you'll need the following to fix the task at hand:
Access to your server as an administrator. In other words, permission to view the root level of your server.
The knowledge
[…]
This article was written by Tom Rankin and originally published on WPKube.