Affiliate marketing is a billion-dollar industry.
Affiliate marketing is an excellent choice if you're looking for a passive income source. We generate over $15,000 per month from affiliate marketing.
Here's one of our earning reports;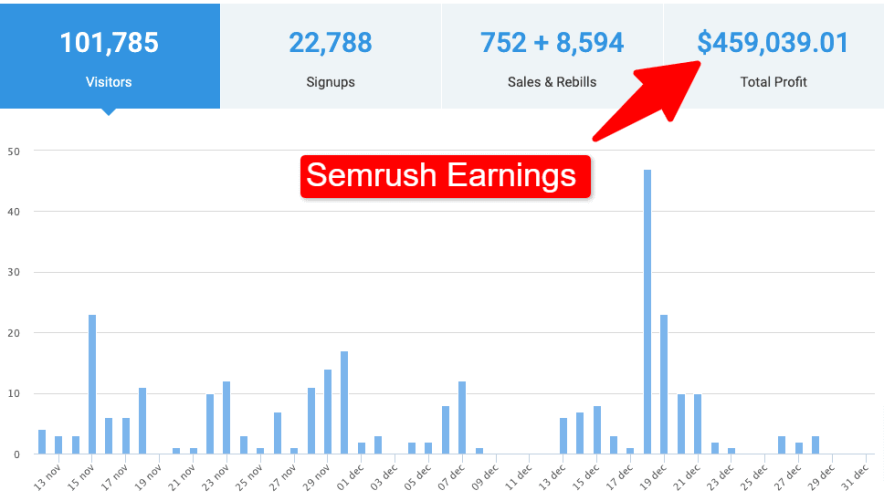 So, we know what works well and what's not. If you're new to affiliate marketing and looking for an ultimate free guide, this post is a treat for you where you'll learn;
What is affiliate marketing and its benefits
How do most affiliates make money
Best ways to find affiliate products, along with insider tips to boost your sales
How to become a successful affiliate marketer and much more
Are you ready? Let's get started.
What is Affiliate Marketing? How Does It Work?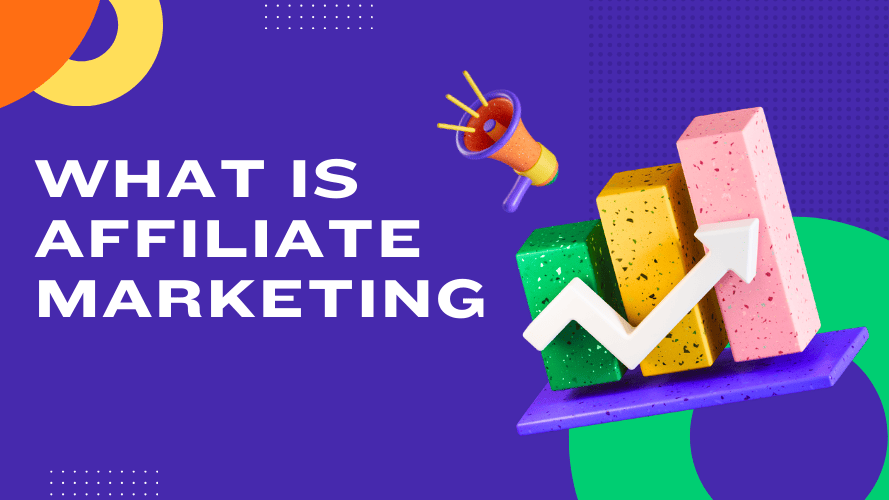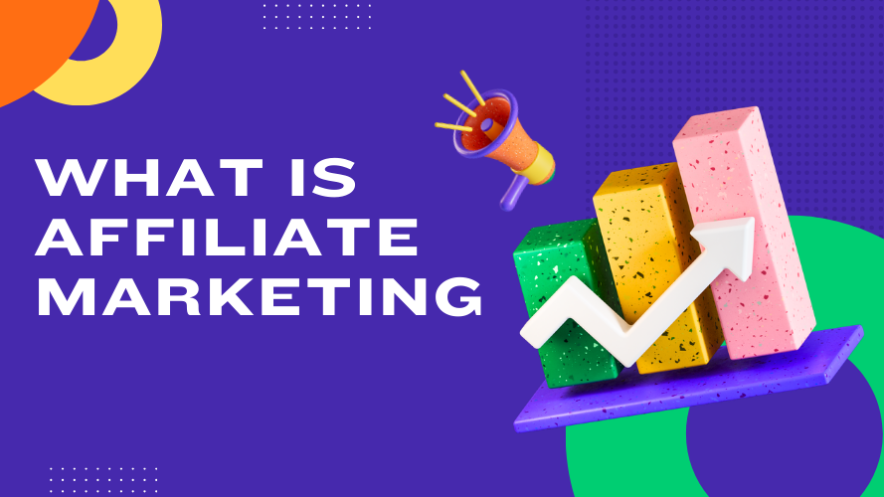 Affiliate marketing is a performance-based business model where you help companies sell their products by promoting them to your audience. 
When a customer clicks on your affiliate link and makes a purchase, you earn a commission. Depending on the product, commissions can range from a few cents to hundreds of dollars.
To become an affiliate marketer, you need to sign up for an affiliate program and promote the products you're interested in. You can promote affiliate products on your website, blog, social media, or even in email.
How Do Affiliate Marketers Get Paid?
Usually, affiliate marketers create websites or YouTube channels to promote different products by creating relevant content in various ways, such as;
Blog posts
Product reviews
Videos
eBooks
Ads
Deal posts and more
You'll earn a commission when someone clicks on your affiliate referral link and purchases something. The commission will be paid to you by the company that you're promoting.
Here is a real example of how the affiliate program works (let's take the example of Semrush):
You sign up for the Semrush affiliate program and get a unique affiliate link
You promote the Semrush affiliate link on your website, YouTube channel or social media
A visitor to your website or YouTube channel clicks on your affiliate link and visits the Semrush website
The visitor signs up for a Semrush subscription
You earn a commission
You can read our free guide on affiliate marketing for beginners to learn the BEST strategies.
Pros and Cons of Affiliate Marketing
Here are some of the pros and cons of affiliate marketing in 2024.
Pros:
Very minimal startup costs (be it for launching a website or YouTube channel to promote products)
There are thousands of products and services to promote
Free to sign up (almost all affiliate products are free to join)
Performance-based commission (the more you sell, the more you earn)
The sky's the limit to your earnings, as most affiliate programs don't put a cap on your earnings
You don't need any special skills or experience to get started with affiliate marketing
It's an amazing passive income source; you can earn commissions even when you're not actively working
You can work from anywhere in the world
Cons:
There's a huge competition, as many other people are trying to promote the same products that you are.
Building a successful affiliate marketing business takes a lot of time and effort.
You must constantly generate traffic (visitors) to your affiliate products to make money.
Affiliate programs can change their terms and conditions at any time. The best example is SiteGround, which stopped its affiliate program in Asian countries.
Want more details? Read our guide on the benefits of affiliate marketing to learn more.
3 Different Types of Affiliate Marketing Programs
The THREE different types of affiliate marketing programs are;
Pay-per-click (PPC): You earn a commission whenever a visitor clicks on your affiliate link (regardless of whether they buy something). It's a great option if you have a website with a lot of traffic.
Pay-per-lead (PPL): You earn a commission when a visitor completes a desired action, such as signing up for a newsletter or free trial. This is a good option if you have an email list of targeted people.
Pay-per-sale (PPS) programs: You earn a commission when someone makes a purchase through your affiliate link. This is the most common type of affiliate program.
10 Quick Ways To Find Best Affiliate Products To Promote
The success of your affiliate marketing business depends on the products you choose to promote.
But most people struggle to pick the right products. If you're one of them, here are TEN quick and easy tips for you.
Start your product research by looking around your home and see what products you're using and love. Are there any products that you can't live without, such as a smartphone, Alexa device, etc? Are there any products that have made your life easier, such as a laptop table?
Browse through online marketplaces like Amazon and eBay. See the best-selling products in each category. Make a list of products that are relevant to your audience.
Use affiliate marketing networks such as Clickbank, Commission Junction, ShareASale, Impact etc to find products to promote.
Use keyword research tools like Semrush to find popular products that people are searching for.
Look for products that have a high conversion rate.
Use social media to find trending products. What products are people sharing and talking about? You can also use Google Trends to find trending products. 
Use product review platforms like G2, TrustPilot, Capterra, etc to find highly-rated products.
Find and promote products that offer free trials. A few examples are SEO tools like Semrush, Moz, etc.
Look for products that often offer HUGE discounts to attract new customers. The best example is a web host like Hostinger.
Read earning reports of other affiliate marketers or full-time bloggers. Most of them give a breakdown of their best-selling products.
No matter what products you want to promote, choose only those programs that have a good reputation.
How to Start Affiliate Marketing Business Today in 5 Steps 
So, you want to start your affiliate marketing journey.
Congrats! But there are certain things you need to remember if you want to be successful. Here are FIVE easy steps to start your affiliate marketing business RIGHT.
Identify a niche
Your affiliate marketing niche (topic) plays a key role. Pick a niche that's profitable and less competitive.
Here are a few things to keep in mind when deciding on a niche;
Identify your interests and passions
Identify problems you can solve
Research your competition
Determine the profitability of your niche (using metrics like CPC, commission rates of the products in that niche, etc)
You can use free tools like Google Trends or Ubersuggest to check the popularity of your niche (or its keywords).
Here's an example;

As you can see, for the above example keyword, it has a HUGE search volume and has an amazing CPC of over $4. That means this niche is extremely good in terms of profitability. 
But remember that such niches are competitive, so you need to target a specific set of topics with less competition to rank higher in Google.
Check out this amazing list of 13 profitable niches in blogging that you can consider to make money in the long run.
Start a blog
Once you're done with niche selection, it's time to create a blog or website to promote affiliate products.
Why do you need a blog for affiliate marketing? There are many benefits, such as;
Educate and build trust (people only buy when they trust you)
Helps you with more traffic and conversions
Boosts your overall sales
We recommend an affordable yet reliable web host like Hostinger if you're getting started.
You can refer to our guide on creating a blog, where you'll find more details.
Hostinger offers the following 3 pricing plans;
The premium plan costs $2.99 monthly, with 100 GB of storage and free weekly backups, and you can install 100 sites.
The business plan costs $3.99 monthly, with 200 GB of storage and free daily backups, and you can install 100 sites.
Cloud Startup plan costs $8.99 monthly, with 200 GB of storage and free daily backups, and you can install 300 sites. You'll also get a free dedicated IP with CDN.
Pick an affiliate program to promote
After launching a blog, you must start your affiliate marketing journey by picking the right programs to promote.
There are many affiliate networks where you can find hundreds of products to promote, which include;
Commission Junction
Clickbank
Amazon
eBay
ShareASale
Impact 
No matter your niche, you can use the above platforms to find best-selling products. The commission will vary from niche to niche.
If you're looking for more, here's a HUGE list of 100+ best affiliate programs you can promote as a blogger.
Try promoting recurring affiliate programs, as they pay you repeatedly, not just once. Regular products usually pay you only once, whereas recurring programs keep paying you for a lifetime of customers (as long as the customer uses the product).
Create content
Affiliate marketing is all about TRUST. The best way to build trust is to educate your audience about the products you promote.
Here's where content marketing comes into play. The reason our blog generates over $15K per month is content. We know the value of content marketing; that's why we put a ton of effort into creating lots of free guides and tutorials.
By providing informative content for free, you can establish yourself as an authority in your niche. Here are a few ways to use content marketing to increase your sales in affiliate marketing:
Create in-depth product reviews and comparisons. These two types of content work really well in affiliate marketing. Make sure to be unbiased while reviewing any product.
Write blog posts that answer common questions about the products you promote. Most people who want to buy a product are often looking for answers. By answering their questions, you'll clear all your audience's doubts about the products.
Create video tutorials to teach your audience how to use the products you promote. Talk about the benefits of the products and show them how they can be useful.
Write case studies. It's a smart idea to use a product before you recommend it. Once you use a product regularly, you'll know the ins and outs of it. If you're getting better results with that product, create case studies, as it can help to build social proof and help you easily sell the products you promote.
Drive traffic
Last but not least, you need LOTS of traffic. 
Traffic = Money
No matter how good your content is or how many products you promote, you'll not get any sales if you don't have traffic.
The difference between successful marketers and the rest is the amount of traffic they get.
So, how do you get more traffic? Our top tip is to use SEO (Search engine optimization). Here are a few quick SEO tips to increase traffic to your affiliate website.
Find relevant long-tail keywords for every post or review you create. Make sure there's NOT too much competition for the keywords. Don't go for broad keywords (like "fitness apps"). Go for long-tail keywords like "fitness apps for college students", as they're easier to rank for.
Use a keyword tool. We use the Semrush keyword magic tool as it has a huge database of 25+ billion keywords. You can also try free tools like Ubersuggest, KeywordTool.io, etc.
Optimize your posts for your target keywords. Include your keywords in the title, meta description, images, subheadings, etc.
Looking for more information? We've published a free guide on creating a niche site that makes money, so check it out.
5 Tips for Affiliate Marketing Success
Whether you're a beginner or struggling to generate affiliate sales, here are FIVE secret tips that work like a charm.
1. Attract quality visitors, not quantity
When it comes to affiliate marketing, quality is more important than quantity. 
Even if you generate 100 high-quality visitors to your site, they're more likely to convert into sales than 1000 low-quality visitors.
It's because quality visitors are more likely to be interested in the products you're promoting, and they're more likely to click on your affiliate links and make purchases.
The best way to attract high-quality visitors to your site is to use search engine optimization (SEO) to get your content ranked in search results.  
You can read our free guide on affiliate marketing website SEO to learn how to generate more traffic from Google.
2. Be realistic
Affiliate marketing is NOT a get-rich-quick scheme. You are not going to make $10,000 dollars in a month the moment you start your journey. You need to set realistic expectations.
Yes, affiliate marketing is a great way to make passive income, but It takes time, effort, and dedication.
Most affiliate marketers don't start making even $100/mo until they've been at it for at least 6-12 months. Initially, you may only make a few dollars or cents per sale. 
But as you build your traffic and audience, you can start making more money.
Here are some realistic earnings goals for new affiliate marketers:
First year: $100 to $500/mo
Second year: $500 to $1500/mo
Third year: $1500 to $5000+/m
The above goals are mentioned just for reference. The money you make from affiliate marketing depends on many things, such as your niche, the products you sell, the CPC value of your keywords, etc.
3. Start small
Don't try to promote too many products and services at once. 
Focus on a niche that you're passionate about and build your expertise in that area.
For example, we're really good at SEO. We know how to generate more traffic from Google and help other website owners build successful blogs. That's why we often promote SEO tools such as Semrush and earn a decent monthly commission.
Similarly, find what you're good at. Promote high-quality products in that niche.
Here are some of the best affiliate marketing tools that can help you save time.
4. Create a sense of urgency
The best way to boost your sales is to offer limited-time discounts and promotions.
Why? By creating urgency, you encourage visitors to buy now.
The best time to do that is during special days, like Black Friday, Cyber Monday, etc. During these days, most companies offer up to 90% discounts. 
So, you can create lots of posts promoting such limited-time deals. If you want success in affiliate marketing, always be prepared for such flash sales.
Read our free guide on Black Friday affiliate marketing to learn how to boost your sales during special days.
5. Build relationships with affiliate product managers
Almost every single product has a dedicated affiliate marketing team. Their job is to help affiliate marketers generate more sales.
But, most beginners never get in touch with their affiliate managers. Let the affiliate product manager know who you are, what you do, and why you're interested in working with them.
We often get paid a HIGHER percentage of affiliate commissions just because we build connections with the affiliate managers. Do the same and thank us later.
Looking for more tips? Check out these incredible ways to increase affiliate sales for beginners.
How to Create Affiliate Marketing Content?
Did you know that 89% of customers worldwide check online reviews before purchasing a product? 
People want to be informed about what they're buying online.
People are more likely to buy from you if they feel like you're trying to help them.
Here's the ONE big thing to remember while creating content for affiliate marketing sites: help rather than sell.
It's easy to find and promote affiliate products through your website. The best way to create helpful content is to focus on providing value to your target audience. This means teaching them something or solving a problem for them.
People are bombarded with sales pitches ALL the time. They're tired of being told what to buy. They want to be informed and educated. 
So, keep this one thing in mind: educate and build trust with your content. Here are a few quick tips for creating helpful affiliate marketing content;
Write about topics that your audience is interested in. Find out what they're searching for online and what kinds of problems they're trying to solve. Some examples include suffering from back pain, trying to lose belly fat, struggling with website traffic, etc.
Be honest. Use an affiliate disclosure. Let your audience know that you're recommending products because you believe they're valuable, not just because you're earning a commission.
Show value. Don't just talk about how great the products you're promoting are. Show your readers how to use those products to improve their lives or solve problems.
Write product comparisons where you can compare two similar options against each other. That way, your readers will decide what product suits their needs. Mention the pros, cons, pricing, features, etc. Be unbiased while writing such product comparisons.
5 Best Ways to Promote Affiliate Links
People don't buy from you just because you're recommending a product. You need to promote your affiliate links as much as possible.
The more people who see your affiliate offers, the higher the chances you have to generate sales. 
So, what's the best to promote your links? There is no single best way to promote affiliate links. However, here are a few evergreen ways you can use to get more eyeballs on your products.
1. Share promo codes and free trials
People who're interested in purchasing something ALWAYS look for deals and discounts. 
If you want to promote your affiliate links smartly, offer your visitors exclusive deals and free trials. It is a great way to incentivize people to visit your website and click on your affiliate links.
2. Use Quora
Quora is a Q&A platform that is used by millions of people around the world. Quora is a great platform to promote your affiliate products because it allows you to answer questions that your target audience is already asking.
Don't use your affiliate referral links directly in your answers. Instead, link to other informative pages or videos where you've linked to your products. That way, you're helping people and NOT violating any Quora rules.
Here are some quick tips for using Quora to promote your links;
Identify relevant questions. Use Quora's search bar to find questions that are relevant to your products and services.  
Write high-quality answers. Ensure to provide SUPER value to the reader and answer their question thoroughly. Your job is to help people on Quora, not just sell.
Include relevant links. You can include links to your product pages, website, or blog posts in your answers. However, be careful not to spam your answers with links. 
You can check out our free guide on using Quora to increase traffic, where you'll find more tips.
3. Offer a free email course
Email marketing offers the HIGHEST ROI. It gives you $40 returns for every $1 you spend.
The best way to promote your affiliate products is to offer a free email course for your website readers. You're not only collecting leads, but you're also building a following around your blog.
You can promote your products in your email course by mentioning them in the lessons or by including links to your product pages. Be careful not to be too pushy. 
Create helpful and informative email courses. Just because you're offering something for free doesn't mean the content should be average. Make the content worth reading. The goal of your free email course should be to help people, not just sell them something.  
Let's say you sell a product that helps people lose weight. You could create a free email course on the topic of weight loss. In your email course, you could cover topics such as:
How to set realistic weight loss goals
How to create a healthy diet plan
How to exercise daily
How to lose belly fat
Throughout your email course, you could also promote your product by explaining how it can help people achieve their weight loss goals.
4. Share on social media
You can't ignore social media, as billions of people are on social networks, including Instagram, Facebook, Twitter, etc.
Create informative social media posts every single day. Use tools like Canva or scheduling tools like Buffer.
Include a call to action on every social media post you create. Tell your followers what you want them to do, whether it is to visit your website, sign up for your email course, or purchase your product.
5. Run PPC ads
PPC ads or paid ads can be your best bet if you want to generate more traffic quickly. 
Not every affiliate program allows its affiliates to run PPC ads. Be sure to read their affiliate guidelines before you promote their affiliate product links.
But… you can indirectly promote ANY affiliate program you want.
How can you do that? You can write product reviews and comparison guides, make product video tutorials, and promote such pages using PPC ads. It's as simple as that.
Here are some tips for using paid ads to promote affiliate links;
Create powerful ad copies. Your ad title and description should be persuasive. It should be so compelling that people should click on your ad instantly after looking at it.  
Make sure to highlight the benefits of the product you are promoting and include a strong call to action.
 When you create your ads (be it on social media or PPC ads), be sure to use relevant keywords to show your ads to people interested in what you have to offer.
Target a specific audience. Don't promote your links to everyone. Almost all the ad platforms allow you to target your ads to specific demographics, interests, and behaviors. 
FAQs on how to do affiliate marketing
Here are some frequently asked questions on affiliate marketing.
What are the best affiliate programs for beginners to promote without a website?
Here are some of the affiliate networks you can join where you can find tons of products to promote without a website;
– ClickBank
– ShareASale
– CJ Affiliate
What is affiliate marketing?
Affiliate marketing is a type of performance-based marketing where you earn a commission whenever someone purchases a product through your links.
Who are affiliates?
Affiliates can be anyone, including bloggers, small business owners, social media influencers, YouTubers or website owners. Affiliates promote products that are relevant to their target audience to make money.
What are the benefits of affiliate marketing?
Affiliate marketing is a win/win approach for both businesses and affiliates. For businesses, affiliate marketing is a cost-effective way to reach new customers. For affiliates, it's a legitimate way to earn passive income. 
What are the best resources for learning affiliate marketing?
There are many resources available for learning more about affiliate marketing, which are;
– The Affiliate Marketing Hub
– Smart Passive Income
– Authority Hacker
– Niche Pursuits
– Income School
Related Posts:
Final thoughts on what is an affiliate marketer
Affiliate marketing is your best bet if you're looking for a legitimate passive income source.
We've been promoting affiliate products for 10+ years and make a living from affiliate marketing. So… yes, it's the BEST choice for beginners to make money online.
Also, you don't need a website or blog to do affiliate marketing, but it can be helpful as you can build an audience. So, what are your thoughts on affiliate marketing? Did you find this free guide helpful? Let us know your thoughts in the comments. 
Keep reading the article at BloggersPassion: Learn Blogging & SEO from Anil Agarwal. The article was originally written by Anil Agarwal on 2023-11-03 06:38:17.

The article was hand-picked and curated for you by the Editorial Team of WP Archives.