Backing up your website isn't something to overlook. Having a backup of your WordPress site can save a lot of headaches in many situations. For example, if you run into an error that breaks your site or an update affects its functionality, you'll be able to roll back the saved version.
Restoring a WordPress backup can save you hours of troubleshooting. Plus, having one means that you can duplicate your site or move it to a new host. We'd go as far as to say that if you don't have a recent backup, you should add it to the top of your to-do list.
In this article, we'll show you precisely how to do that. We'll discuss what parts of your website you need to back up and show you four methods for doing it, including the manual approach, using plugins, through your web host, and on a local site. Let's get to work!
An Introduction to WordPress Website Backups
A WordPress website is more than just a simple collection of files that you can copy and paste from one location to another. If you're asking yourself, "What files do I need to copy to do a WordPress site backup?" then know that your question has an answer in two parts:
All of the files that live inside your WordPress root directory
Your WordPress database
The WordPress root directory is the folder where you set up the copy of WordPress that powers your website. You should access that directory by connecting to your server via File Transfer Protocol (FTP) or Secure Shell Access (SSH) and then finding the folder called root, public, or public_html.
In some cases, the directory can also have your website's name:
That root directory contains everything from your themes to your plugins and media files. Some of its files include rules for how your website interacts with its server, new functions that you've added to themes and plugins, and more.
In short, that directory contains all of the files that make WordPress work. However, your actual website's content resides in a unique database. Each table that you see below stores a WordPress site's data: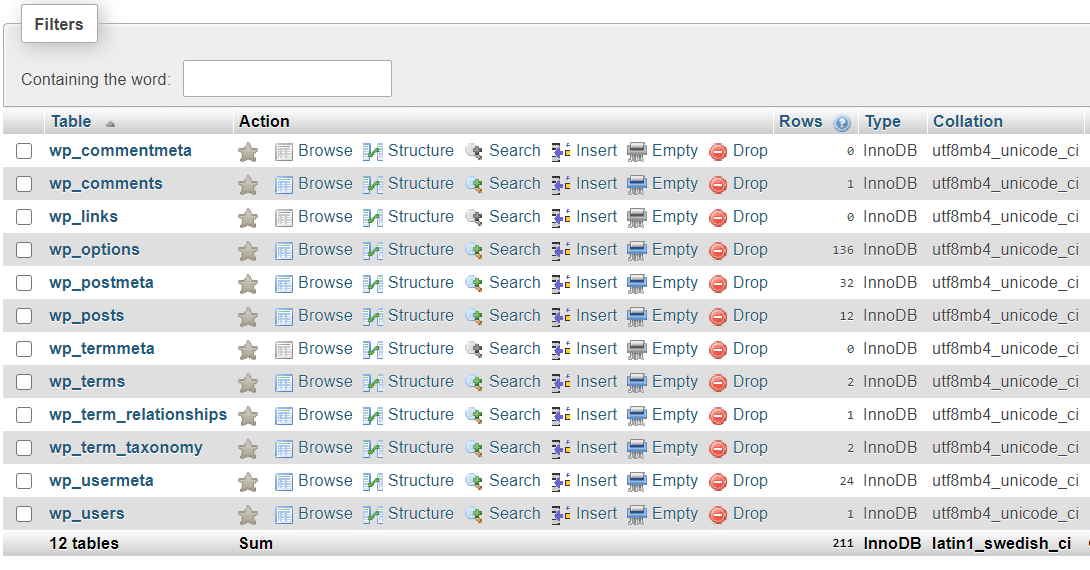 Backing up your database involves exporting all of those tables (usually in SQL format). You then import the contents of that file, and your database software will overwrite existing values.
If that doesn't make much sense yet, don't worry. We'll show you how to manually back up a WordPress site in one of the following sections. If you don't like the idea of messing with your database or copying files manually, use backup WordPress site plugins.
In
[…]
This article was written by Salman Ravoof and originally published on Blog – Kinsta.