A
re you looking for the best blog topic research tools? In this article, we'll share the top tools you can use to find relevant topic ideas that your readers will love.
When starting a blog, you need a come up with a bunch of topics you can cover. These topics should appeal to your audience, answer their questions, and provide solutions to their problems.
But if you have trouble figuring out what to write about, you might need help from research tools. Blog topic research tools will help you easily come up with ideas that your readers will be interested in.
In this post, we'll go over the best blog topic research tools you can use to jump-start your blog content and grow your audience.
Let's get started!
Why Should You Research Topics for Your Blog?
Before we dive into the list of the best tools, let's go over why it's important to research topics for your blog.
Attract the Right Audience. If you write general topics that appeal to anyone and everyone, you'll fail to build a solid, niche audience that keeps coming back. Researching topics allows you to create content that resonates with your readers and helps them trust your brand for solutions and information.
Learn What Your Readers Want. Keyword research and blog topic research tools allow you to see what keywords, phrases, and questions your audience types into search engines. This helps you create relevant content that your readers are already interested in, which will help you drive more targeted traffic to your blog and boost conversions.
Improve SEO. You have a higher chance of ranking in search engines if you use the right keywords and phrases in your content. Most blog topic research tools will help you find the keywords that can help your blog reach the first page of Google and other search engines.
Now that we know the main benefits of researching blog topics, let's dive into the tools that will make this process easier.
Instead of having to search the internet far and wide to figure out topic ideas that will convert, you can use these blog topic research tools to get instant ideas.
The 9+ Best Blog Topic Research Tools (Free and Paid)
1. SEMRush (Paid)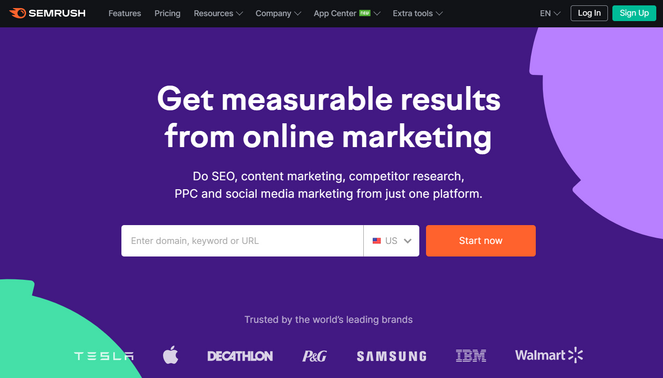 SEMRush is one of the best tools on the market for performing keyword research, checking how well your blog posts are ranking, doing competitor research, and much more. You can also use SEMRush to easily research topic ideas for your blog.
With SEMRush's Topic Research Tool, you can type in a topic to automatically generate
[…]
This article was written by Zakiyah and originally published on Blog Tyrant.