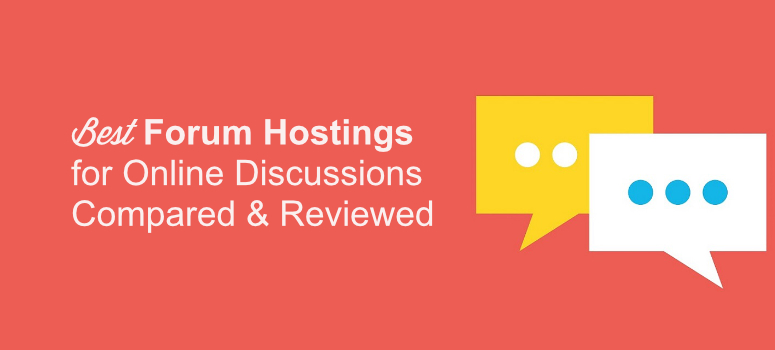 Are you looking for a great forum hosting service?
Forums are online communities used by people with similar interests to communicate with each other through threads of conversations. Users can simply register an account, create a conversation thread, and start the discussion.
Everything in these forums is public, which makes it an excellent platform for users to find and talk about information regarding a certain niche. Forums are also a popular medium to encourage user-generated content around specific topics.
In this article, we'll talk about some of the best forum hosting services that are designed specifically for online forums.
But first, let's talk about why you'd want a forum hosting service in the first place.
Why You Need a Hosting Service for Forums
Unlike a normal web host, forum hosting is a service that's optimized specifically for online forums.
To be clear, though, you can host your forums with a regular web host. You do this by installing a forum application like phpBB, SMF, vBulletin, MyBB, IPB, and others.
But the best solution is to choose a reliable forum host.
That's because forums are used by multiple users at the same time to create content or to communicate with each other. This makes forums a highly resource-intensive platform. As the activities increase and these forums get busier, it starts consuming more server resources than a regular website.
This could have a toll on your forum's performance.
By opting for a forum specific host, you don't have to sacrifice speed or performance. Instead, you can run your forum smoothly, no matter how busy it gets.
Let's now look at a few of the best options for hosting your online forum. We'll start with a couple of web hosts you can use to host both a website and a forum.
Then, we'll include some hosts that specifically focus on online forums.
1. SiteGround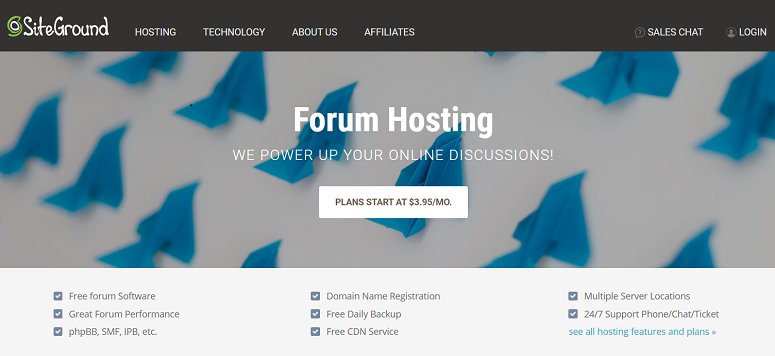 Siteground is a great option for forum hosting services that lets you choose from a range of popular forum software like phpBB, SMF, vBulletin, MyBB and IPB. It uses the latest version of MySQL which is further optimized by SiteGround for handling requests
[…]
This article was written by Editorial Team and originally published on IsItWP – Free WordPress Theme Detector.