Once you have finished setting up your website or blog, you can decide to stop there. But why not try to create a special relationship with your visitors? Membership plugins can help you do just that. These types of plugins are great for building up your online platform, websites, or blogs.
What Are Membership Plugins?
Membership plugins can restrict access to unique information, content, or services. Therefore, your visitors or customers would need to have an active membership on your WordPress website or blog to access this restricted content.
The best example of such a practice in real life would be gyms. By paying membership fees, users have permission to use a particular service, in this case, fitness machines.
You can also set up different membership tiers with this kind of plugin.
Now that you know what membership plugins are, we would like to present you with a list of the best ones.
A Few Great Membership Plugins for WordPress
1. MemberPress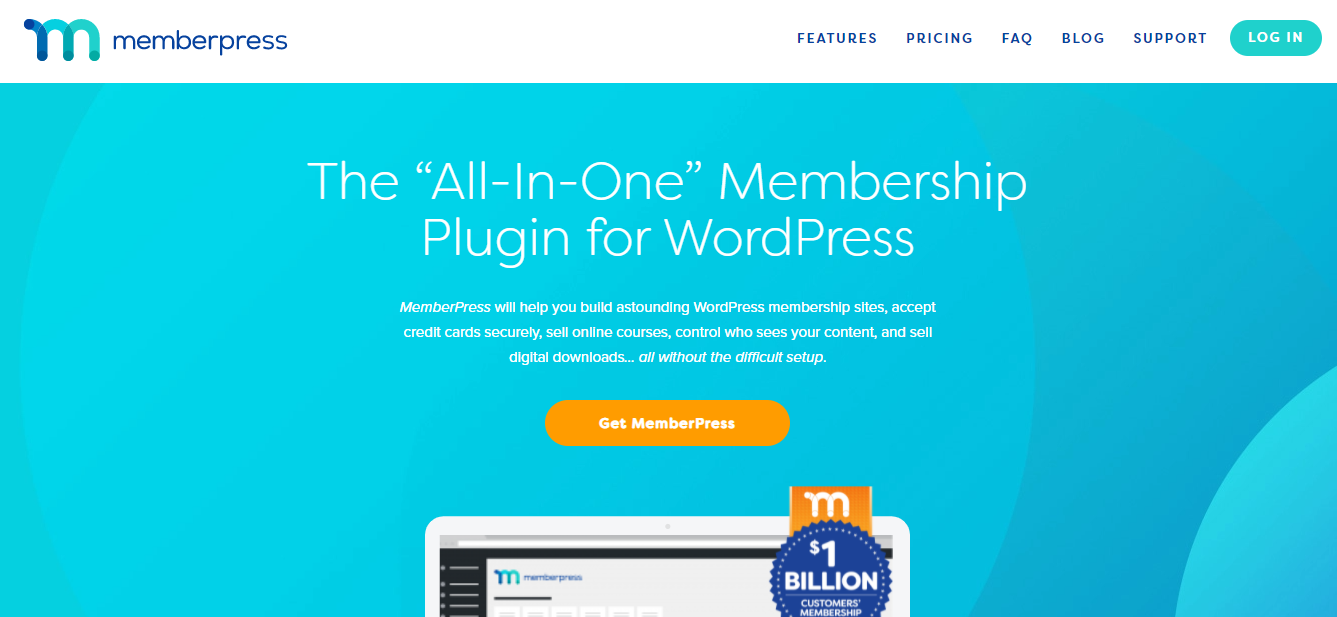 MemberPress is an easy-to-use membership plugin that will immediately set up membership site software on any WordPress theme. This plugin helps you limit, control, and restrict access to your content, such as blog posts, tags, categories, and so on. Also, this plugin gives you control over coupons and the ability to customize them however you like.
In addition to that, you can easily track your users' subscriptions and analyze your profits while having significant control over your content.
In case you are feeling worried, don't. This isn't the first plugin developed by Caseproof, a company that knows your safety comes first.
This plugin has three pricing plans; Pro, Plus, and Basic.
For a yearly payment of $179, you can get the Basic plan with unlimited members, memberships, and courses with no transaction fees, coupon codes, drip content, standard support, and much more. For $299/year, you can get the Plus plan which comes with all the Basic plan features, advanced marketing integration, developer tools, advanced customization, and many more features. The most expensive plan will run you $499/year. With it, you will get all of the Basic and Plus plan features, premium support, two-factor authentication, and much more.
2. Restrict Content Pro
Restrict Content Pro is another easy-to-set-up and easy-to-use membership plugin that will make your life easier. With its built-in WooCommerce integrations, you will have the option to use multiple payment options, like Stripe and PayPal. In addition, this plugin will take excellent care of your users and their needs with "Membership Levels" and "Customer Dashboard".
With this plugin, you can easily create membership packages and trials, which users can view in their account details. But no worries, your members will have the freedom to change their membership package and choose to upgrade or downgrade.
This plugin has four pricing plans; Ultimate, Professional, Plus, and Personal. The Personal plan will run you $99 yearly, and you can use it on one website. With it, you get access to email support, all core features, and 13 official free add-ons. With the Plus plan, you get everything included in the Personal plan, but you can use it on five websites. You can get this plan for a yearly payment of $149.
But, we would recommend to you the Professional plan for $249 yearly. You get everything included in the Plus plan, but you can use it on an unlimited number of websites; plus, you get 23 pro add-ons extra. The Ultimate plan requires a one-time payment of $749. With it, you get all the features, lifetime updates, support, and you can use it on an unlimited number of websites.
3. MemberMouse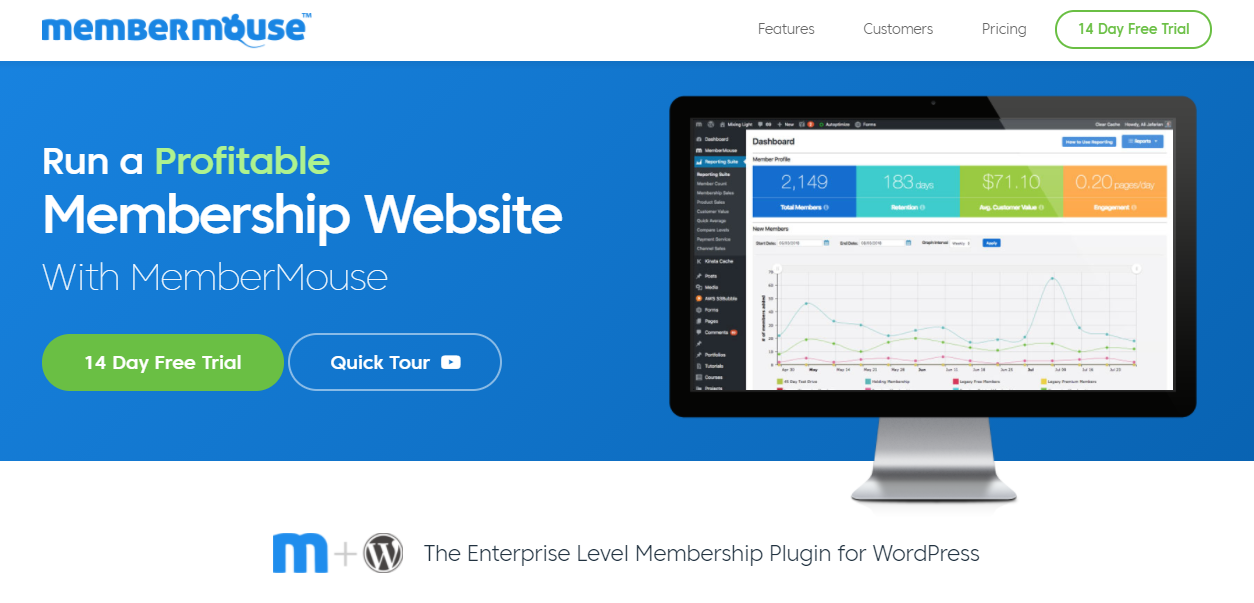 MemberMouse will help you create membership blogs or eCommerce membership sites in a blink of an eye. With it, you can sell restricted items or content individually to your members. For example, you could sell one-time eBooks or artwork.
Other features included are payment plans, coupon codes, limiting login attempts, self-promoting content, the ability to log in as a member, view the transaction history of your members, email integration, and much more.
This plugin is great for non-technical users because of its built-in and easy-to-use features. MemberMouse has three monthly and three annual pricing plans; Builder, Advanced, and Premium.
You can find a detailed comparison of all the plans offered, billed monthly and yearly, on the plugin's website.
4. WooCommerce Memberships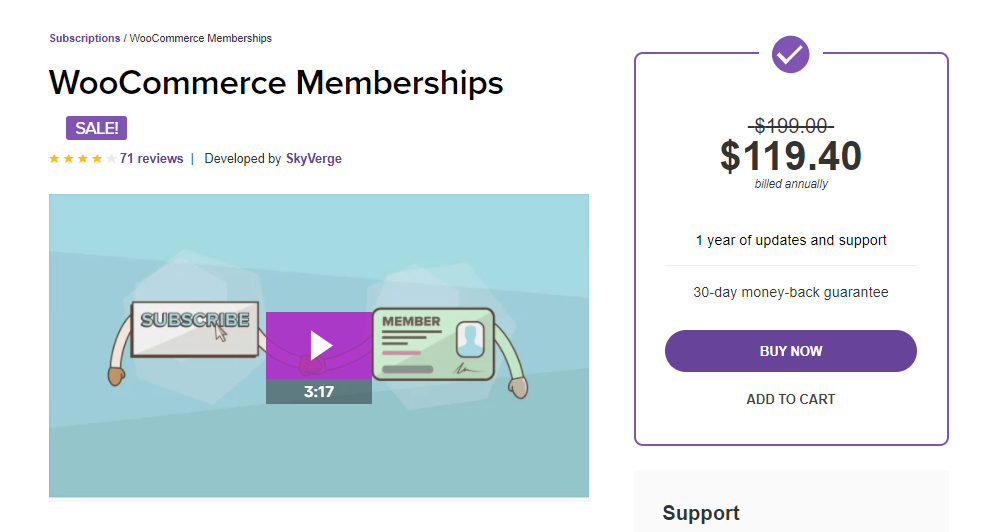 With WooCommerce Memberships, you will be able to restrict your content to certain members. Also, you will be able to drip feed them content over time and strategically grant them access to specific posts.
You may also limit sales and purchasing. By doing so, you will ensure that all your goods are visible and available to all visitors and customers, but those goods can be purchased only by members. Plus, this plugin will offer you great shipping services and rewards for all your members.
Annually costing $199, this plugin is ideal if you want to set up privileges and sales quickly.
5. LearnDash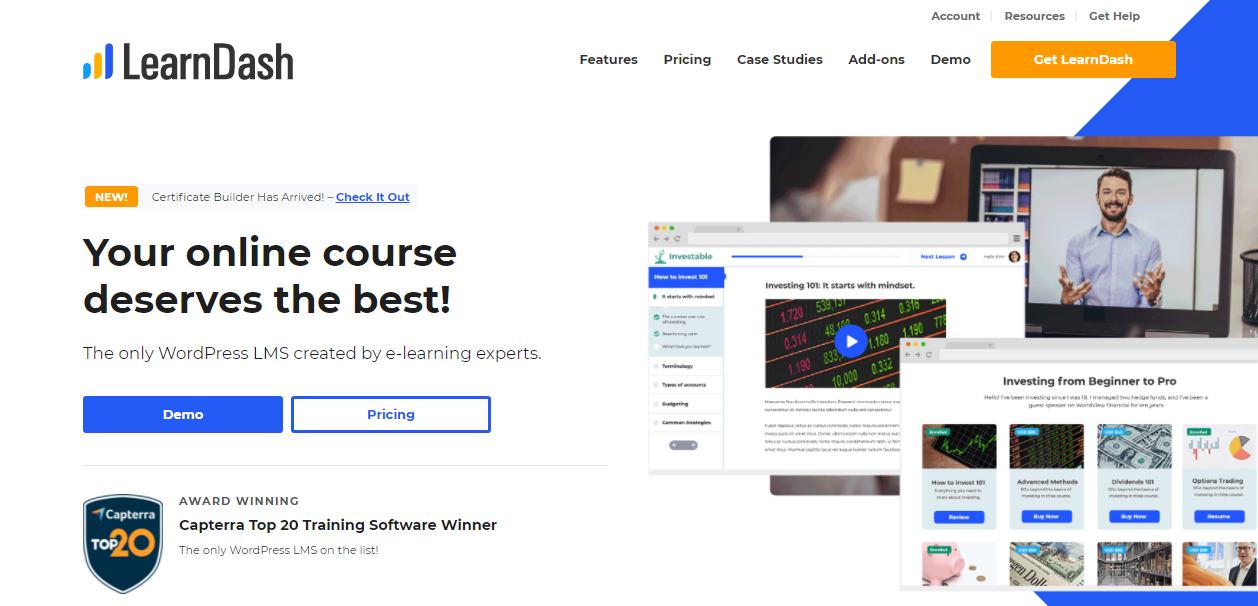 The last membership plugin that we will mention in this article is LearnDash. LearnDash is an easy-to-set-up and easy-to-use plugin that has excellent features. You can use its drag-&-drop course builder to create online classes and courses. Your learners will actively participate in your classes and courses because of features like course points, leaderboards, assignments, and discussion forums.
You can choose between three pricing plans; Pro, Plus, and Basic.
Conclusion
After reading this article, all you need to do is see which membership plugin is the best one for you. By choosing one of the above-mentioned plugins, you cannot go wrong; plus, you can allow only privileged members to have access to certain content.
All in all, we doubt you will regret using them on your WordPress site.
Keep reading the article at WP Pluginsify. The article was originally written by Ena Cavar on 2021-05-14 02:00:24.

The article was hand-picked and curated for you by the Editorial Team of WP Archives.