It doesn't matter if you are an advanced WordPress user or a beginner, having a mobile app for a website for many companies can be an essential aspect for further development. Unfortunately, mobile development is a rather laborious process, even if we are talking about the simplest project. You can use the app cost calculator, and it will take only four minutes to get the rough cost of app creation.
With over 2.7 billion smartphone users worldwide, it's no surprise that the mobile app industry is booming. The idea of building a mobile app from scratch can be daunting. However, there are many tools out there to help you create simple applications relatively easily. Thanks to the WordPress extension, you can build an app from a WordPress site using the API with a standard plugin.
If you are a fan of WordPress, take a look at these plugins which make the process of app development much easier.
AppPresser
If you are looking for an efficient way to create an application easily, then AppPresser is the solution that exists today for you. AppPresser lets you transform your HTML5, iOS, and Android site using Phonegap in 30 minutes. Unlike many other platforms that are limited to simply creating a frontend for your mobile site, AppPresser allows you to access your WordPress dashboard and plugins for your application.
Besides, unlike many transformation services, AppPresser meets the needs of the user. Whether you want a simple site, a mobile commerce site, a social media app, or something more sophisticated, AppPresser has a solution for almost any task.
AppPresser does not require a monthly fee, but you will have to host your application yourself. This task may be overwhelming for some, but the advantage is that you will be the owner of your code.
MobiLoud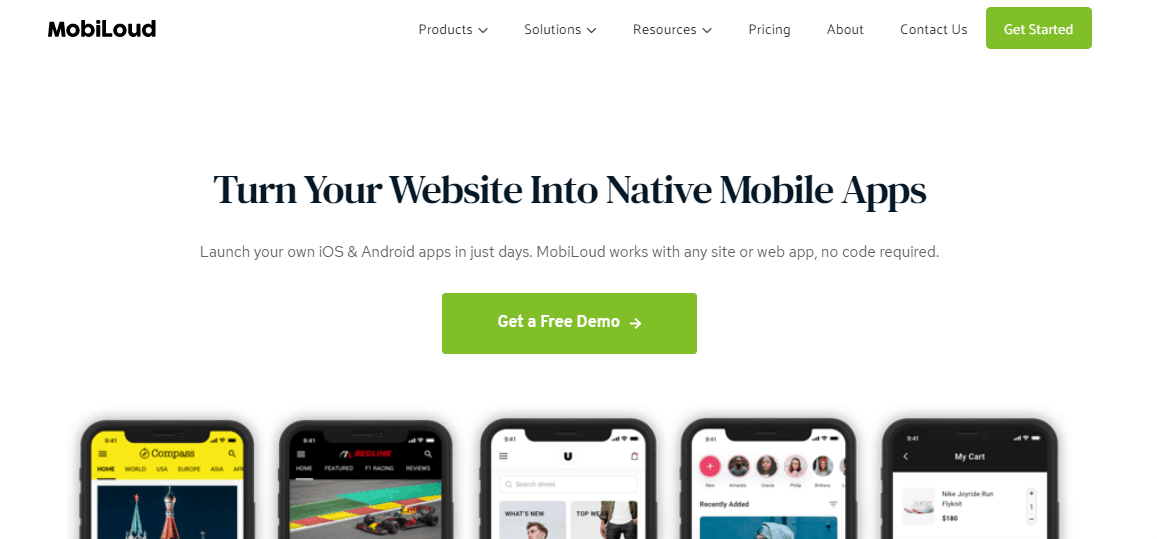 MobiLoud is a service that allows you to create Android and iOS applications easily, with native standard code. MobiLoud offers the creation of an application for your website, which is made in WordPress.
Key features of MobiLoud include support for WordPress user accounts, WordPress, Facebook and Disqus comments, convenient selection of categories in the Notifications item, and offline access to content. The ability to integrate custom JavaScript and HTML5 into your publications will also be a useful feature if you want to use video or other multimedia in your publications.
MobiLoud is very similar to AppPresser in its business process model. They offer a service that allows you to create mobile apps even if you don't have any development experience. Subsequently, you can use the plugin to connect the application to use data from your site.
The difference is that MobiLoud offers several "pre-installed" apps that you can use, depending on the functionality and user interface
[…]
This article was written by Editorial Staff and originally published on WP Newsify.