Shopify is one of the easiest ways to start an online store and sell products worldwide.
One of the toughest decisions on Shopify is choosing between the hundreds of apps that are available for you. That is why we have created this post covering the best Shopify apps to solve different purposes in your store.
We have curated a list of 50 must-have free and paid apps for your Shopify store. These apps will help your products get seen more on the web, promote your store, sell your products, help you with shipping and returns, and much more.
We've broken this post down into eleven categories, so if you are looking for specific functionality, you can skim through that category to find what you need.
Now, some of these categories could have free options, paid options, or a mix of both. We will specify the pricing and the best use for the app in each.
Let's get started!
Shopify Apps for Fulfillment
Shopify store owners have to have a place to source their products. A great app that helps you find and source your new products can really jumpstart your business.
Here are a few apps that can help you with that:
1. Oberlo
Free Trial: Free up to 500 products and 50 orders a month.
Price: Free to $79.90/month
Best Used For: Dropshipping Products
Oberlo is one of the top-rated apps at allowing you to add products to your store and dropshipping them straight to your customers.
You can select products from AliExpress and Oberlo Marketplace from where you can list products on your Shopify site with a few clicks.
Oberlo fulfills orders for you, customizes products, and connects with your existing products. Oberlo is free to install and use until you add either 500 products to your store or reach 50 orders a month. After that, you must upgrade to a paid plan.
2. Printful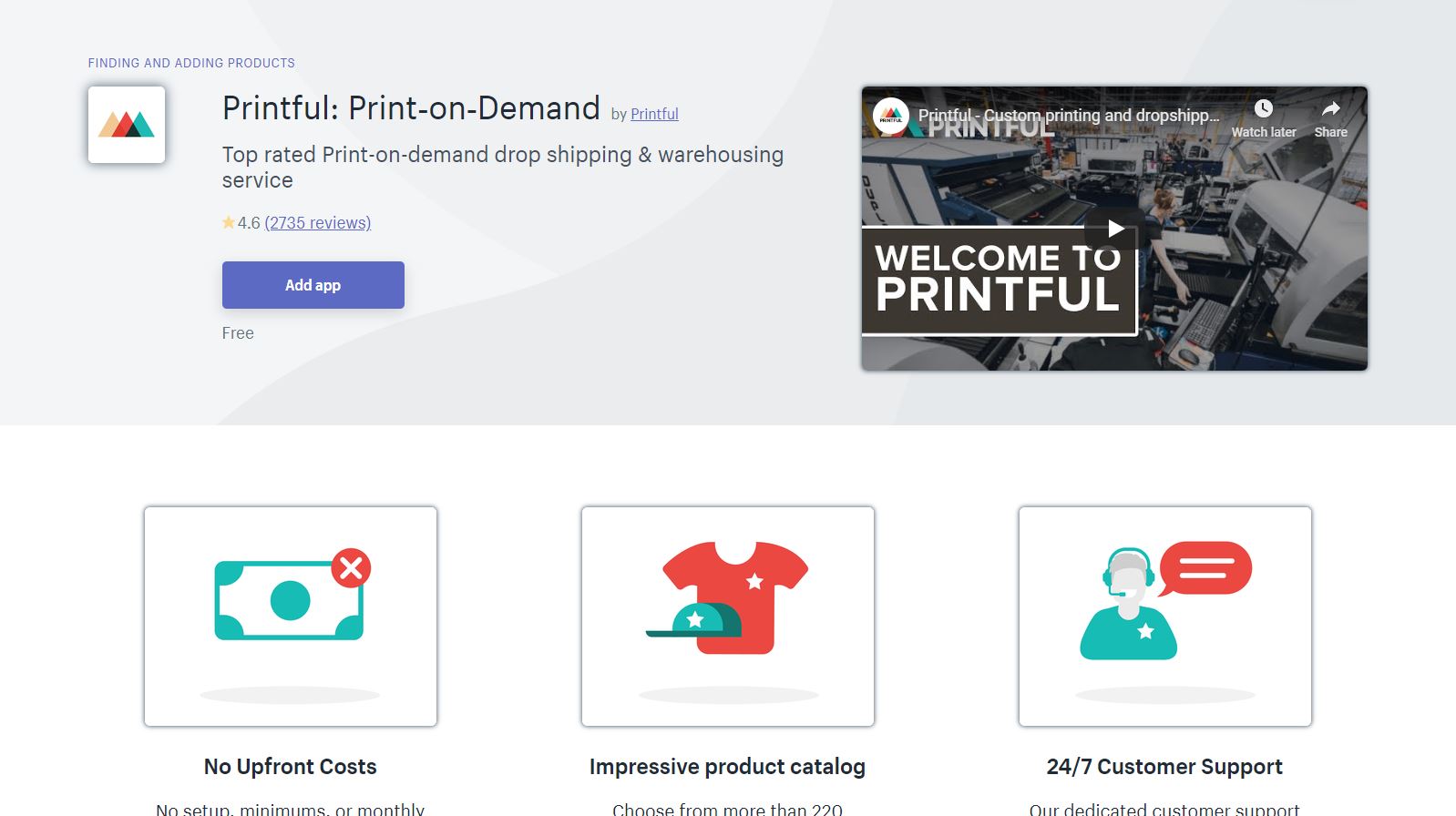 Free Trial: Free to install. No monthly membership.
Price: Percentage of the product you are creating.
Best Used For: Print-on-Demand Products
Printful is a print-on-demand fulfillment center that gives you the opportunity to sell any kind of products that can be printed with whatever design you would like. You can create designs for shirts, socks, totes, canvases and more.
Once you connect your site to Printful, if anyone orders the products, they collect the order, print the item, and send it to your customer without you ever having to look at the shirt or whatever kind of product it is. This is a great way
[…]
This article was written by MyThemeShop Editorial Team and originally published on Blog – MyThemeShop.