When most people think about video hosting options, their minds go to either YouTube or Vimeo. That's not a bad thing, really. They're both fantastic platforms with probably more positives than negatives. But what if we told you there were more viable video hosting options for your business or brand than just those two? In this post we'll cover those and five more video hosting options you should check out before deciding on your business's video hosting solution.
Subscribe To Our Youtube Channel
1. YouTube
Despite their being other options out there, YouTube is still the big name. As the second largest search engine in the world (only to Google search itself), the option of free, unlimited video hosting is understandably hard to pass up. When considering the SEO benefits of video hosting, YouTube is at the very top. It is no secret that Google prioritizes its own products in rankings, so YouTube videos will most often show up ahead of other video hosts. That said, YouTube is not the most polished and professional-looking of platforms and players, and Google is not known for its sensible decisions regarding YouTube. If that's a concern for you, then looking elsewhere might be worthwhile.
2. Vimeo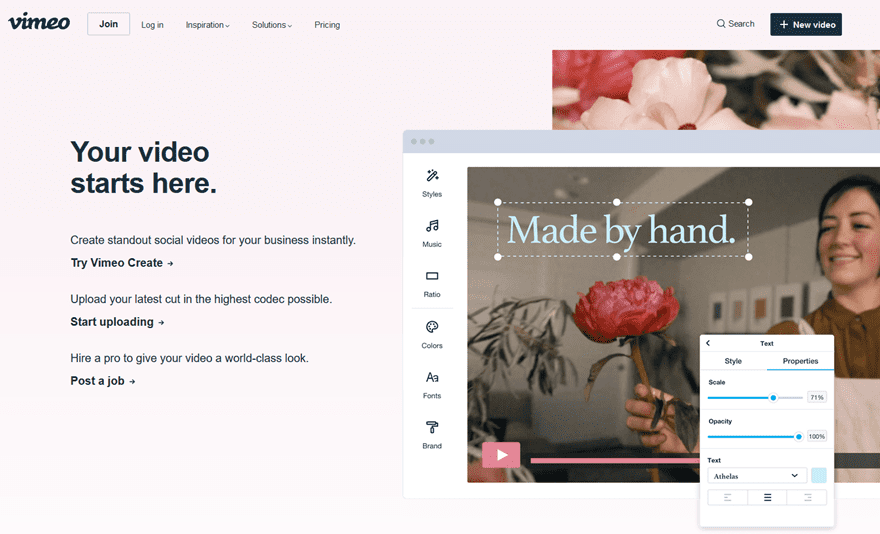 The other side of the video hosting coin is Vimeo. Vimeo sets itself up as a platform designed for artists and creatives, with simplicity and user-experience at the forefront. In many ways, Vimeo is a direct counterpart to YouTube. The videos are highly indexed and the privacy options are robust. Vimeo tends to cater for people who run courses and other long-form projects. Additionally, Vimeo hides more of its features behind a paywall, but once you have access to them, it's a very slick and polished platform that competes and perhaps even exceeds what YouTube can offer (except for the backing/preference by Google).
3. Wistia

[…]
This article was written by B.J. Keeton and originally published on Elegant Themes Blog.