With the world going online during this pandemic, almost every business has taken its stores to the web. This holds true for B2B businesses or those with wholesale buyers as well. But how do you prepare your WooCommerce store for wholesalers? What's the best extension for the job?
Well today, we will be reviewing the WISDM Customer Specific Pricing Plugin and understanding how it can help you come up with your ideal store, and set personalized prices for bulk buyers.
Let's take a look.
WISDM Customer Specific Pricing – an Overview
Most businesses that sell products in bulk, often use personalized prices for their products. Because pricing is key to retaining shoppers. The idea is to create a win-win situation in which products are bought in large quantities and you have loyal buyers due to a bargain deal.
The WISDM Customer Specific Pricing for WooCommerce is a dynamic pricing plugin that helps you offer better pricing to wholesale buyers based on purchase quantity.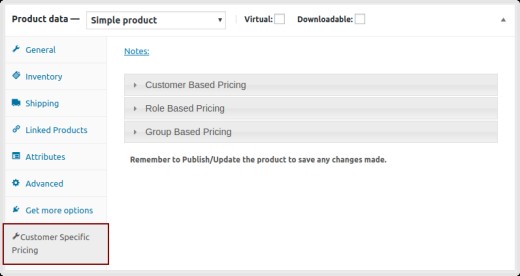 Its features include:
Special pricing for customers, roles, or user groups
Quantity-based discounts
Flat or percentage pricing
Category-based pricing
Advanced price management
Store-wide discounts
Cart discounts to push for bulk purchase
The plugin is available at a pretty competitive price of $80 and can be purchased as a standalone product or part of a WooCommerce extensions pack.
You can check out the demo here.
Features tailored for Wholesale Pricing and Selling
Now, like most pricing plugins, WISDM Customer Specific Pricing (CSP), has many different features to set dynamic and personalized product prices. When it comes to selling to wholesalers, the plugin lets you implement the following strategies.
#1 Offering Wholesale Buyers a Custom Deal
Set special prices for your bulk purchasers or wholesale partners
CSP includes an option to set flat or percentage discounts for user roles or groups. This option allows you to put all your wholesale buyers into a single group or assign them a unique role so as to offer them your products at special prices.
#2 Varying Discounts Based on Purchase Quantity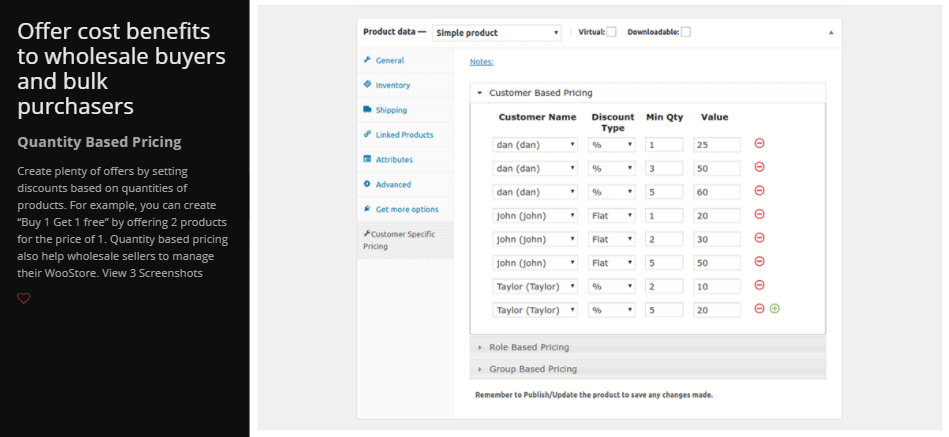 Offer increasing percentage discounts on order quantities
If you're looking to make your buyers interested in purchasing higher quantities of your products, you could use this option to set additional discounts or savings based on the quantity. A discount can be set for a particular
[…]
This article was written by Editorial Staff and originally published on WP Newsify.