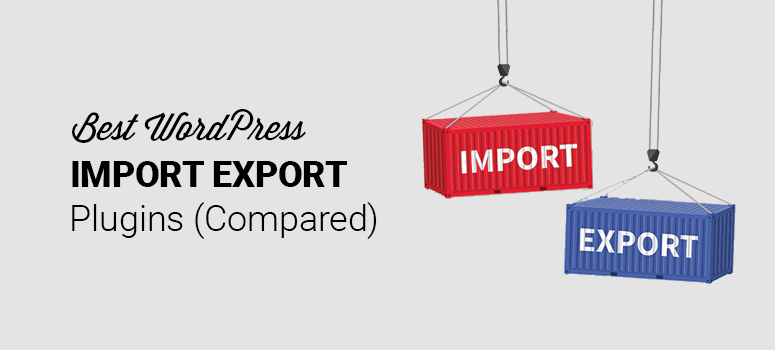 Looking for the best WordPress import export plugins?
When we talk about import/export in the WordPress niche, it means moving your data from one website to another using a plugin.
There are many built-in import and export tools in your WordPress admin area.
The import tool allows you to import content from different content management systems (CMS) to your WordPress website.
However, the export tool creates an XML file for your posts, pages, comments, feeds, and media files. You can download this XML file on your computer and import it to another WordPress site to use the data.
While these tools are great, you can use WordPress import/export plugins for more features and flexibility.
In this article, we'll share some of the best WordPress import export plugins available for free.
The Best WordPress Import Export Plugins
Below, you'll find the top free WordPress import export plugins. Each plugin can offer different features to import and export your content between WordPress sites.
Let's get started.
1. Customizer Export / Import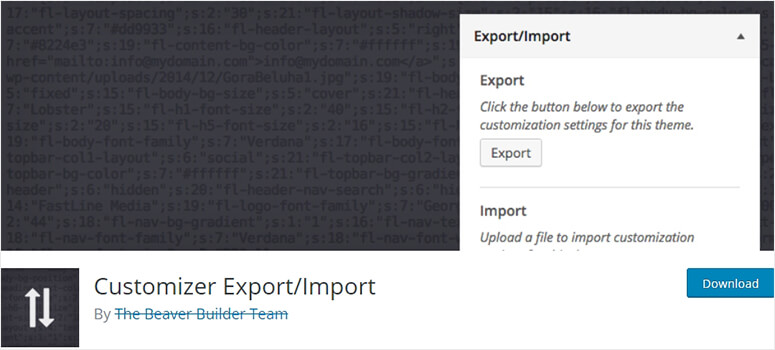 Customizer Export/Import is a free WordPress import export plugin. It lets you export your WordPress customizer settings so that you can replicate the same theme options on another website.
After activating this plugin, it will add an export button on your theme's customizer page. Click on the export button, and it'll download the settings on your computer as a file.
To import the settings file, you need to install this plugin on your other WordPress site. It'll ask if you want to download and import images from the other site as well. Select your options and import the WordPress customizer settings easily.
2. Widget Importer & Exporter
[…]
This article was written by Editorial Team and originally published on IsItWP – Free WordPress Theme Detector.