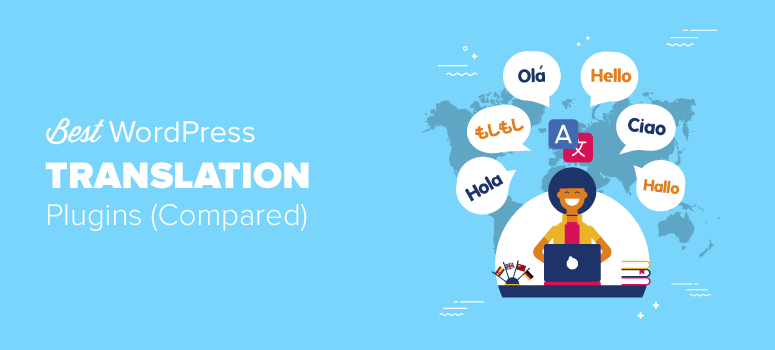 Looking for a translation plugin for your WordPress site? With all the different choices available in the WordPress plugin repository, choosing the right translation plugin for your needs can be overwhelming.
In this article, we'll compare the best WordPress translation plugins, so you can decide which one is the perfect choice for your requirements.
Choosing a WordPress Translation Plugin
WordPress makes it super easy to create a WordPress multilingual website and even translate the WordPress admin area. When it comes to choosing a WordPress translation plugin, there are a few things to keep in mind:
The process:
Understanding the translation process is one of the most important things you need to check before you dive into installing a plugin on your website.
To get started, ask yourself these questions:
Does it require you to download a language pack?
Does it make use of a third-party web app like Google Translate?
Does this plugin offer manual translation or automatic translation?
SEO:
With a multilingual website, you can reach a wider audience. But if your translation plugin isn't optimized for search engines, your marketing efforts will backfire. You need to make sure that your translation plugin is SEO-friendly. The best SEO tool will help you increase your website traffic.
Automated vs. Human Translation:
If you want to create a localized website, then it's in your best interest to hire a human translator rather than using an automated translation service. If you want to allow users to specify a language optionally, then using an automated translator might be the right solution.
1. TranslatePress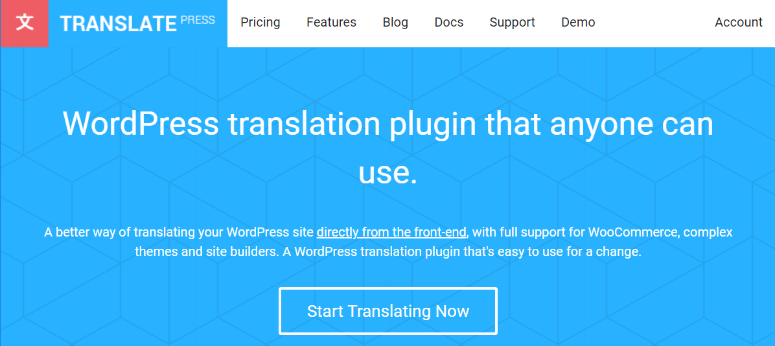 With TranslatePress, you can control every translation aspect of your site with ease. The TranslatePress plugin stands out from the crowd by allowing you to translate posts and pages from the frontend of your website, letting you view what you've translated in real-time with the live preview.
You can quickly and easily translate any of your written content: posts, pages, meta data, your plugins, and even your theme. There's no need to change the interface as it all works seamlessly.
If you're a perfectionist who prefers manual translations, TranslatePress will be your new favorite plugin. You can translate your text yourself, or you can assign a special Translator user role to any user on your site. These translator users can translate
[…]
This article was written by Editorial Team and originally published on IsItWP – Free WordPress Theme Detector.