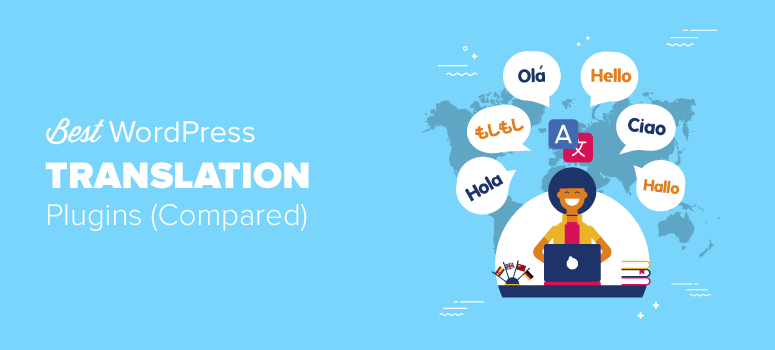 Looking for a translation plugin for your WordPress site? With all the different choices available in the WordPress plugin repository, choosing the right translation plugin for your needs can be overwhelming.
In this article, we'll compare the best WordPress translation plugins, so you can decide which one is the perfect choice for your requirements.
Choosing a WordPress Translation Plugin
WordPress makes it super easy to create a WordPress multilingual website and even translate the WordPress admin area. When it comes to choosing a WordPress translation plugin, there are a few things to keep in mind:
The process:
Understanding the translation process is one of the most important things you need to check before you dive into installing a plugin on your website.
To get started, ask yourself these questions:
Does it require you to download a language pack?
Does it make use of a third-party web app like Google Translate?
Does this plugin offer manual translation or automatic translation?
SEO:
With a multilingual website, you can reach a wider audience. But if your translation plugin isn't optimized for search engines, your marketing efforts will backfire. You need to make sure that your translation plugin is SEO-friendly. The best SEO tool will help you increase your website traffic.
Automated vs. Human Translation:
If you want to create a localized website, then it's in your best interest to hire a human translator rather than using an automated translation service. If you want to allow users to specify a language optionally, then using an automated translator might be the right solution.
1. TranslatePress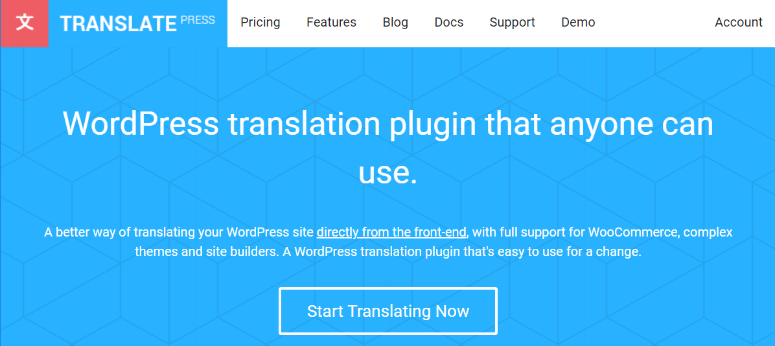 With TranslatePress, you can control every translation aspect of your site with ease. The TranslatePress plugin stands out from the crowd by allowing you to translate posts and pages from the frontend of your website, letting you view what you've translated in real-time with the live preview.
You can quickly and easily translate any of your written content: posts, pages, meta data, your plugins, and even your theme. There's no need to change the interface as it all works seamlessly.
If you're a perfectionist who prefers manual translations, TranslatePress will be your new favorite plugin. You can translate your text yourself, or you can assign a special Translator user role to any user on your site. These translator users can translate your content without needing full access to your admin area, keeping your site secure.
Of course, if writing translations manually is too time-consuming, then you have the option to use Google Translate for AI-powered translations. And, if any of the AI's translations are incorrect, you can do manually touch-ups.
TranslatePress also generates SEO-friendly URLs for all languages, giving you a major boost in local search rankings.
Get started with TranslatePress today!
For more details, check out our complete TranslatePress review.
2. WPML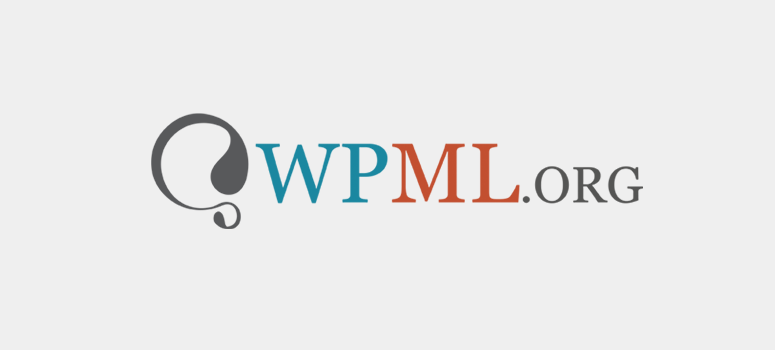 WPML is a premium translation plugin that allows you to translate your posts, pages, and custom post types. It's advised to make a full backup of your site before installing it on your website.
Unlike most other translation plugins, WPML is compatible with most major WordPress themes and plugins, so you don't have to patch your themes or plugins to make WPML work. It even allows you to translate web copy created with popular drag and drop page builders.
If you need help with human translation, then WPML connects you to leading translation services. WPML takes care of all multilingual SEO and works seamlessly with popular SEO plugins. You can use as many languages as you like with WPML.
They offer 3 premium plans based on the number of features. With every premium plan, you get unlimited website usage.
WPML is the oldest and most reliable plugin for creating multilingual WordPress websites.
Get started with WPML today.
3. Polylang

Polylang is one of the most popular WordPress translation plugins that allows you to easily create a multilingual WordPress website.
You can use as many as languages as you require with Polylang. WordPress language packs are automatically downloaded and updated.
Polylang is compatible with major SEO plugins including Yoast SEO and All in One SEO. The plugin takes care of multilingual SEO like html hreflang tags and open graph tags. With Polylang, you can choose one directory, one subdomain, or one domain per language.
Despite being one of the best plugins in terms of features, one thing you need to keep in mind is that the plugin author doesn't offer support for the free version of Polylang.
Get started with Polylang today.
4. Multilingual Press

Multilingual Press is another WordPress translation plugin that lets you run each language on a separate site. It comes with a language switcher widget allowing your visitors to choose the language of their choice. Upon clicking their preferred language, your visitors will be directed to the respective language site you've set up.
Unlike other translation plugins, Multilingual Press comes with no lock-in, meaning, even if you disable the plugin, all your sites will work as usual without data loss.
Multilingual Press supports 174 languages. It generates SEO-friendly URLs and offers automatic hreflang support.
Get started with Multilingual Press Pro today.
5. xili-language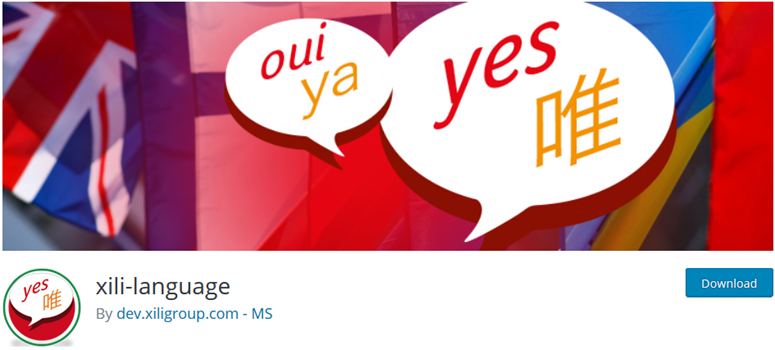 xili-language is a powerful translation plugin available for download from the official WordPress plugin repository. To be able to run xili-language successfully, you'll have to use a translation-ready theme on your site. Since fewer than half of the themes in the WordPress repository are translation ready, it's highly recommended to double-check your theme before installing the plugin.
Not only does xili-language let you create multilingual content, it also lets you change your theme's language files depending on the content language.
xili-language is developer friendly and comes with a list of hooks and API that enable you to personalize your theme's behavior.
Get started with xili-language today.
6. Google Language Translator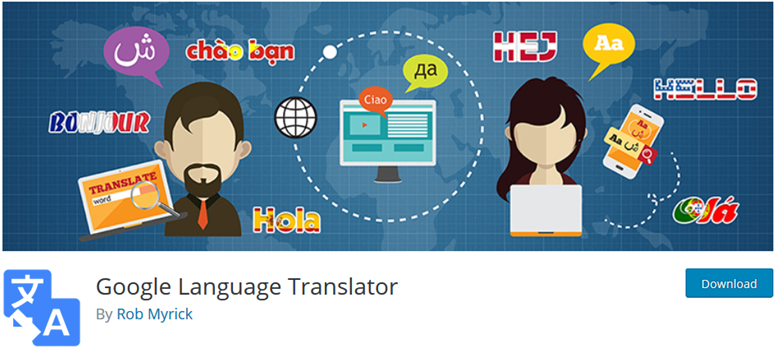 Google Language Translator is one of the most lightweight WordPress translation plugins and makes it super easy to create a multilingual website.
After activating the plugin, you'll need to go to the plugin settings page and activate the plugin's status by selecting a checkbox. Next, you need to choose the original language of your website and select the list of languages to which you want the content to be translated.
On your main website, the translation option will be shown as a widget where users can easily choose their preferred language. With Google's native translator, your content will be translated based on your users' selection.
Get started with Google Language Translator today.
7. GTranslate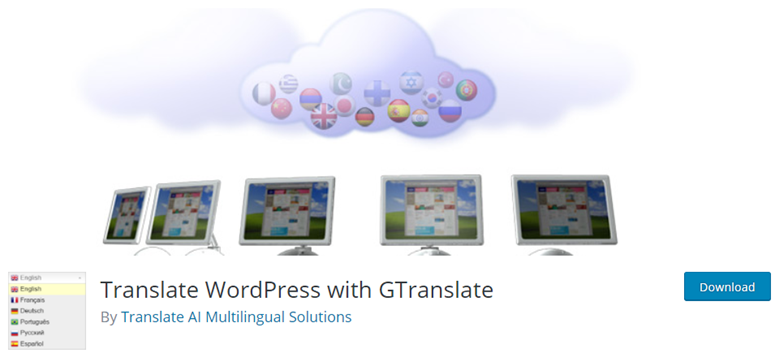 GTranslate is one of the most popular WordPress translation plugins powered by Google Translate.
With the GTranslate plugin, you can translate your website content to 103 available languages hassle-free. If needed, you can manually correct Google's automatic translation. It also provides Google Analytics integration, so you can measure whether providing translation on your site actually benefits your users.
The plugin comes with tons of different widgets where your users can select their preferred language with ease.
The pro version of the plugin is fully compatible with popular plugins like Yoast SEO and WooCommerce.
Get started with GTranslate Pro today.
8. Loco Translate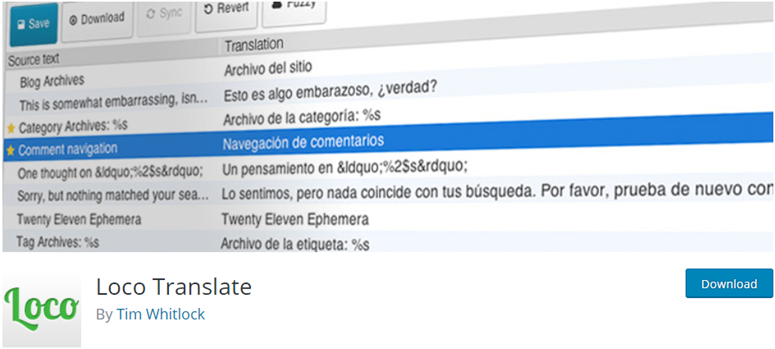 Loco Translate is among the most popular translation plugins for WordPress, with over 500,000 active installs. Loco Translate helps you translate your WordPress themes and plugins directly in your browser.
This plugin comes handy for developers who want to offer international versions of their WordPress themes and plugins.
Get started with Loco Translate today.
9. Multilanguage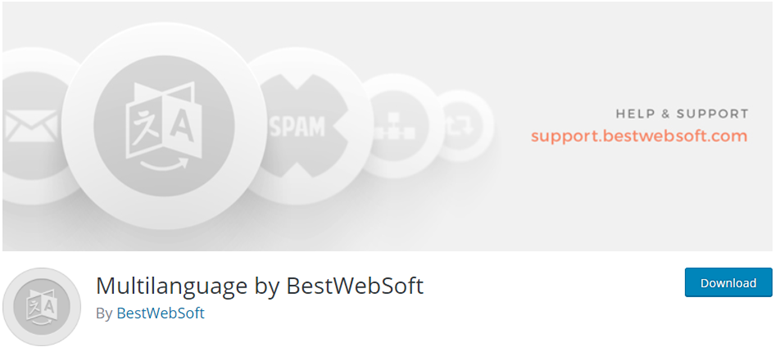 The Multilanguage plugin lets your visitors switch their languages and browse content in their preferred language. It supports over 80 languages and allows you to easily add new languages as needed.
The plugin comes with a few different language switcher widgets where your visitors can select their languages. If you also want to manually translate your website content, then the plugin allows you to do just that directly from your post editor.
Get started with Multilanguage today.
10. Goo Translate Widget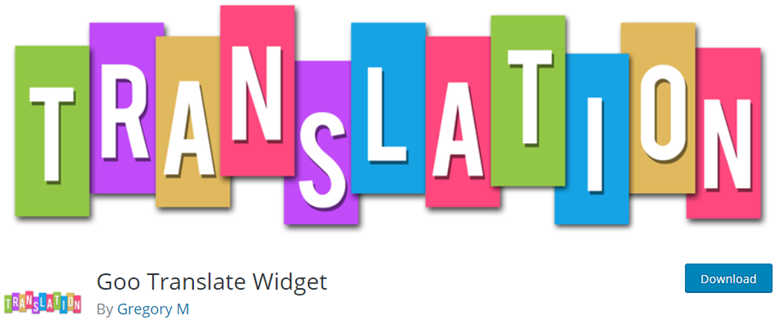 Goo Translate Widget is a lightweight WordPress translator plugin built on top of Google Translator. The plugin comes with a translation widget that you can publish in your sidebar with just a single click.
With Google Analytics, you can even track the performance of your translation widget. Unlike other plugins, Goo Translate Widget doesn't save any translated text in your database.
Get started with Goo Translate today.
11. Google Website Translator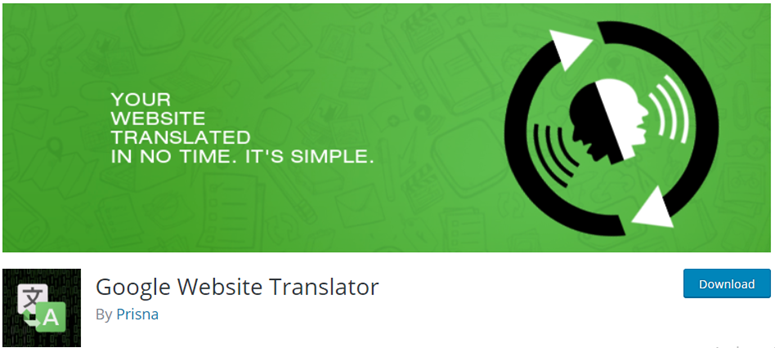 Google Website Translator is yet another translation plugin that brings the power of Google Translate to your website. The plugin allows you to use both a widget and a shortcode.
The main advantage of this plugin is that all the settings are stored in a single database record, and the plugin doesn't load any external files which makes it one of the fastest translation plugins in the WordPress repository.
It also allows you to exclude a certain section of your website from being translated.
Get started with Google Website Translator today.
12. Lingotek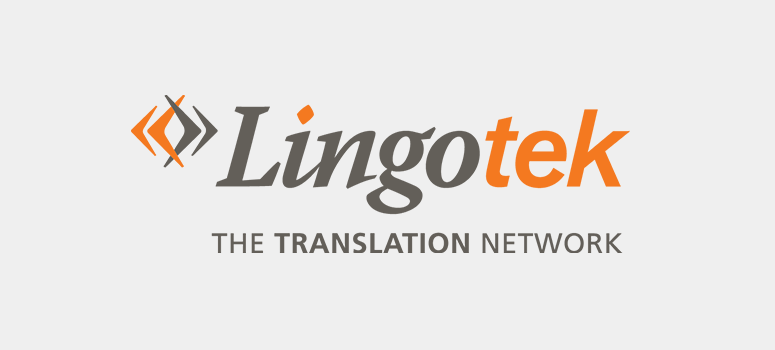 Lingotek is a free multilingual plugin that simplifies the process of creating and maintaining your multilingual website. In addition to automatic machine translation, Lingotek enables you to connect to their ever-growing translator community where you can hire a bilingual employee to translate your content. The best thing is that you can do this right from your WordPress dashboard.
The free Lingotek plugin fully automates file transfer between your WordPress website and the Lingotek community. The entire process is transparent, so you can watch the progress of your translation project every step of the way.
Get started with Lingotek today.
Which Translation Plugin is Best for Your Website?
We believe TranslatePress is the best translation plugin available on the market. Not only does it let you translate from the front-end, but it also seamlessly integrates with Google Translate API.
That way you can automate the translating process with Google Translate and make the necessary manual changes only what's not perfectly translated.
Since most multilingual plugins will modify your database significantly, it's highly recommended to back up your database before experimenting with any multilingual plugin.
We hope this article helped you find the best WordPress translation plugin for your site.
If you enjoyed this article, you might also read our best WordPress backup plugins comparison article.
Keep reading the article at IsItWP – Free WordPress Theme Detector. The article was originally written by Editorial Team on 2020-11-06 02:47:58.

The article was hand-picked and curated for you by the Editorial Team of WP Archives.