I
s blogging finally dead? A lot of new bloggers wonder about this. It makes sense because you wouldn't want to put time and effort into a blog if it won't bring you anything in return. In this article, we'll explain whether or not blogging is finally dead, and how to make blogging work for you.
With the rise of online video platforms like YouTube, it might seem like blogging isn't worth it anymore. But, blogging is still popular and it's profitable too. So, if you're starting a blog, don't give up.
With the right strategies and some hard work, you can create a successful blog that makes money.
So, let's take a look at why blogging is alive and well! We'll go over some statistics, strategies to drive more traffic to your blog, monetization methods, and more, to help you create a healthy, profitable blog.
Is Blogging Dead? Stats You Need to Know
Before you start a blog, you'll want to do some research to find out if blogging is worth it. There's a lot of information on the web about blogging, so finding accurate stats that you can trust is important.
Don't worry, we've pulled together some of the latest blogging stats for you.
Check out these blogging statistics and facts that prove blogging isn't dead:
77% of Internet users read blog articles.
Internet users in the U.S. spend 3X more time on blogs than they do email.
Blog posts are among the most shared content online.
Blogs have been rated as the 5th most trusted source for accurate online information. 
60% of people purchase a product after reading a blog post about it.
Blogging businesses experience 126% higher lead growth than non-blogging businesses.
As you can see from these stats, blogging is still alive.
Want some more proof that blogging isn't dead? Check out these blogs that are making money right now. 
Money Making Blog Examples
1. Swift Salary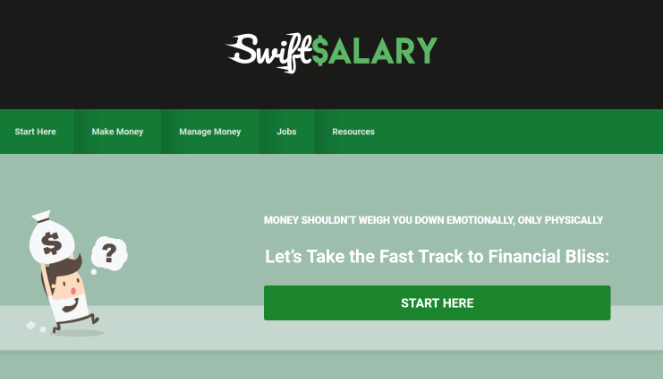 Swift Salary is a personal finance blog that helps readers save money, pay off debt, discover work from home ideas, and more.
According to their income report, Swift Salary made $5,280.71 from the blog in the first quarter of 2020.
2. A Sassy Spoon