A
re you worried about making common blogging mistakes as a beginner? Don't worry, we'll go over blogging mistakes to avoid and show you how to fix them today.
A lot goes into starting a blog. There are many steps you need to take to not only get your blog up and running, but to also make your blog successful.
And it's easy to make mistakes as a beginner.
Every successful blogger will tell you about mistakes they've made early on. But, the important thing is that you learn from those mistakes and fix them so you can take your blog to the next level.
So, let's go over 19 blogging mistakes to avoid and how to fix them.
Why Do Most Bloggers Fail?
If you've just started a blog, it can be discouraging when you're not getting as much traffic or making as much money as you thought you would.
It can be so discouraging that many new bloggers will simply quit because they think blogging isn't worth it.
The lifestyle and mom blog, Erica's Walk, writes about how she almost quit blogging because she wasn't seeing the progress she wanted.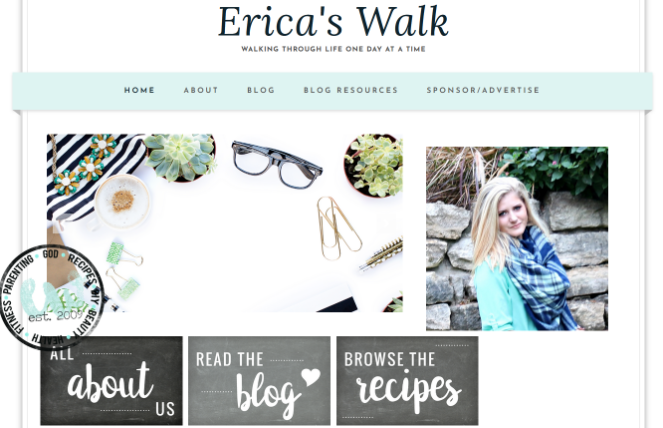 But, she turned it all around by marketing her blog on Pinterest and using Tailwind to grow her traffic; she found what wasn't working and fixed it. 
The moral of the story is that your job isn't done once your blog is live. You need to take the proper steps afterward to grow your blog.
And that can take some trial and error. 
So, what are the right steps to take? And what mistakes should you avoid along the way?
Let's dive right into blogging mistakes you should avoid in order to make your blog a success. 
Blog Launch Mistakes 
First, let's start with some mistakes to avoid while setting up your blog.
Setting up your blog the right way from the start is important because a mistake in the initial launch stage can potentially have long-lasting effects on your success.
If you haven't started a blog yet, you can follow along with our blog launch checklist for more tips.
And if you've already started your blog and find that you've made one of these mistakes, we'll show you how to fix it. 
Mistake #1: Choosing the Wrong Blogging Platform
When you're new to blogging, you might think that choosing a free blogging platform is your best bet to get started quickly and save money.
But, the problem with free blogging platforms like WordPress.com, Wix, or Weebly, is that they come with a lot of limitations.
The major drawbacks being:
You aren't able to fully customize your blog because of limited features.
You won't be able to make money from your blog.
You
[…]
This article was written by Allison and originally published on Blog Tyrant.