Everyone wants a faster website. With Google using loading speed as one of the primary metrics for ranking in search results, the faster your website, the better. It also just makes for a better user experience. However, making sure that your site is running that quickly can be a lot of work. Thanks to WPMU DEV, making your website faster may take less effort and time than you may think because of their performance-optimization plugins WP Smush and Hummingbird. In this article we'll show you what happened when we took a Divi portfolio site on shared hosting and added the optimizing powers of these plugins.
Getting Started with WPMU DEV
The first thing you should know is that these plugins are part of a premium suite that WPMU DEV offers. Anyone who is a member gets access to them. These are the versions that we have used for this case study. You can also download free versions that don't have access to premium features from the WordPress.org plugin repository. The free version of Smush is here and Hummingbird is here.
To access your membership page, you need to navigate to WPMU DEV's Members Hub. If you're not a member, you can always sign up for a 7-day free trial to give these plugins (and the other benefits) a shot to see how they can help your own site.
When you click the Add Website button, you just need to put in your site's URL and connect it via WordPress admin username/password. When you've done that, your site is in the WPMU DEV Hub. The WPMU DEV Hub plugin has now installed and activated itself on your site.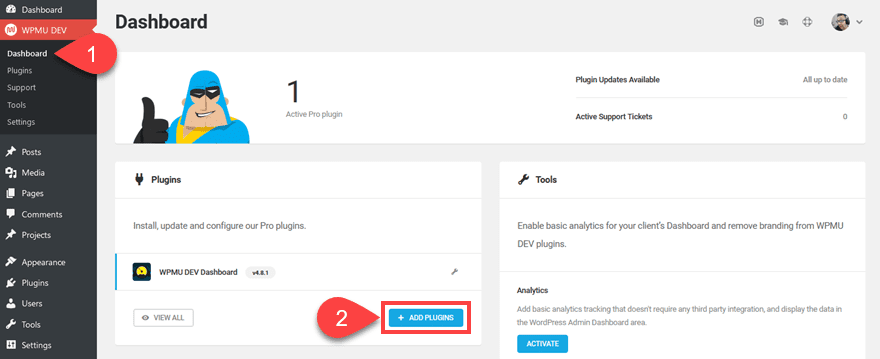 The new menu item WPMU DEV appears at the top of your dashboard now. You can manage every one of their premium plugins from this page. To get WP Smush and Hummingbird installed and activated, just press Add Plugins. At which point you can choose them from the list of all WPMU DEV's Pro plugins.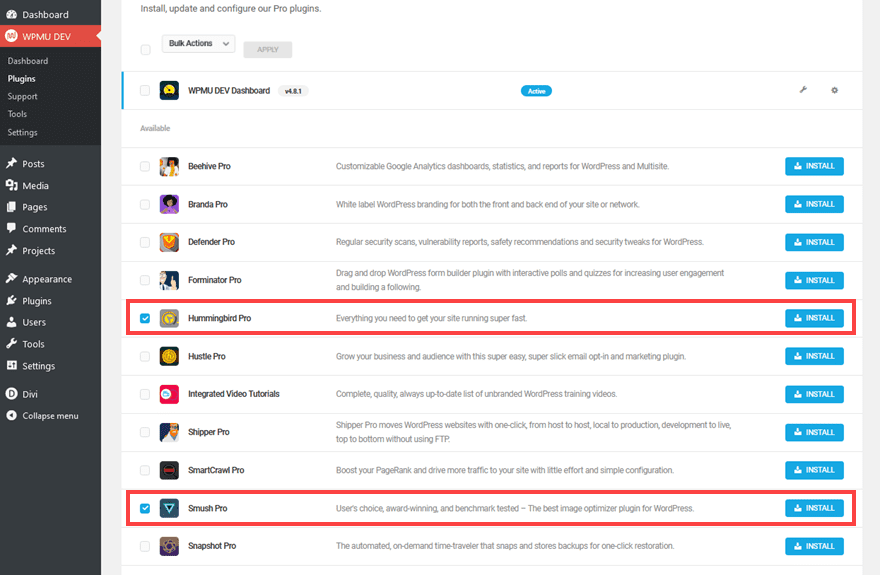 […]
This article was written by B.J. Keeton and originally published on Elegant Themes Blog.