Your homepage helps to set the tone for your entire website. If yours isn't displaying the right content, or just doesn't look how you envisioned it, you might want to make some changes. However, this can be an intimidating prospect if you don't have much experience building websites.
The good news is that WordPress provides you with many possibilities for changing your homepage, and it's not a difficult task to accomplish. There are several ways you can implement so that your home does a better job of conveying your message.
In this guide, we'll cover what the WordPress homepage is and why you may want to change it. Then we'll show you a few ways to edit and customize your homepage.
Let's get started!
What the WordPress Homepage Is (And Why You May Want to Change Yours)
Your homepage is like your website's welcome mat. It's the first page visitors see when they type in your URL, so you'll want it to make a solid first impression.
The homepage should provide visitors with a clear idea of what your website is about and what it can offer them. Slack's homepage does an excellent job of showing off the product and getting people's attention:
By default with many WordPress themes, your homepage displays your latest blog posts.
There's a change, though, you may want something different featured there. That's especially true if you don't have a blog, or if it isn't your website's focus.
You might even want to change up your homepage throughout the years. For example, if you decide to have a holiday sale or event, you could update the page to advertise that promotion. In other words, there's no shortage of reasons to change your WordPress homepage.
Your homepage sets the tone for your entire website, so knowing how to customize and edit it is crucial for any site owner. ? Get started with this step-by-step guide ⬇️Click to Tweet
How to Set a Static Homepage
If you don't want to display your blog posts on your website's front page, you can set a 'static' homepage instead. A static page shows content that doesn't change frequently. On your WordPress site, you can have a homepage as well as a separate blog page.
To create your homepage, start by logging into your admin dashboard. Click on Pages > Add New: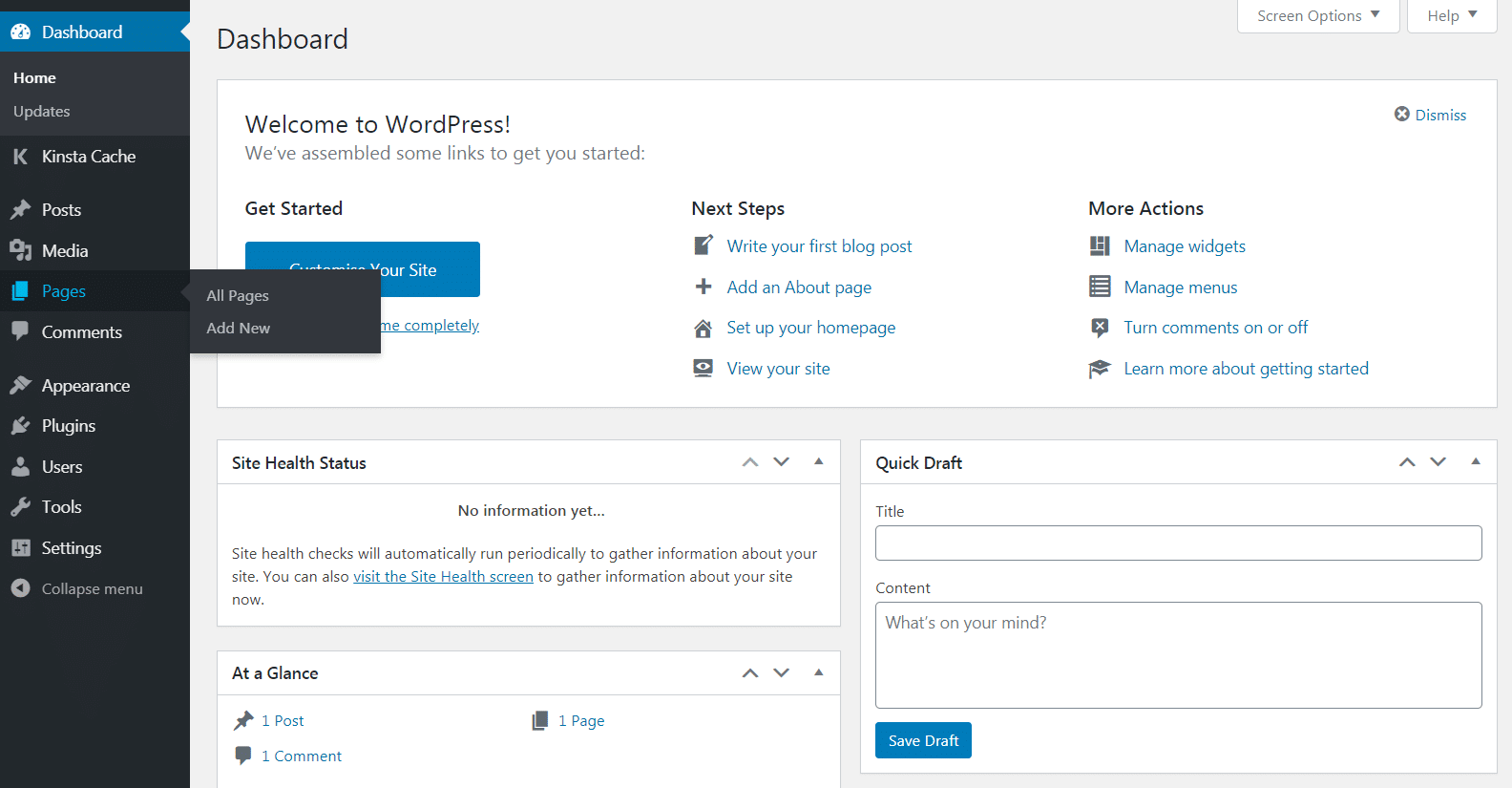 Give your WordPress homepage a name, and click on the Publish button. Then repeat these steps a second time to create your blog page.
Now that you have your pages ready, you can tell WordPress what to use them for.
Navigate to the Settings > Reading page, and under the Your
[…]
This article was written by Matteo Duò and originally published on Blog – Kinsta.