Unresolved mobile usability issues can have a significant impact on your website's traffic. A common problem Google Search Console may warn you about is the "Clickable elements too close together" error, which likely means that your site is complex for mobile users to navigate.
More than 4.32 billion people access the internet from their mobile devices. Hence, it's crucial to resolve this clickable elements error as soon as possible. Thankfully, there are multiple ways you can do so and make your website more mobile-friendly.
In this article, we'll explain what the "Clickable elements too close together" issue is, discuss why it happens, and walk you through three methods you can use to fix it. We'll also explain what the "Content wider than screen" error is and how you can resolve it.
Let's get to work!
What the "Clickable Elements Too Close Together" Error Is
In a nutshell, mobile usability errors can make your WordPress site inaccessible and more challenging for mobile users to navigate. You can use Google Search Console's Mobile Usability report to test your site.
There are six main types of mobile usability issues you may come across, which are:
Uses incompatible plugins
Viewport not set
Viewport not set to "device-width"
Text too small to read
Content wider than the screen
Clickable elements too close together
As part of this report, Google Search Console will check all of your website's clickable elements, such as buttons and links. The purpose of this is to verify whether mobile users can comfortably interact with your website's elements using only touch, rather than using a keyboard or mouse.
If Google Search Console determines that your tappable elements pose a challenge for mobile users, it will include the "Clickable elements too close together" error in your summary report.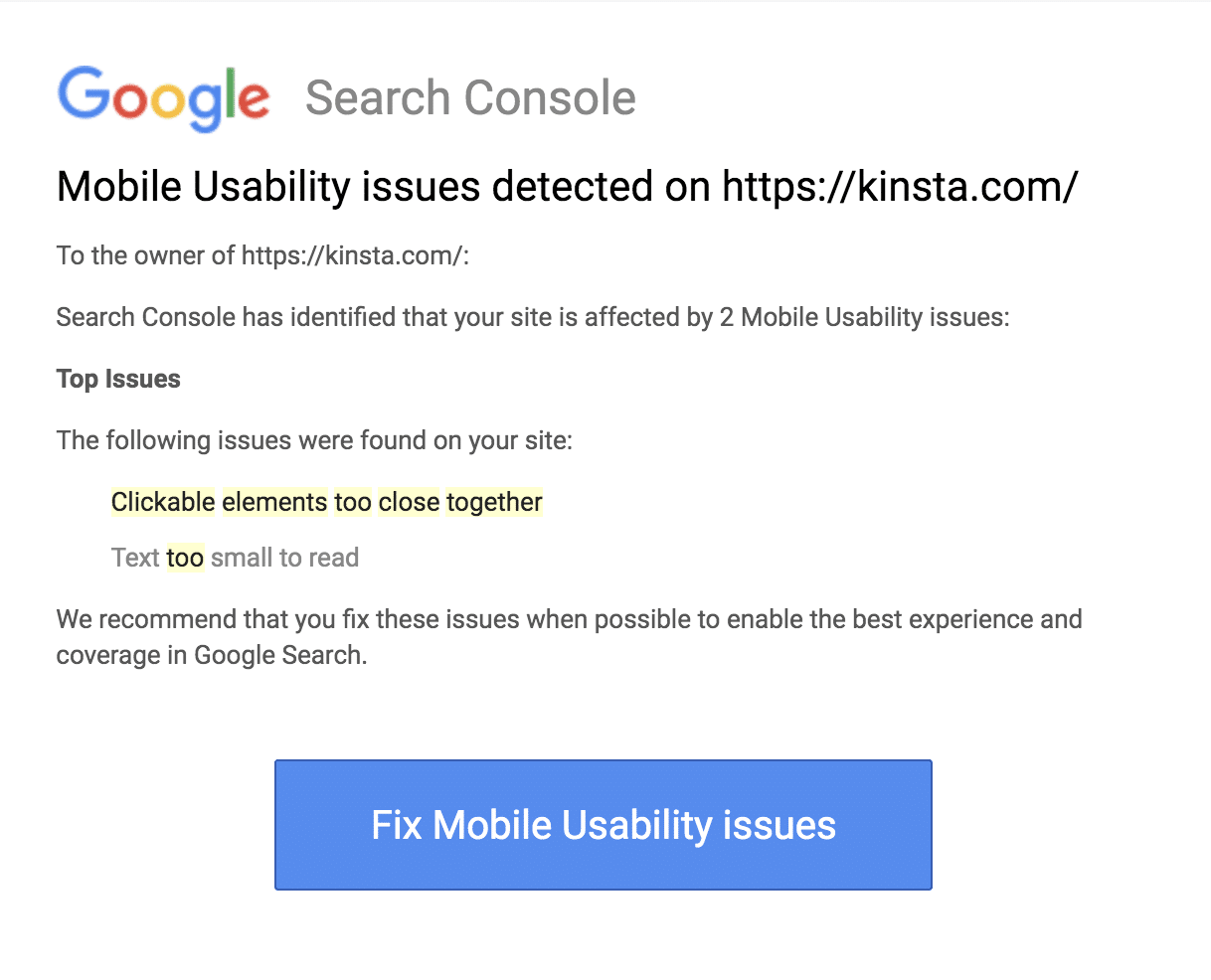 If you click on the error, it will bring you to the details and status page. On this screen, you can learn more about the issue, including the affected pages.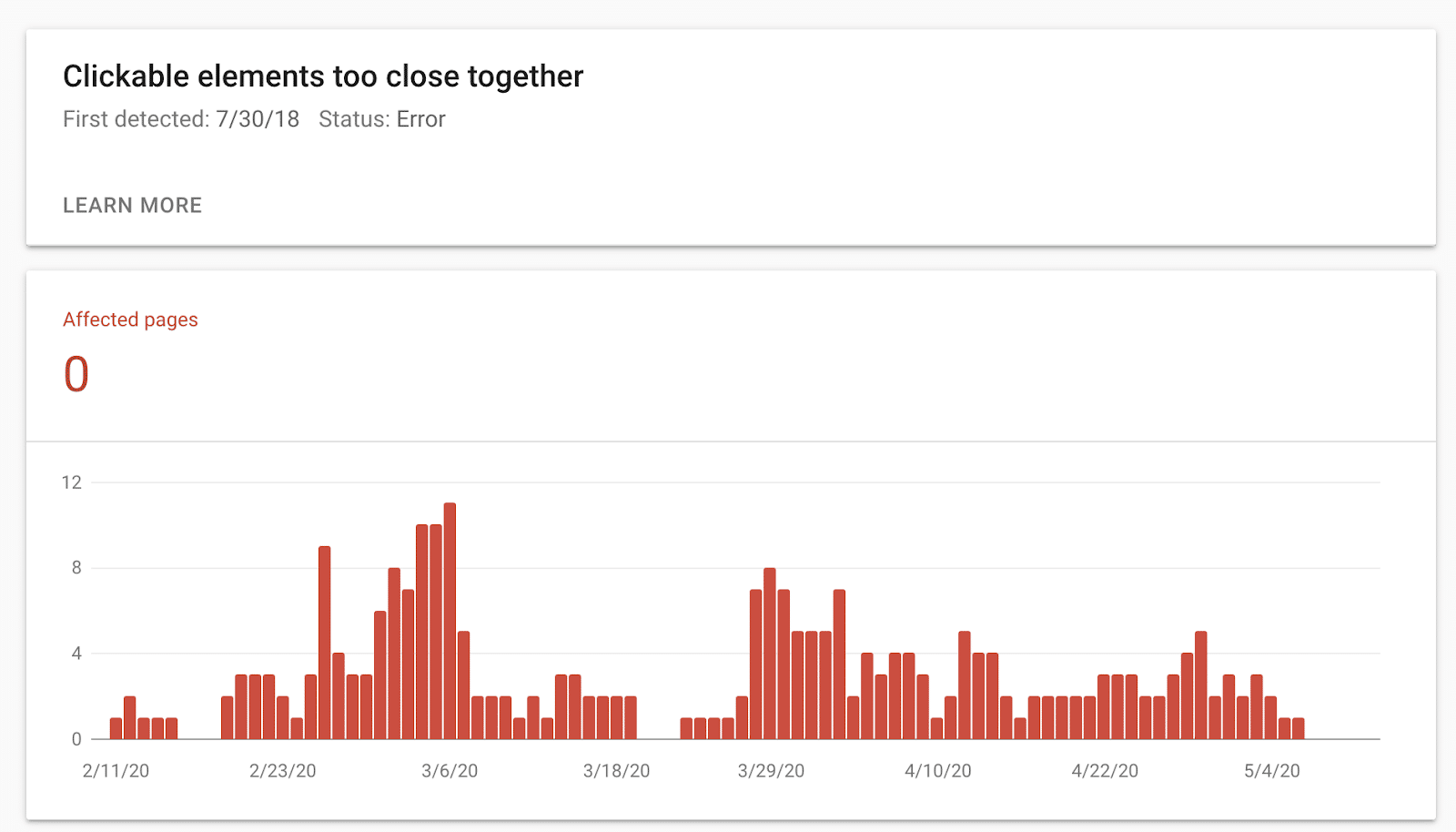 Essentially, the clickable elements error is a warning
[…]
This article was written by Salman Ravoof and originally published on Blog – Kinsta.