Getting your site's visitors to desire and buy your products and services is of course key to a successful business. As such, there are a lot of tools available to capture this 'passing trade'. One argument that crops up is whether you should opt for ClickFunnels vs Systeme. Both have vocal users and good functionality.
While price can be a prominent factor in your decision, it's not the be-all and end-all. How the apps 'feel' is just as important. Of course, no solution worth its salt would also go under-equipped to handle the needs of a strong sales funnel.
In this post, we're going to compare ClickFunnels vs Systeme to see which one deserves your money. We'll compare them across four key areas and help you choose the right funnel builder for you.
ClickFunnels vs Systeme: Introducing Both Solutions
Before we get into the head-to-head, lets give you some background on ClickFunnels and Systeme. They're 'sales funnel builders'. In other words, they let you develop and piece together a sales or marketing funnel from a centralized dashboard. This often uses landing pages, contact forms, and payment gateways to push users through the funnel.
Of course, a sales funnel is important for any site that sells products. Winning business follows a familiar pattern of targeting unqualified users, making them desire your products, and converting them into paying customers.
Businesses that can do this earn more money. As such, having a way to repeat a winning formula is the holy grail for any company. This leads lots of site owners to look into dedicated tools to help them. ClickFunnels vs Systeme is a popular comparison. Let's find out why.
Introducing ClickFunnels
First up, we have the arguable leader of marketing funnel builders, ClickFunnels. It's a giant in the field, and has a user base in the six-figure region:
It has a distinctive look – much like stock photography or even some aspects of WordPress, you'll know a sales funnel designed in the ClickFunnels way when you see it: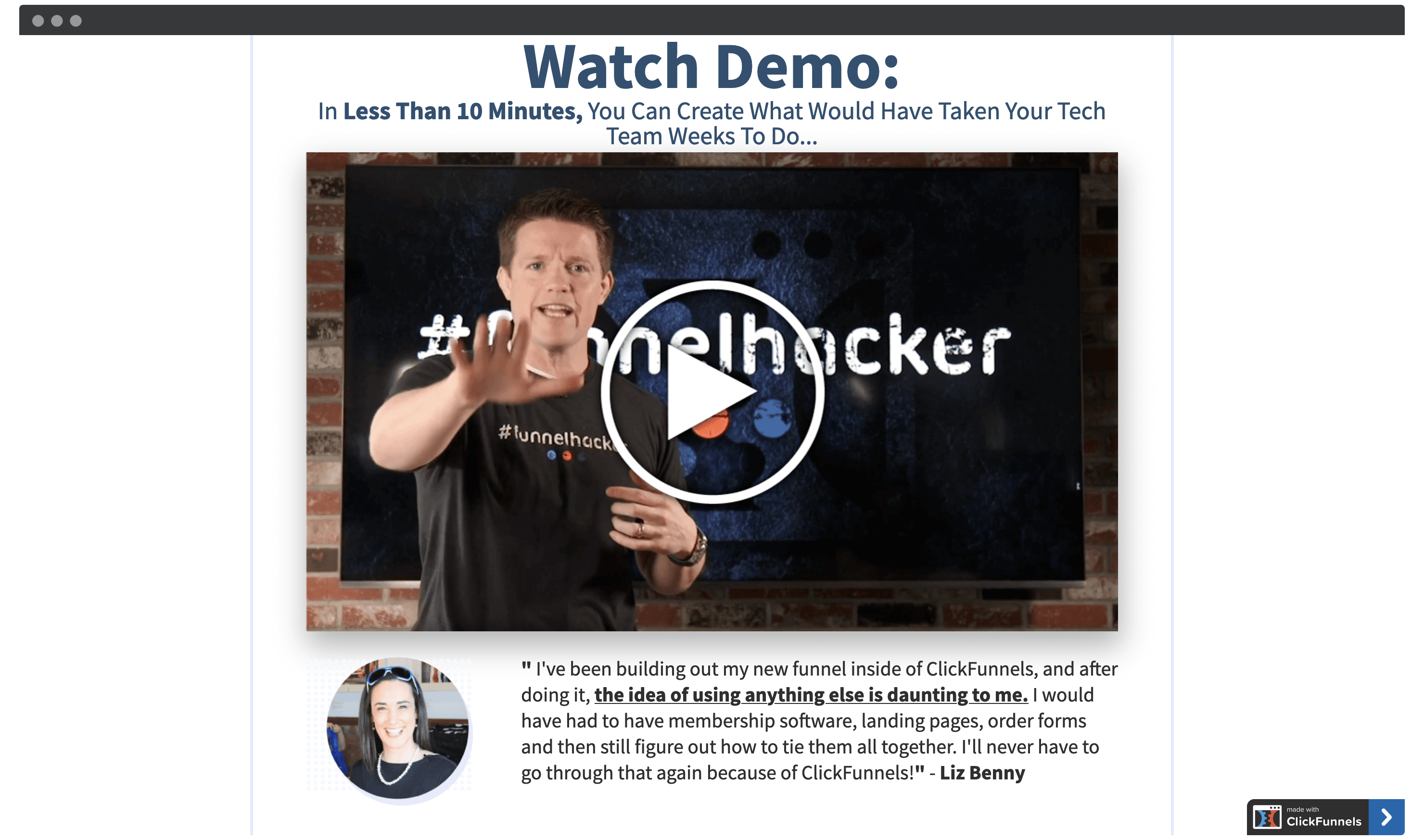 The website itself is full of lengthy copy at huge sizes, testimonial videos, explainer videos, and showcase videos of young 'pumped' entrepreneurs getting to work. Honestly? It all has the vibe of an infomercial, and it can be tiring to take in.
Still, it's a successful formula, and many site owners are using ClickFunnels successfully. This is in part down to what's 'in the box':
You can quickly build smart marketing funnels using the built-in Etison Editor.
On higher tiers there's a funnel builder designed to reconnect with users who 'leak' (i.e. leave) your funnel.
A way to set up and manage a robust
[…]
This article was written by Tom Rankin and originally published on WPKube.