Statistics show that 61 percent of marketers use webinars in their content marketing strategies. And no wonder. Webinars, after all, provide your audiences with an audio-visual, interactive way to learn new things and to connect more personally with you as a trusted expert.
For you to run webinars efficiently, though, you need to employ powerful platforms that can meet your event needs — platforms like ClickMeeting. The browser-based app is an invaluable asset you can leverage to enhance the lead capture and nurture performance of your WordPress website.
This all-inclusive webinar solution for websites and companies looking to engage, convert and educate their prospects, leads, customers, and other audiences. The best part is, since ClickMeeting has a WordPress plugin, you can simply install the plugin into your website so you can run your ClickMeeting webinars embedded on your content pages.
To date, the platform has hosted nearly 605,000 events worth 836,208 hours, with close to 17,568,000 attendees in 111 countries globally. It has also satisfied almost 148,000 users with its broad set of capabilities that make hosting webinars as easy as pie.
ClickMeeting lets you capitalize on and augment the power of webinars for various purposes.
Hosting webinars on ClickMeeting, with its robust features, can help you grow your client engagement and brand visibility, boost partnership opportunities, and even your direct revenue.
Let's explore three use cases of webinars on ClickMeeting that are invaluable for the success of your WordPress site.
1. Generate Leads
ClickMeeting can help you generate more leads for your WordPress website in several ways.
With this platform, you can record and launch free webinars about how to help your audience with their pain points.
You can set up question-and-answer portions through ClickMeeting's chat feature, with options for you to moderate, disable, delay your responses until a later time, and hold it live.

If you have a membership WordPress site, hosting a live chat on your webinar will be an excellent way for you to interact with your members in real-time and probe into their thoughts deeply.
From your live event dashboard, you can upload recordings, run surveys, and polls to get your audience's feedback and preferences. You can also insert call-to-actions (CTAs) at strategic times of your event.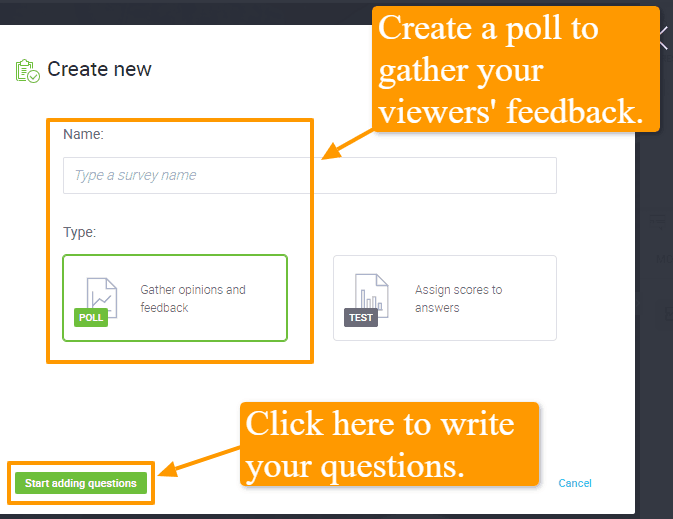 […]
This article was written by Editorial Staff and originally published on WP Newsify.