Marieke van de Rakt
Marieke van de Rakt is the CEO of Yoast. Her main focus is on growing the company. She is really passionate about maintaining open and friendly company culture. Marieke is also heavily involved in the marketing of Yoast and with Yoast SEO Academy: the online courses platform.
There's a new Yoast SEO academy course on its way: the Understanding structured data course! Are you ready to take a deep dive into the theory of structured data? After completing this course, you'll understand the concepts and terms related to structured data in detail. And, implementing this knowledge could help you get wonderful rich results!
Why is structured data so important?
Yes, good question. Structured data is a way of describing your website to make it easier for search engines to understand. You can add structured data to your site by adding some code to your site (or by using a plugin that does this for you). It's becoming more and more important to add structured data to your site because search engines can use it to display search results in a much richer way, with an image and reviews, for example.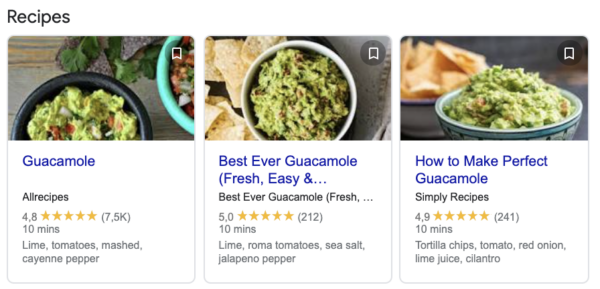 If you want to be able to compete in the search results nowadays, you need structured data. This may sound daunting, especially if you're not sure where to start, but we're here to help!
A sequel to the Structured data for beginners course
The new Understanding structured data training course is a sequel to our previous – and free! – course on structured data: the Structured data for beginners course. Over 5000 users have already taken this course. If you haven't started this course yet, we recommend you do!
If you have already completed this beginner's course (well done!), our Understanding structured data training course will be the perfect next step to deepen your knowledge. Of course, this course is also great if you already gained some basic knowledge of structured data elsewhere.
What will you learn in the Understanding structured data course?
In this new course about understanding structured data, you'll learn things like:
what metadata, schema, and structured data entail;
that there are different types of structured data markup, but that JSON-LD is the standard (and why);
where to place and find structured data in a site's code;
how to read the structured data markup JSON-LD;
where to find types of schema that you can use to implement in your site.
In short: after this training course, structured data
[…]
This article was written by Marieke van de Rakt and originally published on SEO blog • Yoast.