Popup forms can be essential marketing tools, enabling you to capture email addresses, promote sales, and more. However, making attractive and customized popups in WordPress isn't always straightforward.
Fortunately, the Elementor page builder plugin makes it easy to create and customize popups on your website. You can tweak them to match your site's design and add triggers based on user behavior or origins.
This guide will give an overview of the different kinds of Elementor popups and why you might want to use them. Then, we'll explain how to make these popups with both the free and Pro Elementor tools. Let's get started!
An Overview of Elementor Popups
Elementor is one of the most popular page builder plugins for WordPress websites. It enables you to drag and drop elements into place to design beautiful and user-friendly pages:
Furthermore, Elementor enables you to create a variety of popups. These are custom forms that appear on your site after a predetermined time, or after a user completes a particular action.
Popups can be essential tools for various reasons. You can use them to collect leads and expand your email marketing list. Elementor popups integrate with email marketing software, sending customer addresses directly to your platform of choice.
You might even utilize them to promote sales, discounts, and events related to your ecommerce store. As such, popups can be integral to your overall marketing strategy.
Moreover, popups can help you connect with your customers. You can embed surveys to ask for consumer feedback and improve your products and services.
However, popups can feel cheap and intrusive if you don't design them well and choose the correct triggers for your audience. Therefore, you'll need to make sure that you use them effectively. This is where Elementor comes in.
Popup forms can help you capture email addresses, promote sales, and more. ? Learn how to make your own in this guide! ?Click to Tweet
Types of Elementor Popups
Elementor comes with more than 100 popup templates that you can customize to your needs. These designs include:
Lead capture forms
Email signup popups
Promotional popups
Login and welcome forms
Restricted content popups
Upsell and cross-sell forms
These popup templates come built into Elementor kits, which include various design features for different kinds of websites: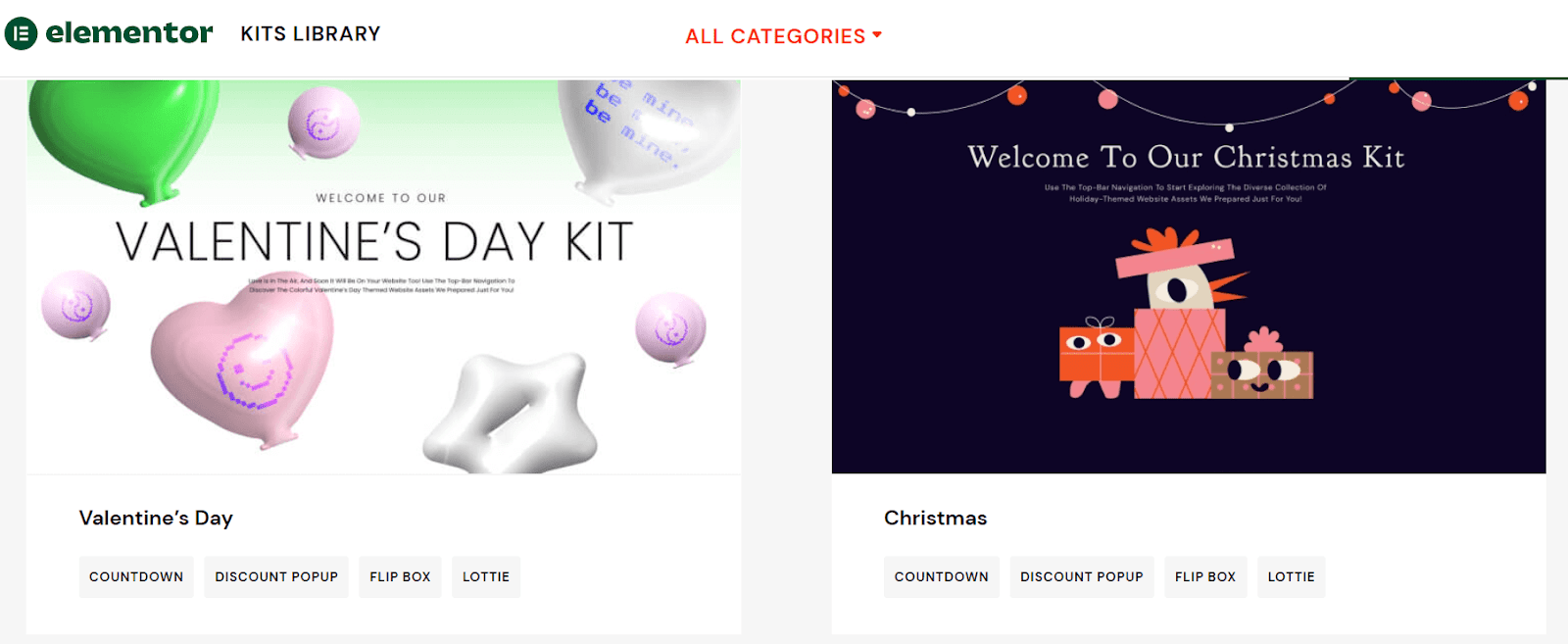 Furthermore, you can choose from different popup placements and visual designs, including:
Modal
Slide-in
Fullscreen
Top or bottom bar
Finally,
[…]
This article was written by Jeremy Holcombe and originally published on Blog – Kinsta®.