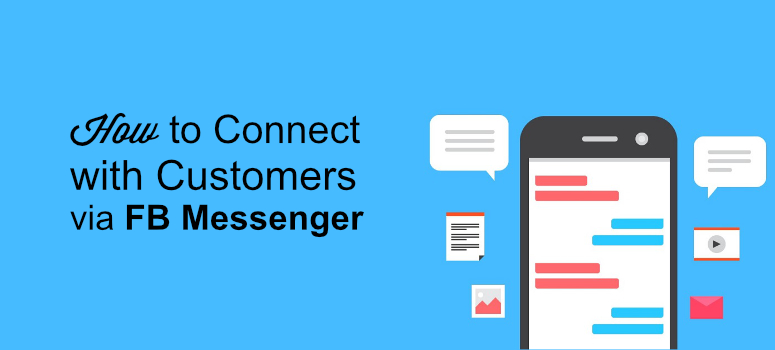 Have you ever tried using Facebook Messenger to connect with your customers?
Facebook Messenger is a wonderful platform for marketers to engage current clients or potential leads with your brand. That's why more and more businesses are turning to Messenger marketing to increase brand awareness and boost their sales.
Using Facebook Messenger is a very effective way of getting more followers, growing your email list, and boosting your conversions.
In this tutorial, we'll tell you how to use Messenger to connect with your customers. But before we get started, let's learn a bit more about the benefits of Messenger marketing.
Why Messenger Marketing Is Effective
Although Messenger marketing is relatively new, it's become one of the most effective strategies around. Here are 3 reasons why Messenger marketing is one of the best tools at your disposal:
Compared to traditional email marketing, Messenger marketing allows you to engage with your leads in a more conversational way. This offers you the possibility of speaking with your users on a more personal level. That makes it easier to build relationships with them.
You can engage with your users on a platform they're already familiar with. There's no wasted time and energy trying to teach users how to use a new system of communication. This makes conversations move more quickly.
Facebook Messenger is easy to use. For example, your clients don't have to specify any information like name, email, and so on if they're already logged into Facebook. This makes it convenient for both the marketer and the clients to jump into the conversation right away.
Now that we know why Messenger marketing can create deeper relationships with your customers more quickly, let's get into the specifics about how to use this marketing strategy.
How to Effectively Use Messenger Marketing
Like we said earlier, Messenger marketing is a great way of boosting your sales and conversions. But not knowing the right way of approaching your audience can adversely affect your marketing efforts.
To make sure all your hard work doesn't go waste, we've listed 4 ways you can use Messenger marketing to grow your business.
1. Deliver Resourceful and Problem Solving Content
Users love resourceful and problem-solving information. You can use Facebook Messenger to directly offer them valuable content rather than asking potential leads to hand over their email address.
And because you're using Messenger, it's easier to personalize your content, too. You can even let them pull content themselves. For example, TechCrunch allows users to get news stories
[…]
This article was written by Kaveri Bharali and originally published on IsItWP – Free WordPress Theme Detector.