W
ant to learn how to create SEO title tags? Good news, you've come to the right place.
Optimizing your title tags is a simple way to increase traffic to your blog. That's because title tags are an important ranking factor that Google looks at to determine what your page is about.
Plus, optimizing your titles to make them more eye-catching and interesting will get more people to click on them and share your content.
In this post, we'll teach you what SEO title tags are and 5 ways to optimize them.
Let's get started! 
An SEO title tag is a bit of HTML code that determines what page title shows up in search results and on social media. SEO title tags are also known as meta titles.
For example, the title tag for our post on how to write a newsletter is "How to Write a Newsletter That Gets Results (17 Tips)".

Your SEO title tag doesn't necessarily need to be the same as the title on the page itself. For example, check out this post from WPBeginner on how to start a WordPress blog: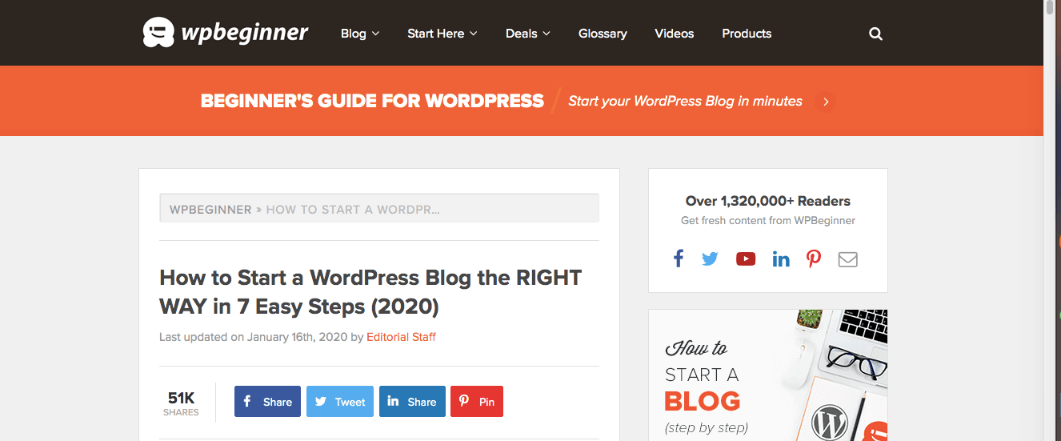 Notice how the title tag is different from the blog post heading.
We actually have a whole other guide on how to write good blog post titles!
But in this guide, we'll focus just on the SEO title tags, which you can optimize separately for more clicks and traffic.
Are SEO Title Tags Really Important?
Yes! Title tags are an important ranking factor for your blog's search engine optimization. If you want to get more traffic to your blog, it's important to optimize them.
SEO title tags are important for 2 reasons:
#1 – They attract users to your blog 
Think back to the last time you searched for a topic online. What convinced you to click on a certain post? 
Likely it was the title that caught your attention and drew you to their site.
#2 – They help Google identify your topic 
Every so often, Google bots will crawl and index your site. An optimized title tag helps Google identify what your content is about.
In fact, title tags are one of the most important SEO ranking factors on a web page.
For this
[…]
This article was written by Jessica and originally published on Blog Tyrant.