An HTML sitemap page can be useful for users looking to navigate your Divi site from a panoramic view. Basically, an HTML sitemap (like the name suggests) is a map of your site in HTML. The sitemap page usually contains an organized list of links to all the relevant content throughout your site. An HTML Sitemap page can be created manually, but it helps if you can generate the sitemap page content dynamically so that you don't have to worry about constant updates.
In this tutorial, we are going to show you how to create a dynamic HTML sitemap page layout in Divi using a combination of Divi Design and the plugin WP Sitemap Page. The setup is extremely easy and the result is surprisingly effective.
Let's get started.
Sneak Peek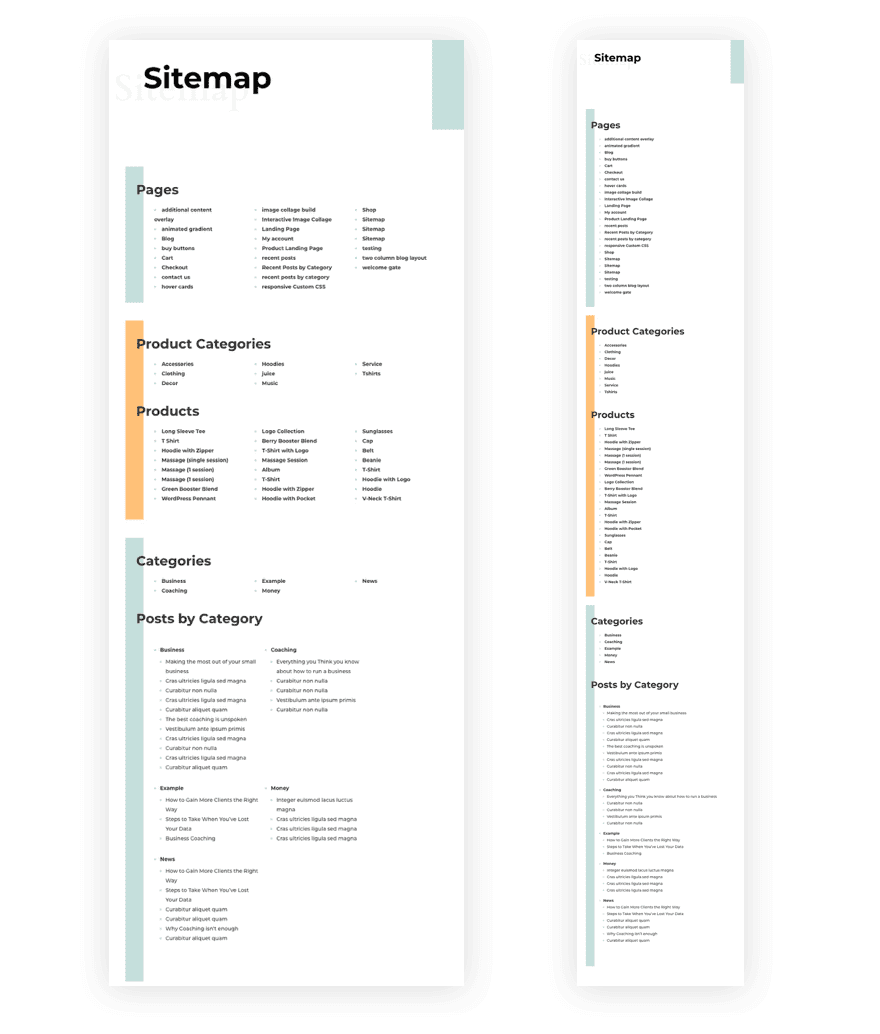 Download the HTML Sitemap Page Layout for FREE
To lay your hands on the sitemap page layout from this tutorial, you will first need to download it using the button below. To gain access to the download you will need to subscribe to our Divi Daily email list by using the form below. As a new subscriber, you will receive even more Divi goodness and a free Divi Layout pack every Monday! If you're already on the list, simply enter your email address below and click download. You will not be "resubscribed" or receive extra emails.
To import the layout to your page, simply extract the zip file and drag the JSON file into the Divi Builder.
NOTE: This layout relies on the shortcodes used with the WP Sitemap Page plugin. If you don't have the plugin active on your site, you will not see the content within the modules.
What You Need for this Tutorial
For this tutorial, you will need the following:
The Divi Theme.
WordPress Content. In order to generate HTML sitemap page content, you will need to have actualy pages, posts, categories, products, etc. on your site.
The WP Sitemap Page plugin. This can be accessed from the WordPress dashboard which we'll show you how to do below.
Let's get to the tutorial, shall we?
Difference Between XML and HTML Sitemaps
If you are new to sitemaps, there are basically two
[…]
This article was written by Jason Champagne and originally published on Elegant Themes Blog.