Do you want to know how to display an Instagram hashtag feed on WordPress? 
Maybe you just started a blog and want to promote your content. Or maybe you're looking for a new way to interact with loyal readers. 
Either way, an Instagram hashtag feed helps drive traffic to your blog while building your social presence. In this guide, we'll show you what an Instagram hashtag feed is and how to display it on WordPress.
Get ready for more engagement, Instagram followers, and traffic! 
What's an Instagram Hashtag Feed? 
An Instagram hashtag feed is when you choose a hashtag and then display a feed of photos using that hashtag. This makes it easy to organize photos by a topic or event.
For example, you could display a feed of photos with the hashtag #mountains, like below.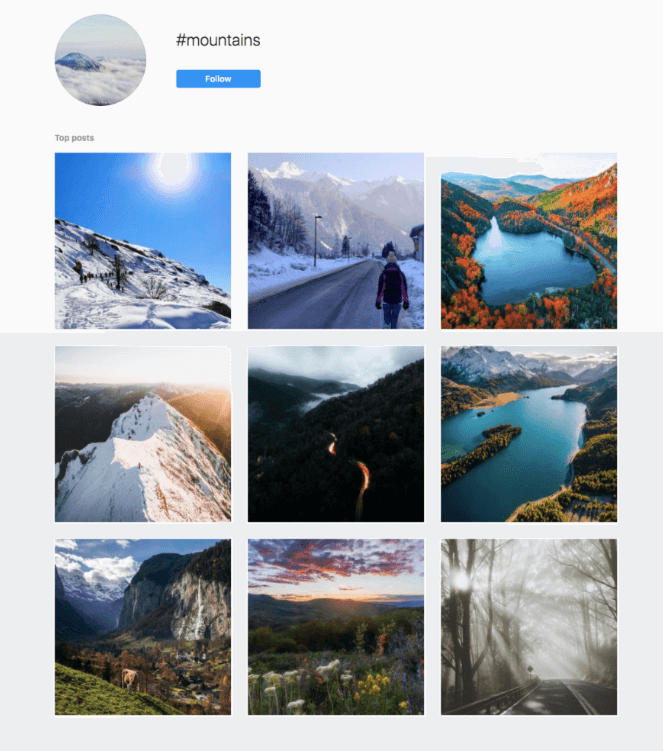 Pretty cool, right? Now you might be wondering why you should add a hashtag feed to your blog… Are they that important?
Why Display an Instagram Hashtag Feed on WordPress?
An Instagram hashtag feed does more than show off your photos. It also increases website engagement, conversions, and Instagram followers. 
Some benefits of an Instagram hashtag feed include: 
Saved time  
Let's face it—people love images, especially when they're fun and engaging. OptinMonster even found that images can increase signups by 329%! 
Sure, there are many ways to find free images for your blog. But you can also get the job done with a hashtag feed. 
For example, let's say you own a nature blog. Instead of looking through hundreds of nature photos online, you could embed a #wildlife hashtag feed to WordPress.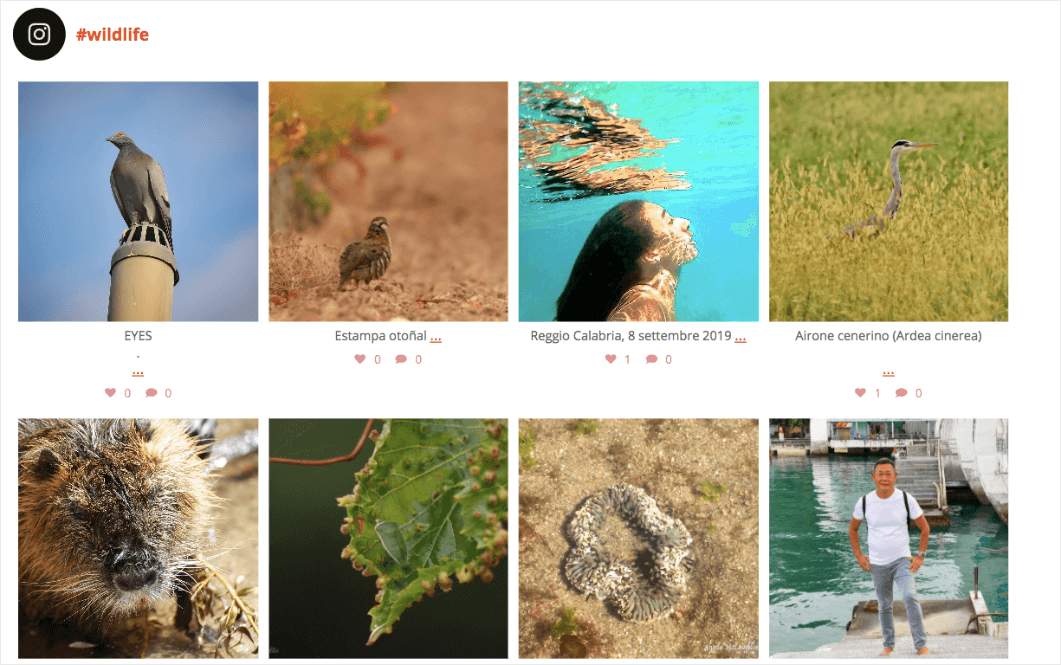 Notice how these images relate to your nature blog? With a hashtag feed, your blog will always be filled with fun and interesting images, without the extra work.
Engaged Followers   
If you already own an Instagram, you've probably wondered how to engage followers with your account.  
Well what if we told you that a hashtag feed can increase activity with your followers?
Let's take a look at the company, Life is Good.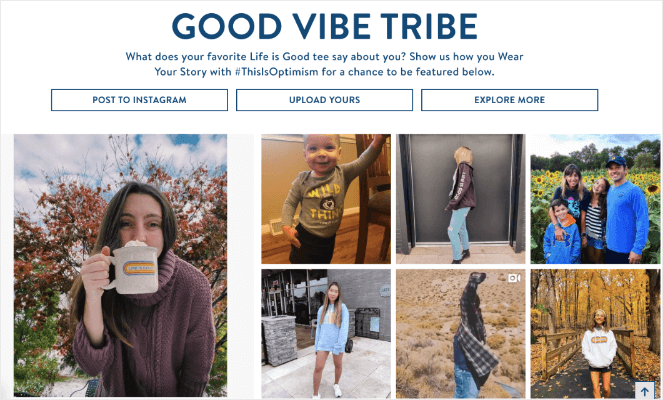 Life is Good encourages their audience to post photos of happy moments using the
[…]
This article was written by Jessica and originally published on Blog Tyrant.