Home /
Plugins /
Divi vs Elementor WordPress Page Builders Compared – Which Is Best? (2020)
By Joe Fylan
March 6, 2020
If you want to create custom content designs and page layouts for WordPress, the best option for most website owners is to install a page builder plugin. When it comes to choosing one of these plugins, Divi and Elementor are two very popular options.
However, as well as being two of the most well-known and widely-used page builders, Divi and Elementor also share similar feature lists, making it difficult to decide which one to choose. On paper, they both look great, but as is often the case, the small details and differences will dictate which one is best for you.
So to help you pick the right tool, this article compares the features and user experiences of Divi and Elementor so that you can make an informed decision on which one to use for your project.
Let's begin…
About Divi and Elementor
Installing a page builder plugin like Divi or Elementor gives you full creative control over how your posts, pages, and other types of content on your website look.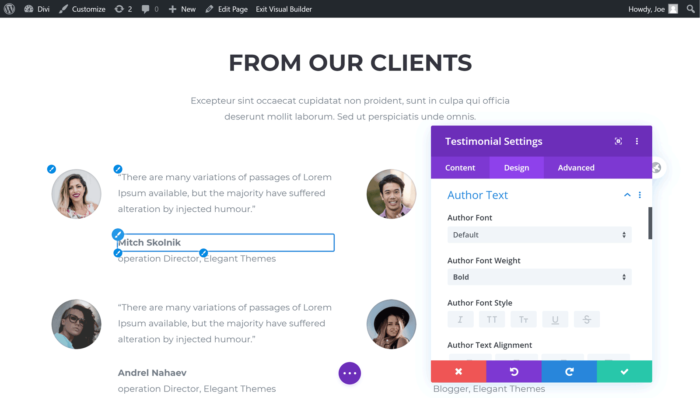 Not only that, but the paid versions of these two plugins allow you to customize the header, footer, and other parts of your site, outside of the post and page areas.
As Elementor is available in two main varieties, one a free plugin, and the other a paid tool with additional features, we'll be covering both options in this comparison. Due to this, you'll be able to decide if the free version of Elementor will suffice for your website, or if investing in Divi Builder or Elementor Pro is a better option.
For Divi, we'll be looking at the stand-alone Divi Builder plugin from Elegant Themes that's also available as part of the Divi WordPress theme, also from Elegant Themes.
Divi and Elementor Overview
[…]
This article was written by Joe Fylan and originally published on WinningWP.