Home /
Quick Tips /
How to Show Pinterest Photos/Images in a WordPress Post or Page
By Kevin Muldoon
May 5, 2020
With over 100 million active users and over 1 billion boards created, Pinterest is the world-leading site for cataloging ideas and inspiration.
Pinterest gives you the tools to display Pinterest images on your own WordPress website.
The process is slightly more complicated than other social networks since Pinterest is not natively supported by the WordPress block editor, however you should not be concered as it is fairly straightforward.
In this article, I will show you everything you need to know about displaying Pinterest images in a WordPress post, page or custom post type.
Creating Your Pinterest Pin Widget
In order to display a Pinterest image on your website, you need to know the URL of the pin.
This is located in the browser address bar at the top of the page.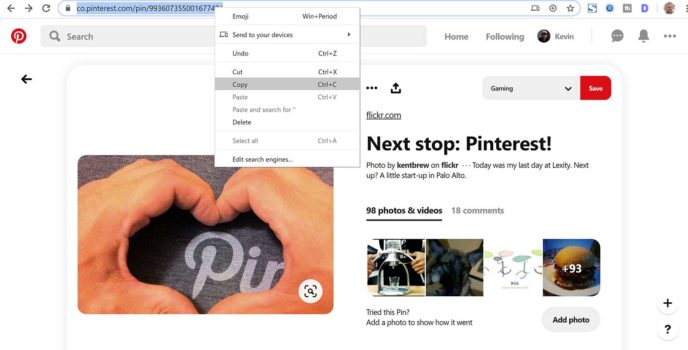 We can now create your Pinterest Pin widget.
The Pinterest Widget Builder is located within the developer area of Pinterest.
There are five options: Save Button, Follow, Pin, Board and Profile.
If you want to insert a Pinterest image into your website, you should visit the Pinterest Widget Builder and select Pin.
To create a Pinterest Pin widget, you simply need to enter the Pinterest Pin URL you copied earlier and define the Pin size as small, medium or large.
If
[…]
This article was written by Kevin Muldoon and originally published on WinningWP.