Home /
Quick Tips /
How to Show a YouTube Video in a WordPress Post or Page
By Kevin Muldoon
April 29, 2020
Videos are a fantastic way of enriching your website content and keeping visitors on your pages longer.
There are many video services online, but YouTube is by far the largest, hosting millions of videos and delivering billions of hours of video content every day.
In this article, I will show you how you can integrate YouTube videos into your WordPress posts, pages and custom post types.
Whilst YouTube is the primary focus of this tutorial, please be aware that the steps outlined below will work with other video platforms such as Vimeo, Facebook and DailyMotion.
Check out the WordPress embed page for a complete list of which video and image platforms are supported by WordPress.
Find the Video URL
In order to display a video on your website, you need to know its URL.
I will use the WinningWP YouTube channel as an example.
If you view our video "How To Make a Squarespace Website" (full article), you can see the URL of the video at the top in the browser address bar.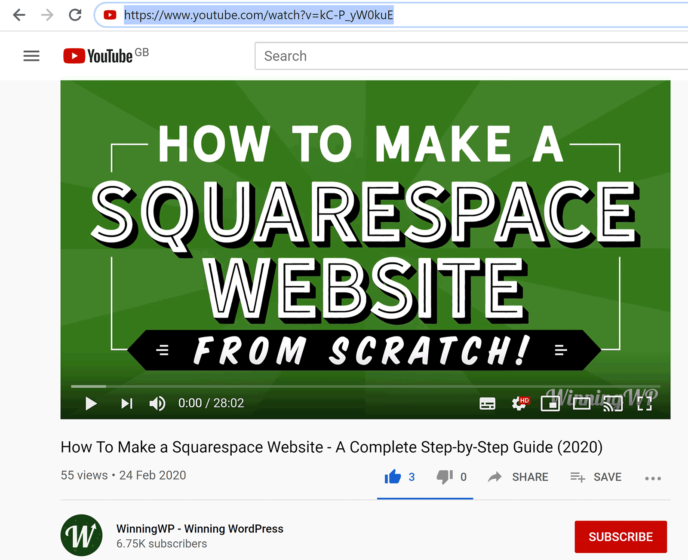 Simply highlight this URL and click to copy.

You can also retrieve the video URL by clicking on the share button that is displayed underneath YouTube videos.

[…]
This article was written by Kevin Muldoon and originally published on WinningWP.