When you work with WordPress, you rarely pay attention to the numbers behind the platform. But when you do, you soon realize that you are part of one huge ecosystem that powers millions of websites on the Internet.
WordPress has been around for almost 20 years. It has grown into a platform that runs all kinds of sites on the Web, from personal blogs to big corporate websites.
Thanks to this big platform, I have gathered plenty of interesting WordPress statistics I want to share with you.
1. General Information
It's essential to understand the big picture of WordPress first. That's why this section gives you the WordPress key figures and other essential information about the platform.
WordPress is the most popular Content Management System (CMS) on the Web. It powers almost 40% of the websites on the Internet. WordPress is an open-source platform.
As a CMS, it has a market share of 63.9%. 
WordPress is used on over 75 million websites. This number includes everything from small personal websites to big corporations like Walt Disney, Microsoft, Sony, or The New York Post.
WordPress 5.6 has been downloaded over 2.8 million times. Just look at the real-time counter, but don't get hooked on watching it too long ?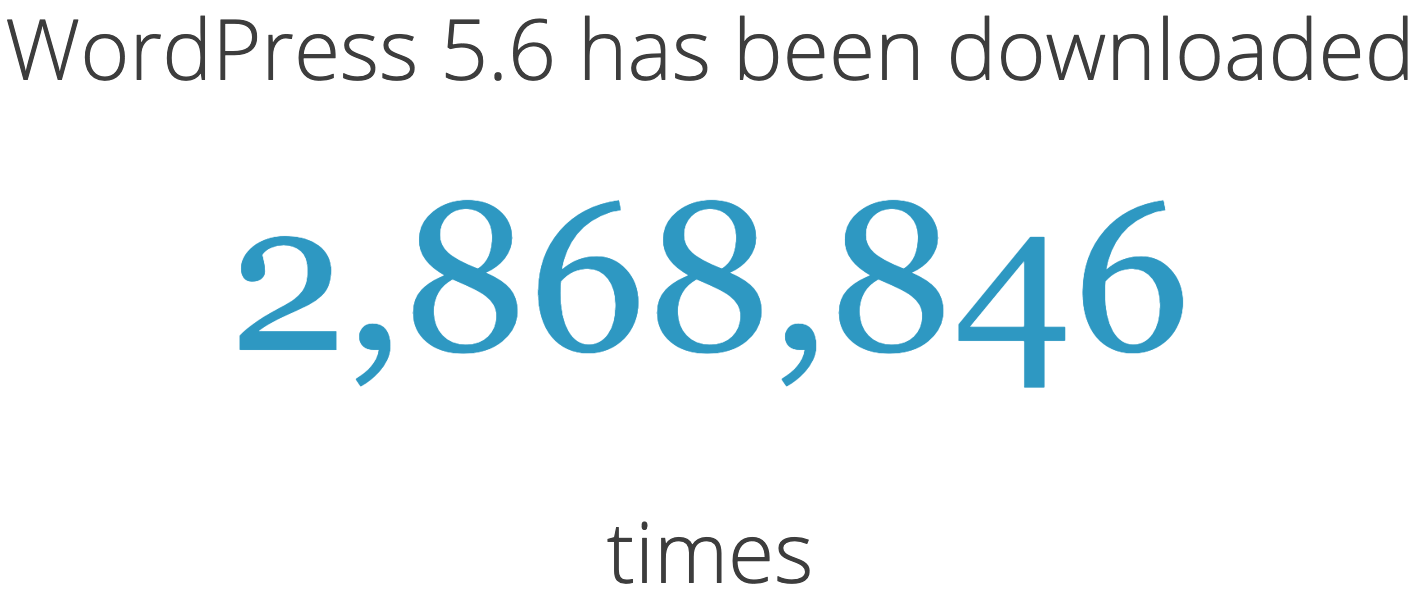 The number of translation projects at WordPress.org is 205 at the time of writing. 49 locales out of 205 have 100% coverage. If you can't find your preferred WordPress language on the translation list, you can always become a contributor.
WordPress is not the only CMS available. While WordPress has taken over 39% of the CMS market, its competitors like Shopify (3.2%), Joomla (2.2%), or Drupal (1.5%) are far behind.

There have been 40 versions of WordPress released to the public. The latest version (which, at the time of writing, is 5.6) saw daylight in early December 2020.

2. Plugins
WordPress is famous for its plugins. These applications extend the functionality of the platform. 
The number of plugins
[…]
This article was written by Timo Kiander and originally published on WPKube.