Kids' product websites have a unique style. They tend to be fun, colorful and inspire a smile. Your WooCommerce store for kids' products is now easier to create with the Divi theme builder and customizable woo modules. Why not make it a little more special with a unique and fun design? In this post, we'll show you how to create a kids' product page template in the theme builder that will apply to all your products. It will work best with product images that have a transparent background. You'll be able to download the JSON file for free as well!
Let's get started.
Preview
Before we start recreating the design, let's take a look at the outcome across different screen sizes.
Desktop
Mobile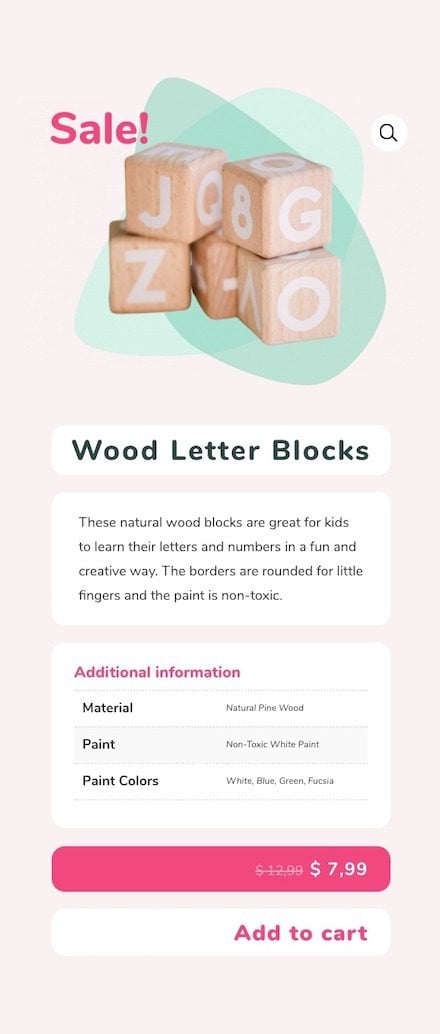 Download The Fun Kids' Product Template for FREE
To lay your hands on the free fun kids' product template, you will first need to download it using the button below. To gain access to the download you will need to subscribe to our Divi Daily email list by using the form below. As a new subscriber, you will receive even more Divi goodness and a free Divi Layout pack every Monday! If you're already on the list, simply enter your email address below and click download. You will not be "resubscribed" or receive extra emails.
1. Design Prep For The Kids' Product Template
Remove Background From Product Photo
The first thing we'll do before starting with the kids' product design is preparing the images. Remove the background from the product images. You can achieve this with Adobe Photoshop, Adobe Illustrator, or remove.bg. Leave some space around the product so it sits well in the design. The best size for the final image is 600X400 pixels.
[…]
This article was written by Orana Velarde and originally published on Elegant Themes Blog.