Home /
Plugins /
GiveWP Review – Is It The Best WordPress Donation Plugin? (2020)
By Kevin Muldoon
December 5, 2020
Are you looking to accept donations on your website? If so, you may want to consider WordPress plugin GiveWP — a powerful fundraising solution that allows you to accept donations using gorgeous forms. While you can use this plugin as a quick and easy donations solution, its advanced features also make it a great choice for professional fundraising projects, such as registered charities, political campaigns, crowdfunding and more.
The core version of GiveWP places no restrictions on how many donations you receive and is 100% free to use. Many website owners choose to use this version indefinitely, but you can enhance functionality significantly by activating any of its 45 free and premium plugin add-ons. These can be used to add support for additional payment gateways, integrate GiveWP with email marketing services, enable recurring donation subscriptions and more.
In this article, I'll take an in-depth look at the core version of GiveWP, and demonstrate how you can use it to create a donation form, accept payments and manage donors and donations. I'll also show you some fantastic plugin add-ons that will take your donation project to the next level.
The Customisable Donation Solution
The core version of GiveWP can be downloaded free of charge from WordPress.org or from within the WordPress admin area.
This version allows you to create professional donation forms and accept payments via Stripe and PayPal Standard. It also lets you manage donors and gives you detailed reports about recent donations.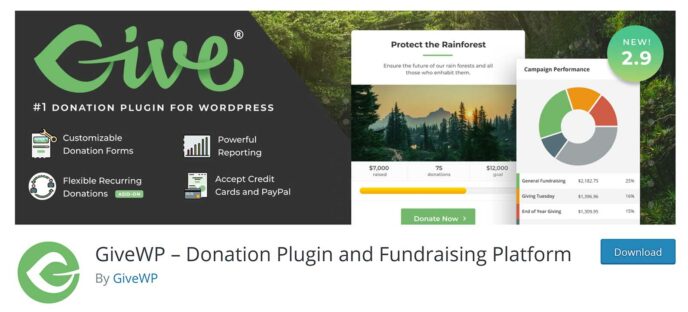 You can also greatly expand its functionality by using plugin add-ons. A total of 45 add-ons are available, and seven of those can be downloaded free of charge. If you purchase one of the many premium addons, you can gain support for more than 15 payment gateways, recurring subscriptions, currency switching, custom fields and integration support for email marketing services.
Premium add-ons can be purchased individually, but, for many website owners, it may make more sense to select a GiveWP plan if you're going to be using multiple add-ons (more on this later).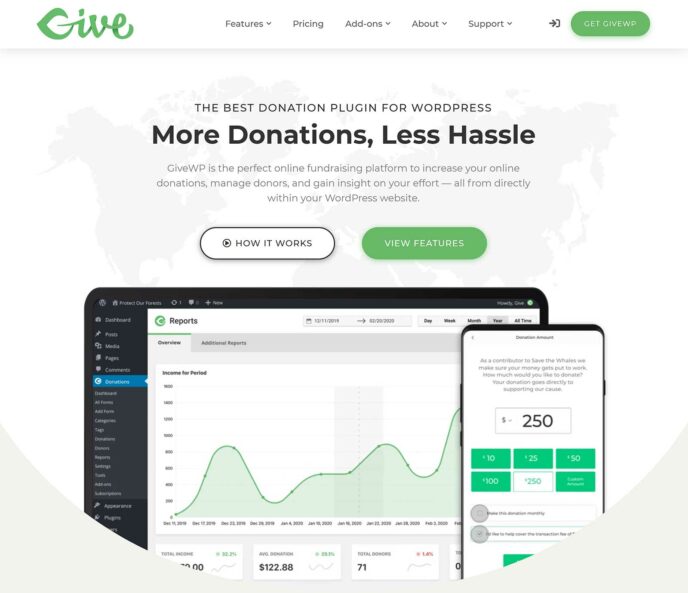 Let's take a closer look…
Creating a Donation Form
GiveWP's dynamic donation forms are highly customisable, and, when you first activate the plugin
[…]
This article was written by Kevin Muldoon and originally published on WinningWP.