Willemien Hallebeek
Willemien is Content Team Lead at Yoast. She loves to create and organize content in such a way that it helps people understand SEO.
If you want to get more clicks from Google, you need to optimize what your site looks like in the search results. The Yoast SEO plugin has a Google preview (FKA the snippet preview); a simulation of what your post will look like in those results. Here, we explain how to use that Google preview to get more clicks! And, we clarify why this snippet preview might not always match what you see in the actual search results.
What is Yoast's Google Preview?
Yoast's Google preview, formerly known as the snippet preview, is a feature of the Yoast SEO plugin. It allows you to preview what your page or post will look like in Google's search results. It has a mobile and desktop view and shows elements like the slug, title and meta description. In this preview, you can edit those elements to make sure your site looks good in the search results.
Where do you find Yoast's Google preview?
In Yoast SEO, there are two ways to preview your snippet. You can either get there from the Yoast SEO sidebar or the Yoast SEO meta box.
The Yoast SEO sidebar
You can activate the sidebar by clicking on the Yoast icon on the top right of your screen. In the sidebar, you'll see the "Google preview" tab: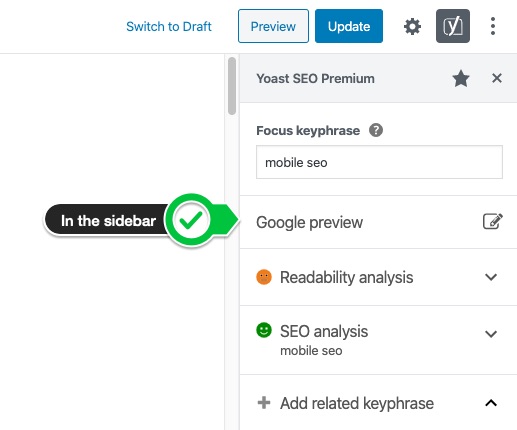 A modal will pop up and show you a preview of your post or page in Google's search results: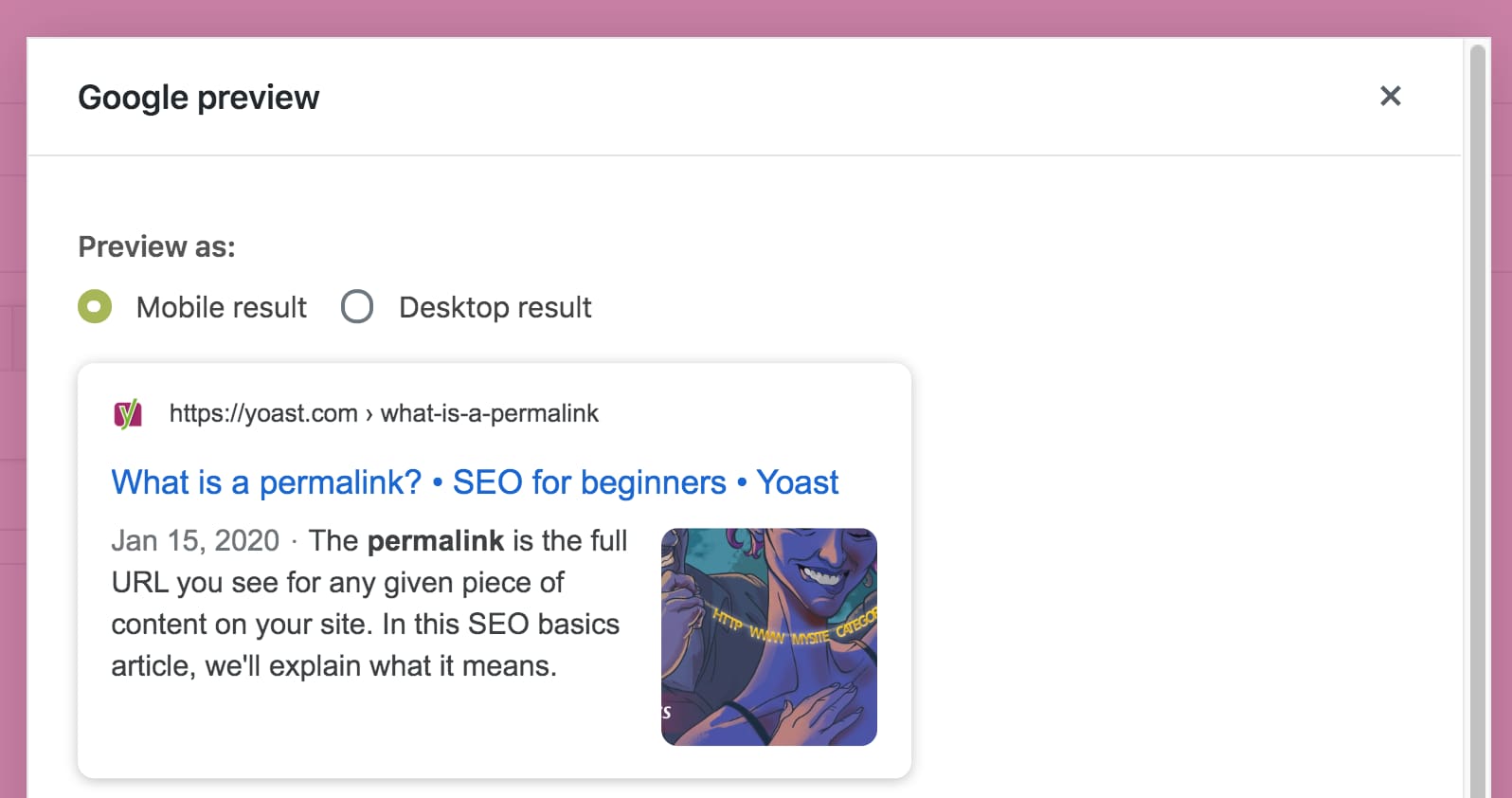 The Yoast SEO meta box
You can also get a Google preview of your post below your post in the Yoast SEO meta box. Just scroll down in your post until you see the Yoast SEO meta box. There, it'll be the first thing you see: