Home /
Plugins /
GravityView Review – What Is It? What Does It Do? And Is It Any Good? (2020)
By Colin Newcomer
January 15, 2020
Gravity Forms is one of the most popular WordPress form plugins in large part because it's incredibly flexible (our review). You can use it to create pretty much any type of form, from a simple contact form all the way on up to payment forms, registration forms, and anything else that tickles your fancy.
One thing Gravity Forms does not let you do, though, is to display all the information that you collect on the front-end of your site. That's a problem because, for certain types of forms, collecting the information isn't enough — you also need a way to display it to your visitors.
That's where GravityView comes in. GravityView lets you take the form entries from Gravity Forms and display them on the front-end of your site in a bunch of different ways.
For example, if you have an event directory where people can submit events through a Gravity Forms form, then you can take those event submissions and automatically display them on the front-end of your site for visitors to browse through. The possibilities are pretty endless.
Below, in this GravityView review, I'll share more about what this plugin does and what you can use it for. Then, I'll show you how everything works on a live WordPress site and share my final thoughts on the plugin.
Let's dive in…
What Does GravityView Do?
GravityView's tagline from its website is a pretty good high-level explanation of the value proposition for GravityView: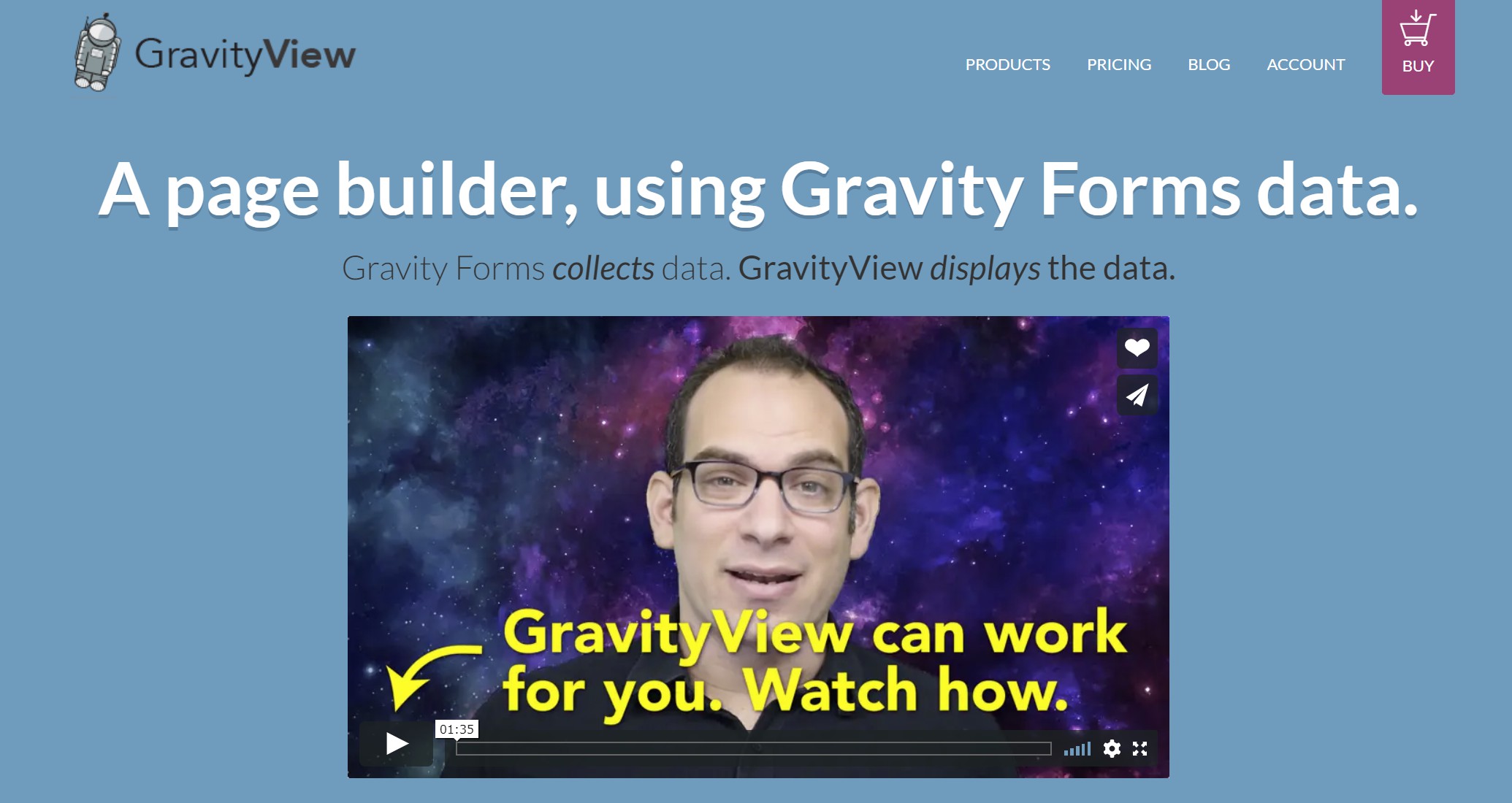 "Gravity Forms collects data. GravityView displays the data."
That means what I explained above — you can take data from your Gravity Forms entries and display it on the front-end of your site.
To control how that data looks, GravityView gives you a drag-and-drop layout builder where you can control the output of your data using widgets. For example, one widget might represent the data from a specific form field, while
[…]
This article was written by Colin Newcomer and originally published on WinningWP.