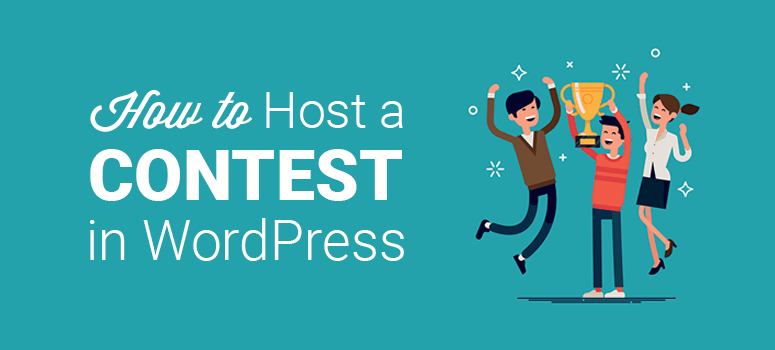 Do you want to host a contest on your WordPress website?
Most business websites host contests as a part of marketing campaigns to achieve different goals. Running a giveaway or contest helps engage users and grow your website traffic.
In this article, we'll show you how to host a contest on your WordPress website and increase engagement.
Before that, though, let's get clear on why you might want to host a contest in the first place.
Why You Should Host a Contest in WordPress
There are multiple benefits of hosting a contest or giveaway in WordPress. It provides quick results for growing your business in several ways.
This includes instant growth in website traffic, new email subscribers, a boost in your social following, more user engagement, and so on.
Running a giveaway also helps to increase your sales and conversions.
The only problem? How can you run an online contest from your WordPress site if you don't know how to code or simply have limited "tech skills."
This is where having the right contest plugin comes into play.
Using a contest plugin, you can easily create and host giveaways on your website. We recommend RafflePress, the best WordPress giveaway/contest plugin on the market.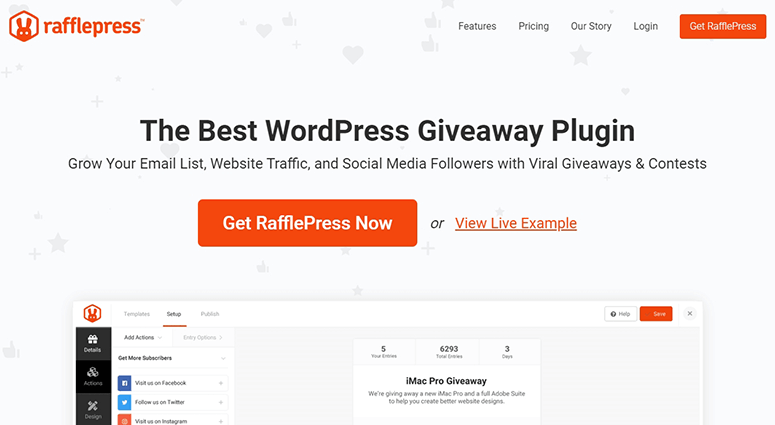 RafflePress is the perfect solution for creating online giveaways on WordPress. It comes with an intuitive contest builder and useful features to set up viral contests in just a few minutes.
It also offers 1-click fraud protection and verified actions to make sure that your contest runs securely.
Now, let's look at the step-by-step process of creating and hosting a contest or giveaway in WordPress.
How to Host a Contest in WordPress
Step 1. Install and Activate the RafflePress Plugin
The first thing you need to do is to install and activate the RafflePress plugin.
Never installed a plugin before? No worries. Just check out our complete guide on how to install a WordPress plugin.
Upon activation, go to the RafflePress » Settings » General page in the WordPress admin area. You'll need to enter the license key here.
You can find the license key on your RafflePress account. If you haven't already signed up yet, make sure to create an account to receive your license key.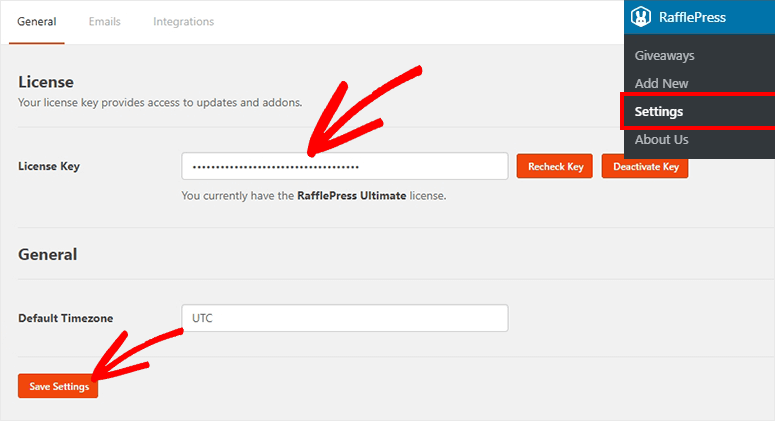 After
[…]
This article was written by Editorial Team and originally published on IsItWP – Free WordPress Theme Detector.