Michiel Heijmans
Michiel is a partner at Yoast and our COO. Internet veteran. His main goal with most of his articles is to kick-start your site optimization. So much to do!
Whether you're a blogger or write articles for an online magazine or newspaper, chances are you'll find yourself asking whether your article needs an image or not. The answer is always "Yes". Images bring an article to life and also contribute to your website's SEO. This post explains how to fully optimize an image for SEO and provides some pointers on using images for the best user experience.
Always use images
Images, when used correctly, will help readers better understand your article. The old saying "A picture is worth a thousand words" probably doesn't apply to Google, but it's certainly true when you need to spice up 1,000 dull words, illustrate what you mean in a chart or data flow diagram, or just make your social media posts more enticing.
It's a simple recommendation: add images to every article you write to make them more appealing. What's more, since visual search is getting increasingly important — as seen in Google's vision for the future of search — it could turn out to provide you with a nice bit of traffic. And if you have visual content it makes sense to put image SEO a bit higher on your to-do list.
A while ago, Google Images got a brand-new interface with new filters, metadata, and even attribution. These cool new filters show that Google increasingly knows what's in an image and how that image fits into the larger context.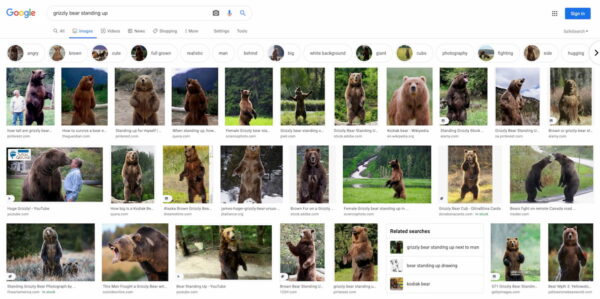 Finding the right image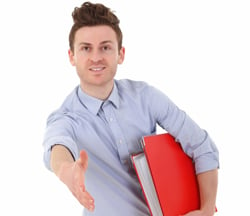 It's always better to use original images – photos you have taken yourself – than stock photos. Your team page needs pictures of your actual team, not this dude on the right or one of his stock photo friends. Off topic: also, this dude really needs a haircut.
Your article needs an image relevant to its subject. If you're adding a random photo just to get a green bullet in the Yoast SEO plugin's content analysis, then you're doing it wrong. The image should reflect the topic of the post or have illustrative purposes within the article. Also, try to place the image near the relevant text. If you have a main image or an image that you're trying to rank, try to keep that near the top of the page, if that's possible without
[…]
This article was written by Michiel Heijmans and originally published on SEO blog • Yoast.