Dark mode continues to grow in popularity as a convenient option for users to experience the web with less strain on the eyes. Let's face it, we all tend to spend more time looking at screens than we probably should, so any additional comforts to the user experience (like dark mode) can go a long way. Operating Systems, programs, and browsers usually include built-in dark mode capabilities, but some developers are taking it to another level by including a custom dark mode experience for their website. The idea is to take more control over how their website looks in dark mode without having to compromise on branding and/or design.
In this tutorial, we are going to show you how to create a custom dark mode toggle in Divi from scratch without a plugin. With this dark mode toggle functionality, you will have control over the dark mode design and have a better user experience tailored to your brand.
Let's get started!
Sneak Peek
Here is a quick look at the design we'll build in this tutorial.
Here is the custom dark mode toggle we will build.
And here is the before and after for the dark mode applied to one of our premade layouts.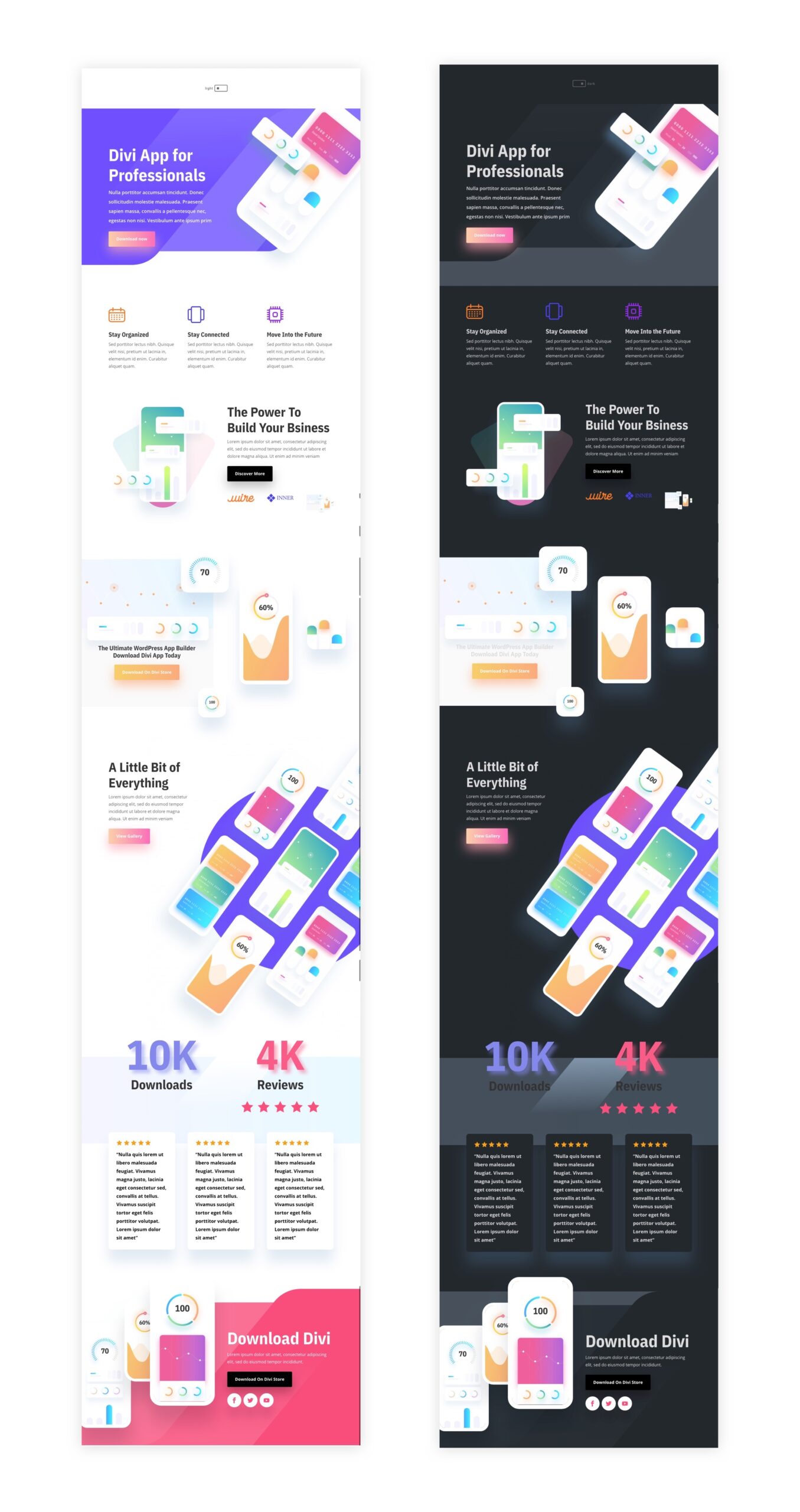 And here is the dark mode toggle added to a global header. Notice how the light/dark mode remains as you navigate the site.
Download the Layout for FREE
To lay your hands on the designs from this tutorial, you will first need to download it using the button below. To gain access to the download you will need to subscribe to our Divi Daily email list by using the form below. As a new subscriber, you will receive even more Divi goodness and a free Divi Layout pack every Monday! If you're already on the list, simply enter your email address below and click download. You will not be "resubscribed" or receive extra emails.
To import the section layout to your Divi Library, navigate to the Divi Library.
Click the Import button.
In
[…]
This article was written by Jason Champagne and originally published on Elegant Themes Blog.