The website footer is a popular location to place an email optin form. Since Divi has an email optin module, this is an easy task with the Divi Theme builder. In this article, we'll see how to add an email optin to the Divi footer. We'll also see a few settings within the Divi email optin module that creates different layout options.
Preview
Here's the footer we'll build.
Email Optin Desktop
Here's how our email optin form will look on a desktop. I'm replacing an existing element in this layout with the email option.
Email Optin Phone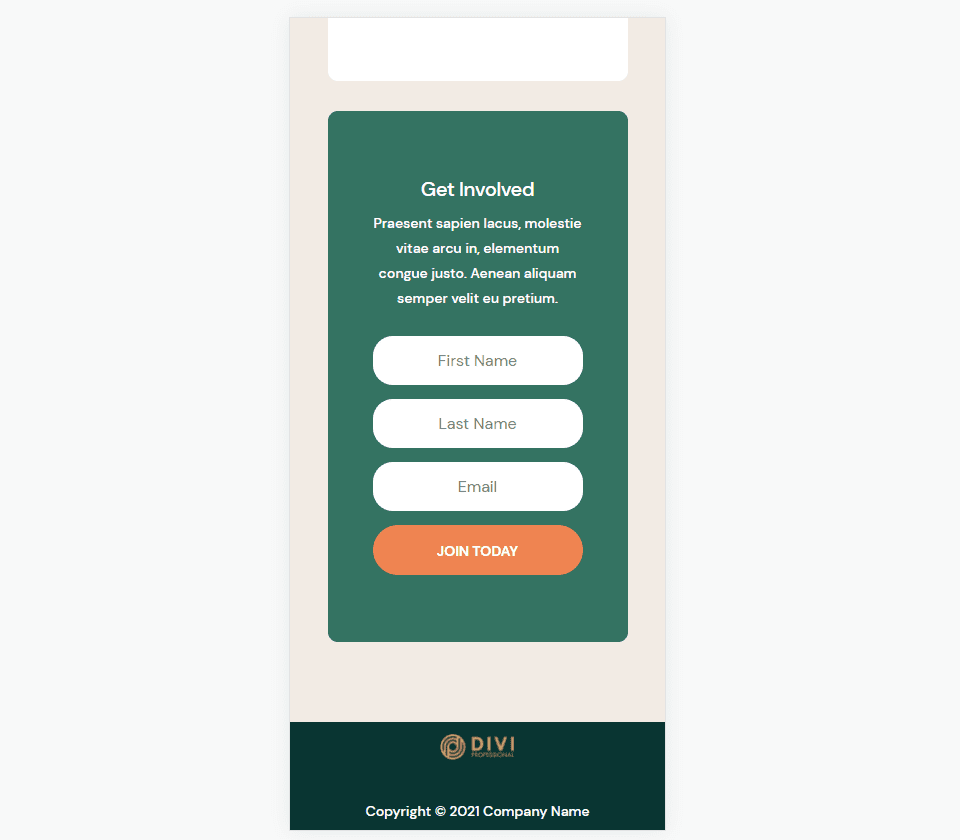 Here's how our email optin form looks on a smartphone.
Divi Theme Builder Template
To add an email optin to the Divi footer, we'll need a template to build our footer. You can build one from scratch or use one of the free templates that Elegant Themes provides. To find them, search the Elegant Themes blog for "free footer".
I'm using the footer template from the FREE Header and Footer Template for Divi's NGO Layout Pack. Download your footer and unzip the file. You'll need to upload the JSON file to the Divi Theme Builder.
Upload and Prepare the Footer Template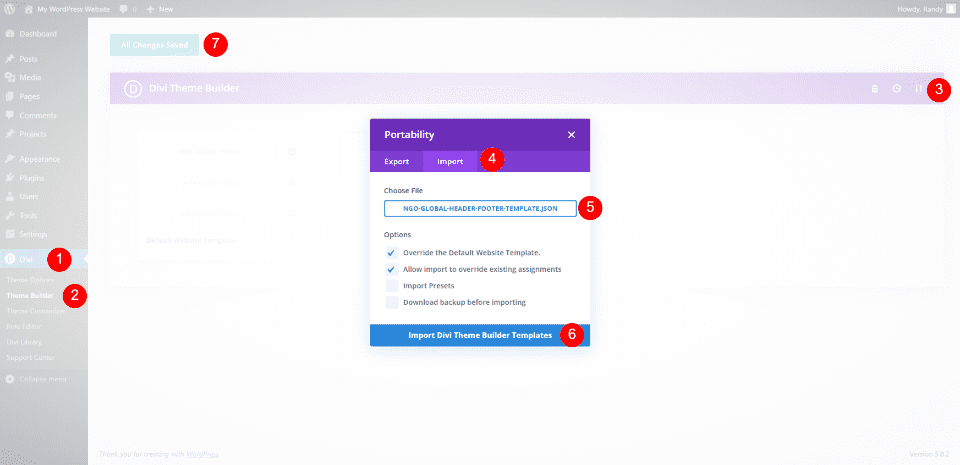 To upload your Divi footer, go to Divi > Divi Theme Builder in the WordPress dashboard. Select Portability. In the modal that opens, choose the Import tab. Click to choose the file and navigate to the JSON file on your computer. Select the file and click Import Divi Theme Builder Templates.
Wait for the file to upload. You can delete the header template if you don't want to use it. Click to save the changes in the upper left of the builder.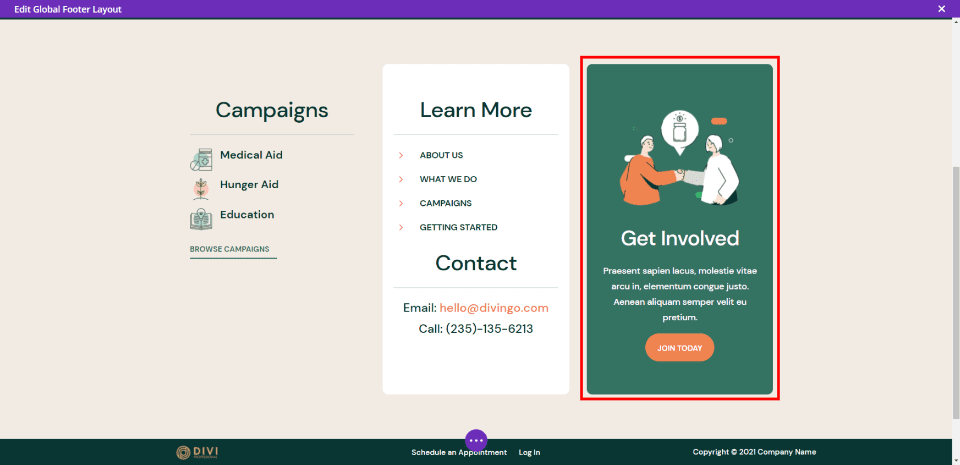 For this tutorial, I'll replace the boxed area on the right with an email optin. I'll use the same styling, so it will blend with the website.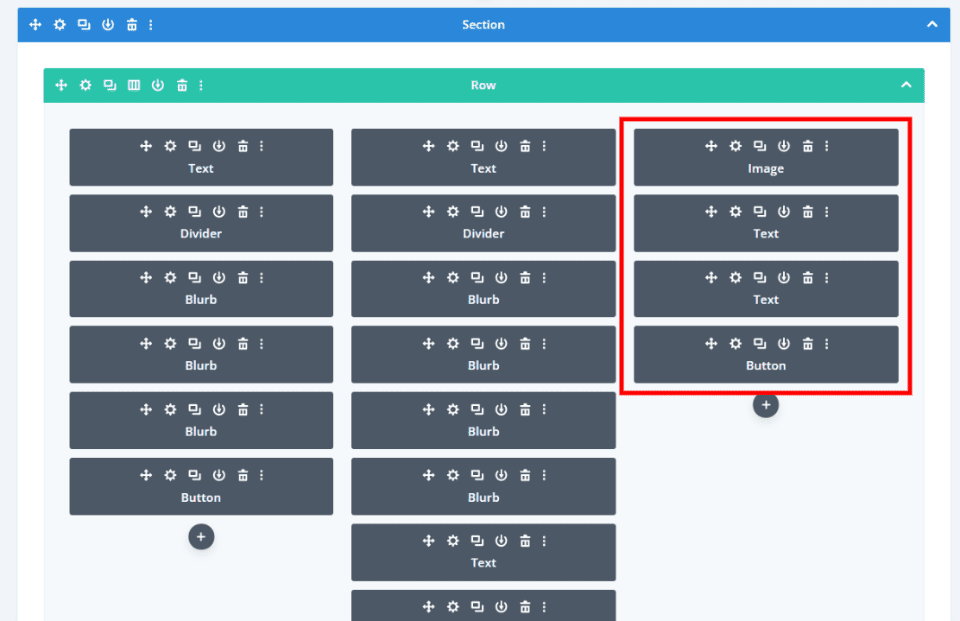 This element is made up of an image module, two text modules, and
[…]
This article was written by Randy A. Brown and originally published on Elegant Themes Blog.