If there's one element of your site that is the most public, it's your domain name. Of course, this is the visible address of your website, so hiding it away isn't a good idea. However, one facet you should obscure is the personal information you give to your registrar. Domain privacy helps to tackle this.
By law, every domain must be attributed to someone — i.e. you as the purchaser. However, this information is public, and that means anyone can access it. That's not good for either your privacy or your inbox.
In this post, we're going to look at domain privacy. We'll show you how to buy a domain and apply privacy to your information. We're also going to look at some services to help you purchase domain privacy.
First, though, we're going to look at the whole concept of domain privacy.
What Is Domain Privacy?
For just about any purchase on the web, you'll need to give over some vital information. In lots of cases, this will be your payment details and billing information.
However, some of this information (other than the payment details themselves) is optional. If you want to purchase a domain through a registrar, you'll follow a set of similar steps to complete the transaction.
The difference here is that your personal information is a critical aspect to proceed. In almost all cases, you'll have to give the following:
Your name
A relevant email address
Your business address
Telephone contact details
While it might not be ideal for all consumers, it's understandable as much as it is with other online purchases.
There's a wrinkle, though: the information you are obliged to give over isn't private.
If there's one element of your site that is the most public, it's your domain name. ? But that doesn't mean your purchasing information needs to be public too. ?Click to Tweet
The WHOIS Database
The Internet Corporation for Assigned Names and Numbers (ICANN) is a non-profit organization that coordinates the maintenance of namespaces on the internet. In other words, ICANN keeps the internet stable and secure through its management of Internet Protocol (IP) addresses and the Domain Name Server (DNS) root.
That means ICANN controls how you have to register domain names. They require every site owner to register their full contact details for each domain they own. It will also make this data public on the WHOIS database:
It's a publicly accessible lookup for every registered domain name. You type in a domain, and this will return the information on file for that domain: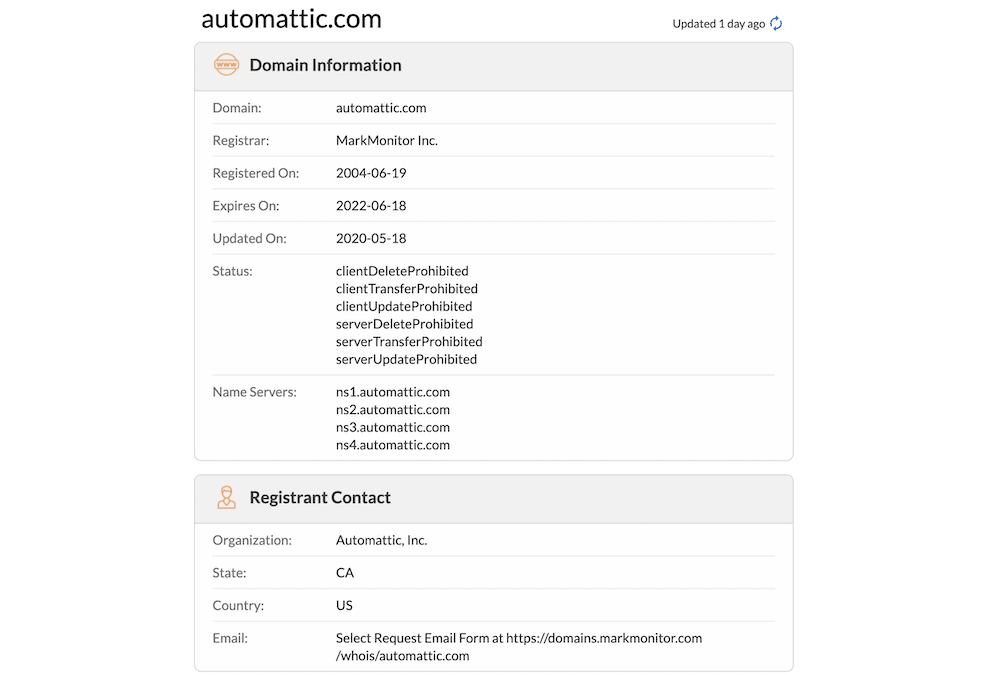 You'll find information relevant to the
[…]
This article was written by Jeremy Holcombe and originally published on Blog – Kinsta®.