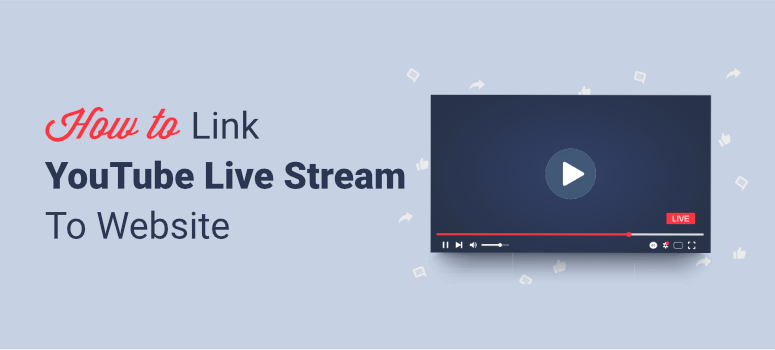 Do you want people to be able to view your YouTube live stream directly on your website?
Adding a live stream to your site is a great way to boost engagement on both your website and your YouTube channel.
However, embedding a live stream on your site can be difficult, especially if you're not tech-savvy.
In this post, we'll show you an easy way to embed a YouTube live stream on a website in under 5 minutes with zero coding required.
Let's dive in!
The Easiest Way To Add YouTube Live Stream To Your Website
Anyone can manually embed YouTube videos using a snippet of code. But when you do this, you'll likely face a lot of restrictions such as:
No customization options to control how it looks
Need coding knowledge to make even minor adjustments
Small coding errors can break your site
No support team to help you fix mistakes
Luckily, you don't have to rely on the manual embed method anymore. Instead, you can use Feeds for YouTube by Smash Balloon.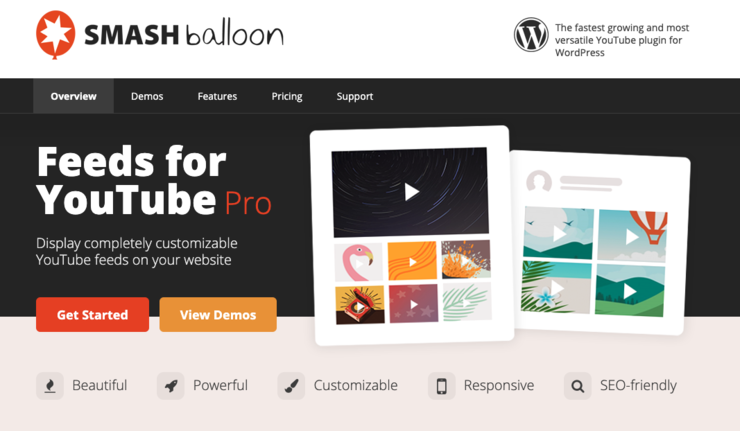 Feeds for YouTube lets you set up automated video feeds on your site. You can pull videos from your YouTube channel, embed a single video, and even play live streams directly from your website.
Smash Balloon has made it as easy as pointing and clicking or checking and unchecking boxes to showcase your YouTube live stream in a customized video player. It's beginner-friendly so anyone can use this tool.
And here's what really stands out about Feeds for YouTube:
Designed with speed in mind so it doesn't slow down your site
Filter videos by playlist, favorites, search, and more
Completely customizable YouTube player
Add 'subscribe' and 'load more' buttons
Dedicated customer support team
To learn more about this plugin, check out our detailed Smash Balloon review.
Ready to link your YouTube live stream to your website? Let's get started!
Linking YouTube Live Stream To Your Site
To set up the live stream on your site and follow along with this tutorial, you'll need to sign up for Feeds for YouTube by Smash Balloon.
Once you've created an account, you can get started.
Step 1: Installing the Feeds for YouTube Plugin
When you sign up, Smash Balloon will let you download the Feeds for YouTube plugin which you'll need to install on your WordPress site. For more help on this, follow our guide on how to install a WordPress plugin.
Once it's installed, you can
[…]
This article was written by Editorial Team and originally published on IsItWP – Free WordPress Theme Detector.