Home /
Basics /
Medium vs WordPress – How To Choose the Right Platform? (2020)
By WinningWP Editorial
February 3, 2020
If you want to start a blog or publish content online, two of the most popular options you've come across are likely WordPress and Medium.
Both make it easy to start publishing content online, but they do it in fairly different ways. So — which approach is right for your situation? Should you use WordPress or Medium? That's the question we're going to help answer for you.
In this piece, we'll share Medium's unique approach to content publication, give you a quick tour of the Medium service, and compare Medium to the WordPress experience to help you pick the right platform.
What Is Medium?
Medium is both a blogging platform and a publisher.
Anyone can sign up and start writing. That's the "blogging" part.
But then, with your permission, Medium also curates those posts and promotes them to its free/paid user base via "Topics", which is the publisher part. Think of it kind of like a magazine/newspaper website, but where any writer (including you) is eligible to be curated.
Over time, Medium has increasingly introduced money and curation into the mix. Medium visitors can only read a certain number of curated articles per month for free before they need to pay. Similarly, if Medium chooses to curate your articles, you can actually make money just by publishing on Medium.
Philosophically, this approach is quite different from how WordPress functions, which I'll try to explain below.
How Medium Works: Curation and Partner Program
If you just want to create a simple blog and promote it to your own followers, you don't really need to worry about Medium's curation approach. But if you want to tap into Medium's existing audience, it's important to understand how curation works.
Explaining Curation on Medium
There are two ways that people can browse your content on Medium.
First, people who follow you on Medium will always see your articles no matter what. This is kind of the equivalent of a WordPress blog, in that only people who directly subscribe to your blog will see your content. Here's an example of someone's "blog" on Medium: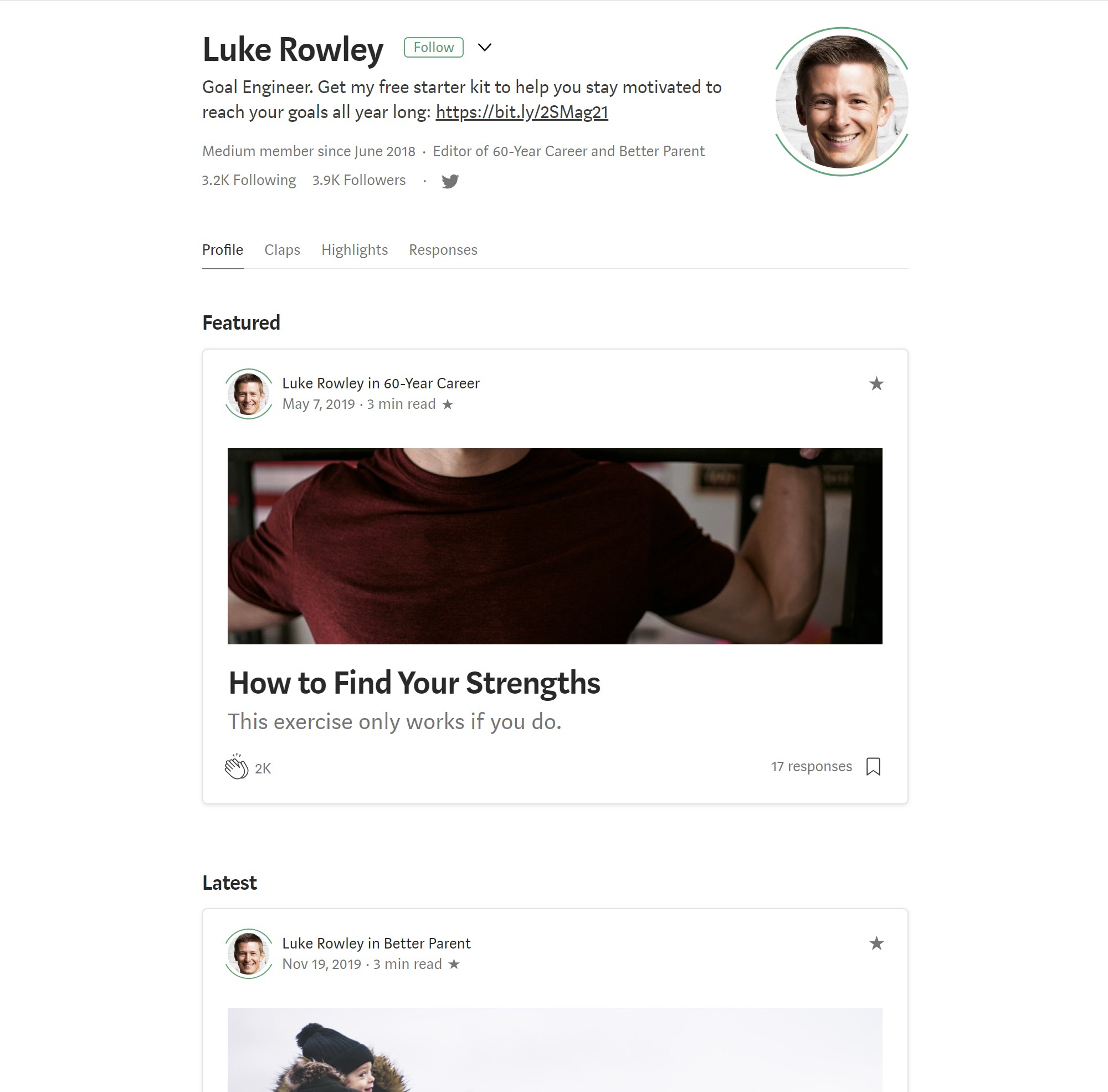 […]
This article was written by WinningWP Editorial and originally published on WinningWP.