Home /
Plugins /
MemberMouse Review – A Worthy WordPress Membership Plugin? (2020)
By Kevin Muldoon
December 20, 2019
Membership websites are one of the most profitable ways of making money online.
They can be used to sell content, digital products, online services and more. You can charge customers a one-off fee for their membership, however it is common to sell memberships on a subscription basis.
Membership websites are also a great way of preventing privacy as content and products can be restricted to members.
One of the best solutions for building a membership website with WordPress is MemberMouse. Retailing from $19.95 per month, MemberMouse gives you full control over what people can view on your website and provides an abundance of marketing tools to increase your monthly income.
In this article, I would like to show you how the WordPress plugin works.
What Can MemberMouse Do?
MemberMouse can be installed on any WordPress website.
There are standalone membership applications available online, but I believe WordPress is the perfect platform to build a membership website as you gain access to tens of thousands of themes and plugins.
Themes and plugins greatly extend the functionality of your website, simplifies the process of styling your website design and makes it easier to publish content.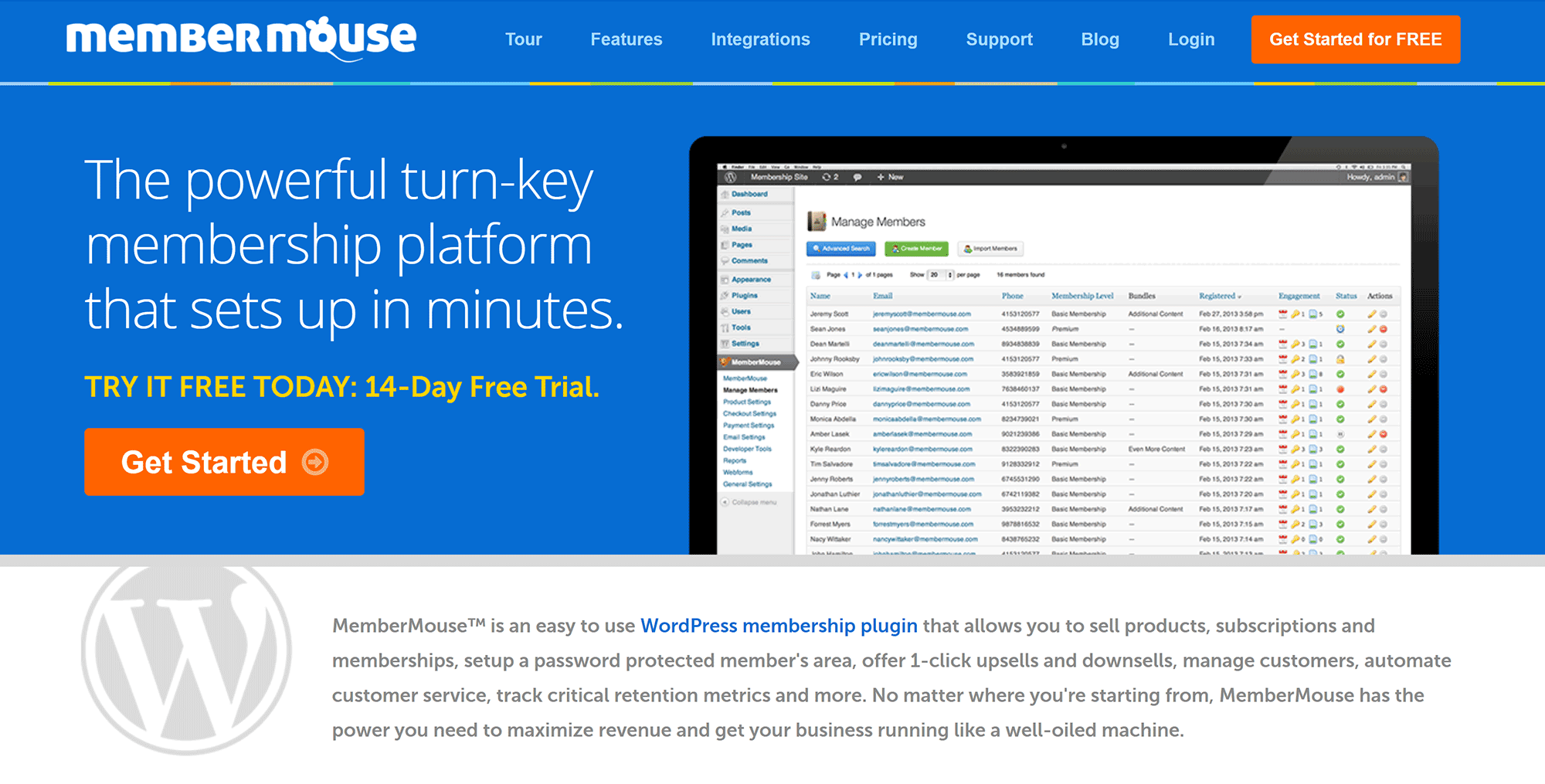 One of the key features of MemberMouse is the ability to protect any post or page on your website. You can create multiple tiers of memberships and restrict access to your content to specific member groups.
Sign up rates can be improved by offering a free membership. This is a good marketing technique as you can grow your email list and encourage members to sign up to one of your plans using upsells, downsells and cross-sells. Split testing different price points will help you see what is the optimal setup for maximum profits and you can promote your service using trials and coupons.
If you are selling memberships on a monthly basis, you may want to consider drip-feeding content to customers over time. This prevents members from consuming all your content in a short
[…]
This article was written by Kevin Muldoon and originally published on WinningWP.