When creating a WordPress site, you need to have all the right tools in place to make an effective impact. This includes a slew of modern fonts!
However, your WordPress theme might not have the selection of fonts you need to choose from. Or, you might not be happy with the ones that have been selected for you.
Because of these factors, being able to install some custom fonts is essential. We'll be discussing a variety of font options here today. But first, let's get the technical stuff out of the way.
What Really Makes a Font Modern?
Modern fonts aren't new at all. The style was originally developed in the 18th century. Despite that, their designs remain relevant in the modern world. In fact, you see them quite literally everywhere.
So, what do modern fonts look like?
Modern fonts are sharp, sleek, bold, professional, and stylish. They are also often sans serif (but not always). Their design is immediately distinctive and they are often used in headers and logos. They can be distinctly corporate but not aggressive. Rather, they're bold and demand attention.
Here's an example of a portfolio site using a modern font.
Notice how condensed and narrow it is?
These are generalities, of course. Modern typography has evolved and you can often find more stylistic examples as well. But hopefully, this gives you a general idea of what a modern font is (and why you might want to use one).
Get fancy with your ✨ fonts ✨ thanks to this list of 50+ modern options ⬇️Click to Tweet
How to Upload Downloaded Fonts to WordPress
Custom fonts downloaded from the web need a little extra work to get them running since you can't just import them like you could for an online service like Google Fonts. Instead, you'll need to either manually upload your fonts or use a plugin to do the job.
But before you do any uploading, you need to first ensure your fonts are web-ready. What do we mean by that? Well, not all fonts are web-safe or compatible with all web browsers straight out of the box.
But this isn't a huge hassle. Just use the free Webfont Generator tool to transform any custom font you've found online into a format that's readable and usable by all web browsers.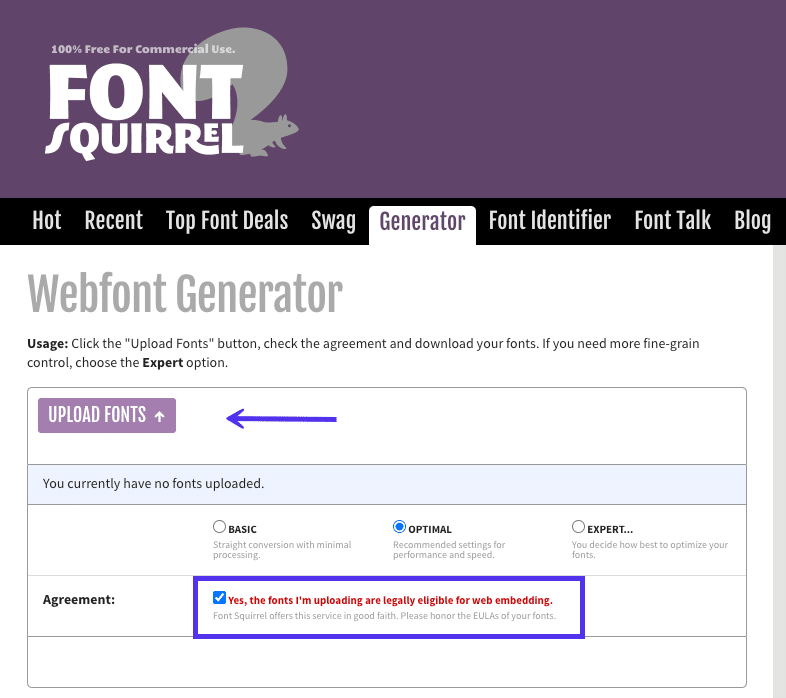 Completing this step will go a long way toward speed optimizing your fonts as well. However, that's not all there is to it. You should also follow a few tips to ensure your custom fonts aren't eating up resources or slowing down your site's load time unnecessarily:
Check performance. Using GTmetrix, Monitor the number of HTTP requests. If there's a lot, it could mean your
[…]
This article was written by Brenda Barron and originally published on Blog – Kinsta Managed WordPress Hosting.