Home /
Themes /
MyThemeShop Review – A Superb Value WordPress Theme Club!
By Colin Newcomer
November 7, 2019
When looking for a theme or plugin, WordPress users are spoilt for choice. With the official repository, dedicated marketplaces and various WordPress shops, there are thousands of options — so many, in fact, that it can all too easily become difficult to make a decision.
Making the right choice is critical to your site's success, though — so isn't something to be taken lightly. After all, your site's theme will determine the design displayed to your visitors, and your plugins will add most of its functionalities.
To help you to make an informed decision, I'll be taking an in-depth look at one of the best places to buy WordPress themes and plugins: MyThemeShop. As well as examining MyThemeShop in general, I'll also be looking at its main features, reviewing a few of its top products and sharing tips for prospective buyers.
Let's get started!
What Is MyThemeShop?
With a name like MyThemeShop, you'd think the answer would be clear cut. In reality, MyThemeShop occupies a middle ground somewhere between a WordPress theme shop and a WordPress 'club'. However, because of its pricing policy, it probably leans more towards being a club.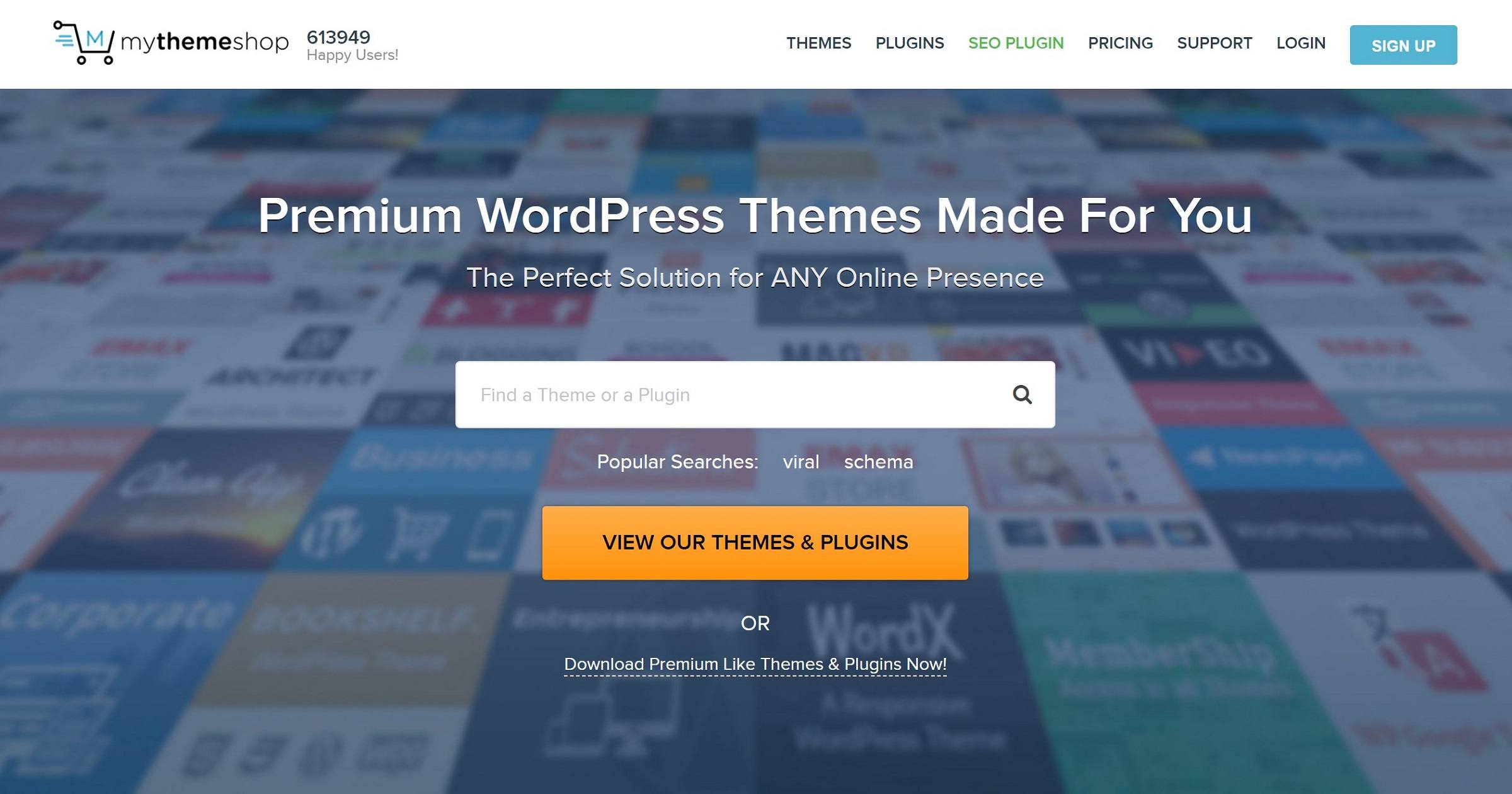 This is because, although all of its products (MyThemeShop develops themes and plugins) are available to buy individually, it also has a membership option that gives users complete access to its entire product range.
Believe it or not, MyThemeShop is one of the largest WordPress clubs around, boasting a whopping 600,000-plus satisfied customers, and a combined catalog of more than a hundred themes and plugins. Specifically, 87 free and premium themes, and 22 free and premium plugins.
MyThemeShop Pricing
With so many competitors, how do MyThemeShop's theme and plugin prices stack up? Let's look at the product prices.
In addition to offering a number of free products, MyThemeShop is quite competitive with its prices for individual products. Most premium themes cost $45, with a few priced at just $29. This is more affordable than many other premium
[…]
This article was written by Colin Newcomer and originally published on WinningWP.