PaaS (Platform as a Service) combines servers, storage, and network infrastructure with the software you need to deploy apps. With PaaS, you don't need to invest in on-premise hardware or worry about setting up a virtual environment to handle your apps.
Almost 85% of organizations were expected to have most of their workloads in "the cloud" by the end of 2020. These companies can then use cloud-based data to personalize marketing and share strategic data between departments (avoiding silos)—two main digital transformation goals.
PaaS gives you all the tools you need to realize these goals and more.
Let's explore what PaaS is, some real-world PaaS examples, the market share of leading PaaS providers, and more.
What Is PaaS? (With Examples)
Platform as a Service (PaaS) refers to a pre-packaged combination of cloud computing hardware and software tools that let you develop and deploy applications with ease.
For example, AWS Elastic Beanstalk is a plug-and-play platform that supports multiple programming languages and environments straight out of the box. It makes it easy to deploy and quickly test, launch, and scale apps for different devices across several platforms.
It automatically deploys uploaded code and includes load-balancing and auto-scaling tools to keep your apps running smoothly at all times.
Google App Engine is another example of a PaaS for software deployment.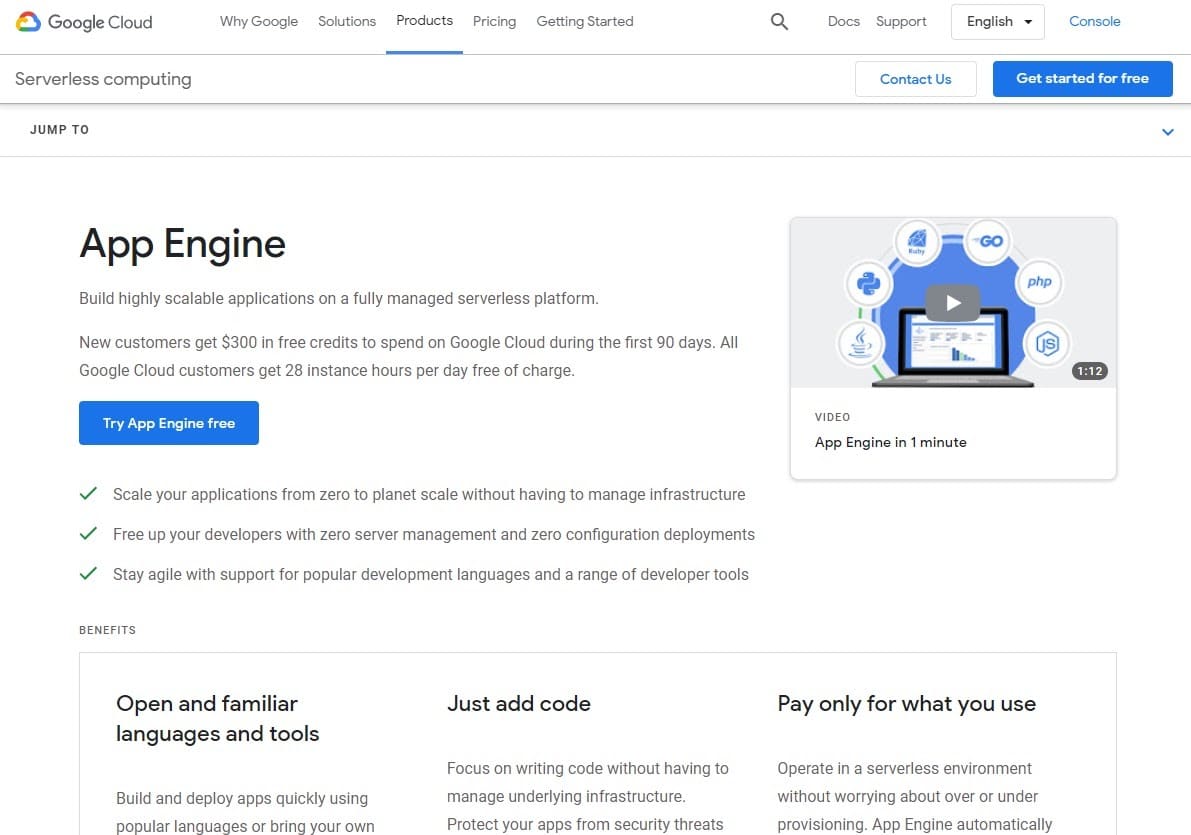 Beyond deploying an app in any language, you also get app diagnostics, versioning, A/B testing, and other features.
These services are fundamentally different from just renting storage space or a virtual machine. A PaaS solution serves as a ready-made platform to take your apps live.
Renting the hardware alone falls under IaaS, not PaaS.
Let's take a closer look at the differences between these two categories.
85% of organizations expected to have most of their workloads in the cloud by the end of 2020. Are you ready to move to the cloud? Read on to find more! ??.Click to Tweet
What Is the Difference Between IaaS and PaaS?
Infrastructure as a Service (IaaS) refers to cloud services' hardware components, like virtual machines and scalable storage. PaaS also includes an ecosystem for deploying your applications.
They're both examples of cloud computing services, of course, but with different use cases and target markets.
To make things even more confusing, many PaaS providers also offer IaaS solutions and vice versa.
Let's clear up the confusion by comparing specific products.
| | |
| --- | --- |
| Cloud Service Type | Examples |
| PaaS | AWS Elastic Beanstalk, Google App Engine, |
[…]
This article was written by Salman Ravoof and originally published on Blog – Kinsta.