E
mail marketing is still one of the most effective ways to grow a blog, website, or online business.
When you're just starting your blog, however, you may not think about email marketing. And that's okay. Email marketing is not usually the first thing people think about at the beginning.
That said, an email list can be a powerful tool to increase readership, introduce your content to a bigger audience, and even earn you money.
No matter if you're an email marketing beginner or veteran, we're here to help. This email marketing checklist will help you optimize your signups, help you write and design high-converting emails, and explain what you need to do after sending your newsletter.
Use it to create a solid foundation for any email marketing campaign or to clean up one that's not performing as well as it should.
Ready to dive in? Let's go.
Benefits of Email Marketing
Email marketing is still one of the best ways to reach your target audience. We send over 102 trillion emails every year and over 90% of people over the age of 15 use email. People check their email every day, with many doing it even before we get out of bed!
Check out the benefits you can get from a good email marketing strategy:
Promote your latest blog posts to boost engagement and drive traffic
Build relationships with your audience through regular communication
Boost revenue by promoting products directly to readers
But remember, you'll only see these benefits if you've built a list full of people who want to hear from you and who'll open every email.
This email marketing checklist will help you do that.
Let's get started!
Email Marketing Strategy
Before you send any emails to your list, you have to do a bit of homework.
1. Which email marketing service is right for you?
Before you can get started, you'll need to choose the right email marketing service to send emails with. These services will help you set up your email list, have templates you can use to design your emails, and more.
You'll save time and effort working on your list and the emails because these services are geared specifically for email marketing. And they have tutorials, support, and demos to help you out.
It can be overwhelming trying to decide which service to use since there are so many out there.
For beginners, we recommend Sendinblue because you can start for free. The free plan allows you to send up to 300 emails per day, which is perfect for beginners.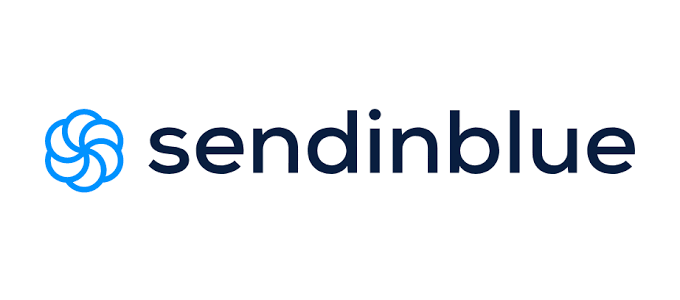 Sendinblue
Comes with a free plan
Allows unlimited contacts with every plan
Beautiful email template library
[…]
This article was written by Julia and originally published on Blog Tyrant.