So you're looking for a way to migrate your WP website quickly and in a simple and safe way? Well, Prime Mover is just the tool for the job!
This incredibly versatile plugin will make that process a breeze, no matter what kind of migration you're looking to execute. This is possible thanks to the numerous interesting features you get access to when using this product, but since there are a free and a PRO version to choose from, you may want to check the differences between them before you make your decision on which one you want to pick up.
While the free version is great, the PRO version is certainly worthy of consideration, too. And this is exactly where this Prime Mover review can help you out – read on and see what you can expect!
Prime Mover free version
Although on the market for just over a year, Prime Mover has already got a lot of praise (and plenty of downloads) in the WP community. It has been hailed as the simplest solution for website migration, and the word about it is still spreading.
Pretty much everyone who tries it is exceptionally pleased with what they get, especially since there are two versions to choose from, depending on what you need. Both of these versions will be analyzed here to show you exactly what you get with each one, and the free package is the first one to go under the microscope.
What can you do with the free version
So, what do you get with the free version of Prime Mover? Well, quite a lot, actually. First and foremost, this applies to the types of migrations you can do which encompass:
single site to single site
single site to multisite sub-site
multisite sub-site to multisite sub-site
multisite sub-site to single site
the whole migration is done inside WP admin
Therefore, as you can see, all main options are pretty much covered and you can migrate your site(s) however you want. But that's just the beginning – there are many other features included here.
Main features
Let's stay with the migration types a bit longer, tough – what do all those options mean for you as the user?
First of all, the fact that you have the multisite migration option available to you as a part of the free version is a huge deal because other similar tools usually do not offer this unless you pay for it.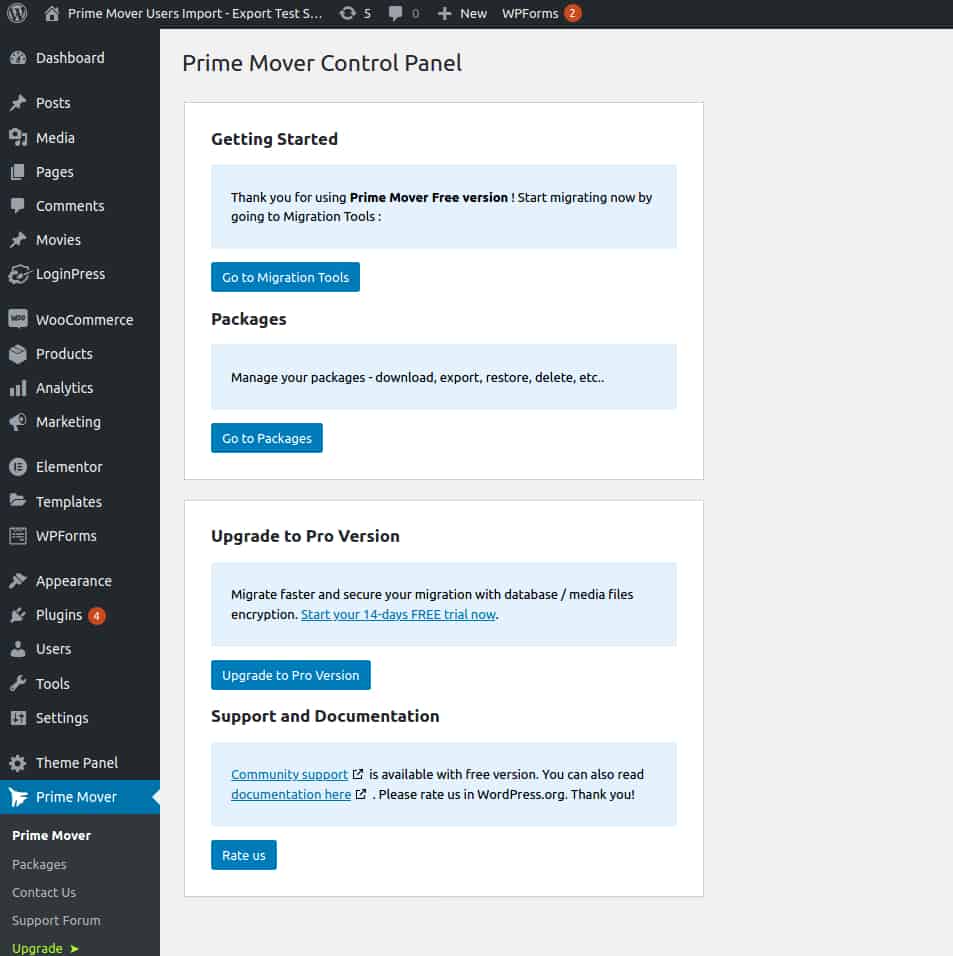 Furthermore, there are no restrictions in many respects, including the size of the package you're moving, the number of websites included and the type of migration (of those listed above) you decide to execute. So, despite this being a free version, you won't get the feeling that a large chunk of the product's basic functions is hidden away from you.
This article was written by Marko Domljanovic and originally published on WP Newsify.