Twenty years ago, 99% of business owners would stare blankly into space if you mentioned the acronym SaaS.
These days it's almost impossible to run a business without using at least one of the many SaaS products available on the market.
In 2019, companies with 0-50 employees used, on average, 40 SaaS products. That's almost as many as many SaaS subscriptions as employees.
And this isn't a bad thing. If you're stuck using only a few, your company probably isn't running at full efficiency.
In this post, we do a deep dive into what SaaS is and how it can help your business. We will also deep dive into 40+ SaaS products we use to grow our own company.
Ready to start? Let's rock!


Get a sneak peek of all SaaS tools Kinsta uses to generate leads, analyze data, collaborate, and ultimately grow its WordPress hosting company! ??

Click to Tweet
SaaS Definition: What Is SaaS?
The acronym SaaS stands for software as a service. It is a software distribution method that typically involves paying on a subscription model for a product, tool, or service.
(Suggested reading: make sure to read our in-depth guide on SaaS marketing).
In most cases, SaaS products are now hosted in the cloud and are accessible from anywhere via your web browser or mobile device.
In the past, software companies relied on a licensing model to sell their digital products and make money.
The difference between a licensed software product and SaaS is that you install and run traditional software on your own computer or server. With SaaS, the company typically hosts and manages the software solution for you.
So instead of just buying the code, you pay for the service of hosting, updating, and maintaining the software, servers, and databases as well.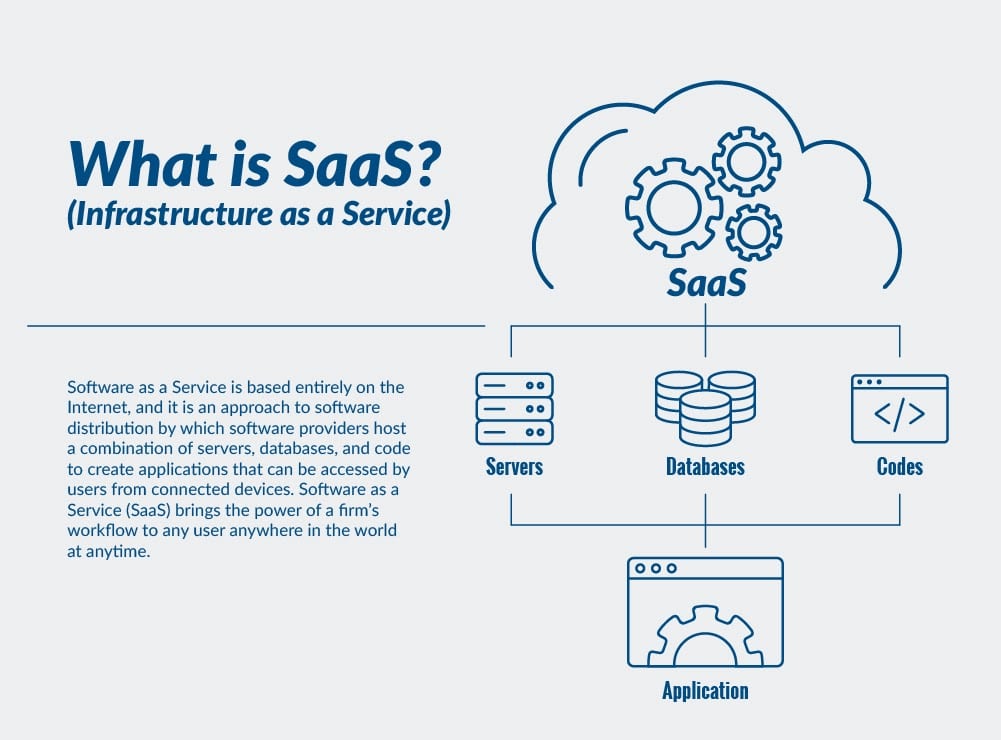 SaaS vs PaaS vs IaaS
You might be confused about what all the different acronyms in the SaaS industry stand for.
In this section, we will quickly cover the differences between SaaS, PaaS, and IaaS.
Software as a Service (SaaS)
SaaS, as we mentioned above, stands for software as a service. It typically is a hosted software solution that helps businesses or individuals improve their productivity.
What Are Some Examples of SaaS?
SaaS products are typically software solutions that help businesses or individuals solve specific problems. Salesforce helps companies keep track of customers
[…]
This article was written by Matteo Duò and originally published on Blog – Kinsta Managed WordPress Hosting.