Have you considered accepting guest blog posts on your WordPress site?
Yes, that sounds like the title of a spam email, but it's a genuine question. If done correctly, guest blog posts can be an excellent way to increase traffic to your site, and build connections with other bloggers.
In this tutorial, I'll show you how to safely set up guest authors. In most situations, you don't want to need the guest author to have a real account on your WordPress site. The guest author probably doesn't need to log in. All they need to do is send you their content, plus their personal details for the author's profile.
One way to safely add guest authors is with the PublishPress Authors plugin. This plugin will replace your default author profiles so that they do not have to be connected to user accounts.
Here's how to get started
Go to your "Plugins" screen and click "Add New."
Search for "PublishPress Authors."
Install and activate the plugin.
Go to "Authors" in your WordPress menu. You should see one author account already set up for you, as in this next image:

Starting on this "Authors" screen, you can create new authors for your content.
You can create two kinds of Authors here:
Mapped Authors: These are connected to regular WordPress users and can share all their details.
Guest Authors: These are for authors who don't need an account on your site.
If you choose the "Mapped User" setting, you can then connect the Author to a WordPress user. However, you can leave this blank and create a Guest Author.
This image shows what your screen looks like when you create a Guest Author: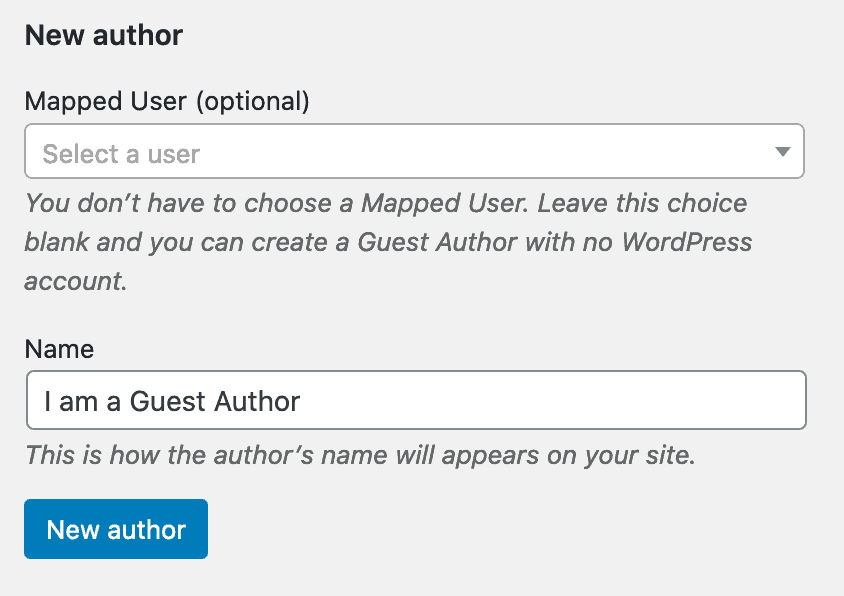 PublishPress treats WordPress Guest Authors identically to Authors who are mapped to users. You will be able to select and display Guest Authors in exactly the same way as for mapped users.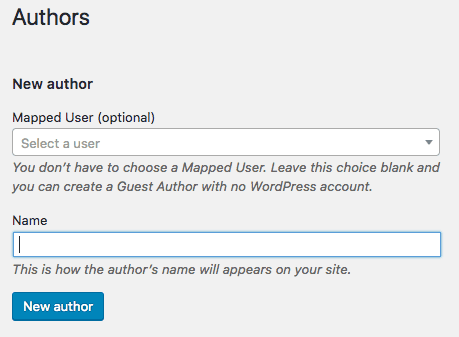 […]
This article was written by Editorial Staff and originally published on WP Newsify.