If you've been working in any sort of online business for a hot minute, you probably know by now that SEO is your best friend in the world. No matter how good your content or products might be, you can say goodbye to the success you desire without search engine optimization.
It's common knowledge that most people won't have the patience to search through any pages beyond the first and second one on Google when they are looking for something. About 95% of all Google search users only look at the first-page results.
That's why you need to step up your SEO game ASAP. It's a vital part of any decent digital marketing strategy.
Of course, there are many companies and services out there that offer to take care of SEO for you and promise you will never have to lift a finger again but will still get the desired results. That's all fine and dandy, or at least it would be if that was what actually happened.
The truth is that more and more SEO companies are popping up on the daily with most of them not being tested enough. More often than not, what you get in terms of SEO by acquiring the services of these companies is less than what they initially promised. Maybe they just can't achieve those results, or they have over-inflated their abilities in an attempt to get more customers. Either way, it's you who's at a loss in the end, out of much-needed money and still not even close to that much-coveted first page of Google search results.
"What about the tried and tested SEO services" you must be wondering. Well, they do exist, and they are great for your business. However, they also tend to be remarkably expensive.
So, given the situation, let us present you with an alternative option instead. Just DIY it; if you can DIY the re-designing of your entire house, you can do the same with SEO, right?
In order to help you in this quest of taking matters into your own hands, in the rest of this article, we'll be presenting you with The SEO Checklist by SEOBUDDY, the best resource you could possibly have for DIYing your SEO.
The SEO Checklist Bundle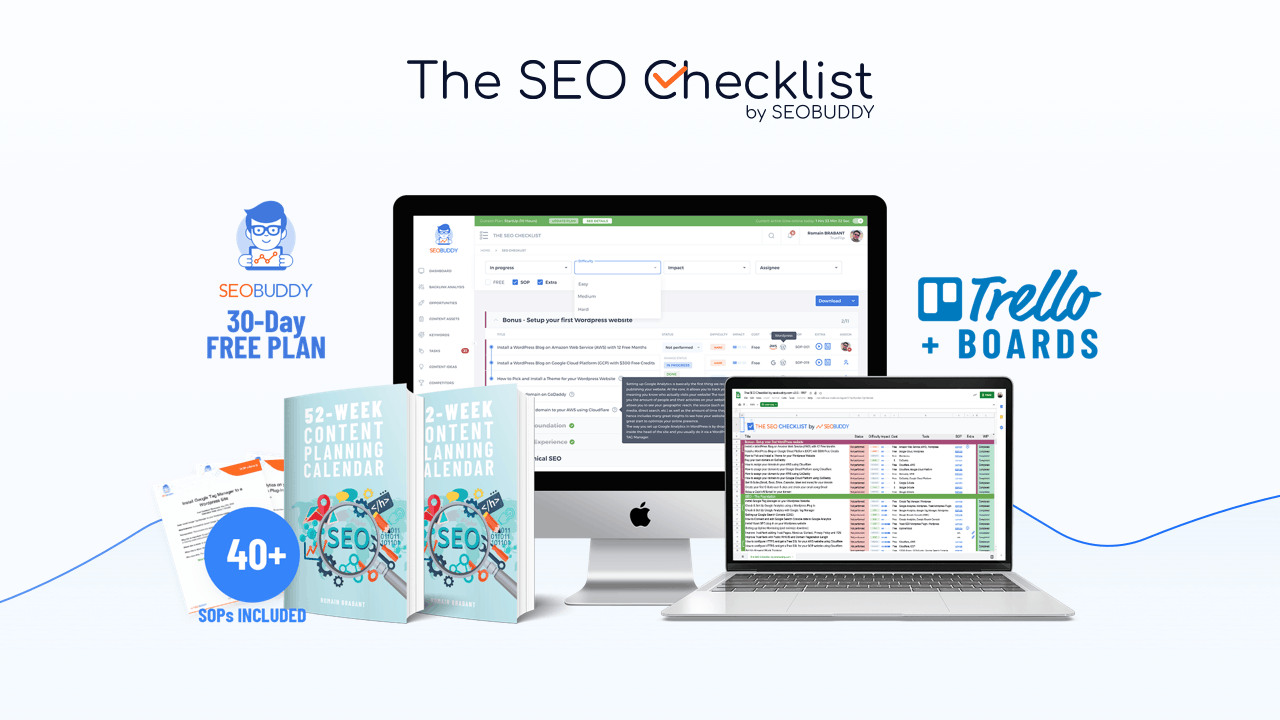 This checklist consists of a thorough step-by-step guide that leads you through everything you'll need to do in order to up your SEO game by yourself. It's ultimately going to aid you in gaining more organic traffic and moving up in search results, which is when you think about it, the main goal.
When you start using this checklist, you'll realize that what you once thought was extremely convoluted and complicated is actually not like that at all. Now, for a change, you'll actually know what you're doing, and more importantly, why you're doing it.
In order to understand how this checklist works, how you can utilize it to its fullest potential,
[…]
This article was written by Ivana Banić and originally published on WP Newsify.