In most cases, WooCommerce is used to create retail stores, and many of them are insanely successful. However, with the rise of dropshipping businesses and the general growth of the online market in the age of the Internet, B2B WooCoommerce wholesalers are becoming more and more common.
If you're considering becoming one yourself, we recommend reading the following section on B2B e-commerce in general.
What is B2B E-commerce, and How Is It Different From Regular E-commerce?
B2B or Business-to-Business e-commerce refers to a model of business where transactions take place between two businesses. One of the parties is usually the supplier of materials, and the other turns them into the final products and sells them. In recent times, however, wholesalers are becoming more popular. This means that the supplier sells finished goods in bulk while the other party sells them for profit.
This sort of business model is very different when compared to regular e-commerce, mainly in that it never deals with the end-buyer directly. If you choose to go the WooCommerce wholesale route, you'll deal with pricing negotiations, discounts based on quantity, custom billing, etc.
WooCommerce is a great solution all around to create a business of this kind. It's tried and tested, it's comprehensive, and offers the possibility of creating vastly different catalogs through tags and catalog hierarchies.
What Do You Need to Build a WooCommerce B2B Wholesale Store?
If you opt for this business model, you'll definitely need to add some extra features to your store that are not included within the basic WooCommerce package. After all, B2B is quite different than direct sales.
Some of the features you'll have to include are:
Multiple pricing levels
Role-based pricing
Varying prices for your products
The ability to approve users when they register as a B2B buyer
Applying discounts based on quantity or fixed discounts in general
Best WooCommerce Wholesale B2B Plugins
All of the requirements and features we've just listed might seem like too much to handle, and they might be. But there's always an easier way. And in this case, it's organizing your store through plugins.
Today, we'll review two top-rated plugins that help in setting this sort of business up. The two plugins are B2BKing and B2B & Wholesale Suite. These two powerful additions can do most of the grunt work, so let's get straight into their reviews.
B2BKing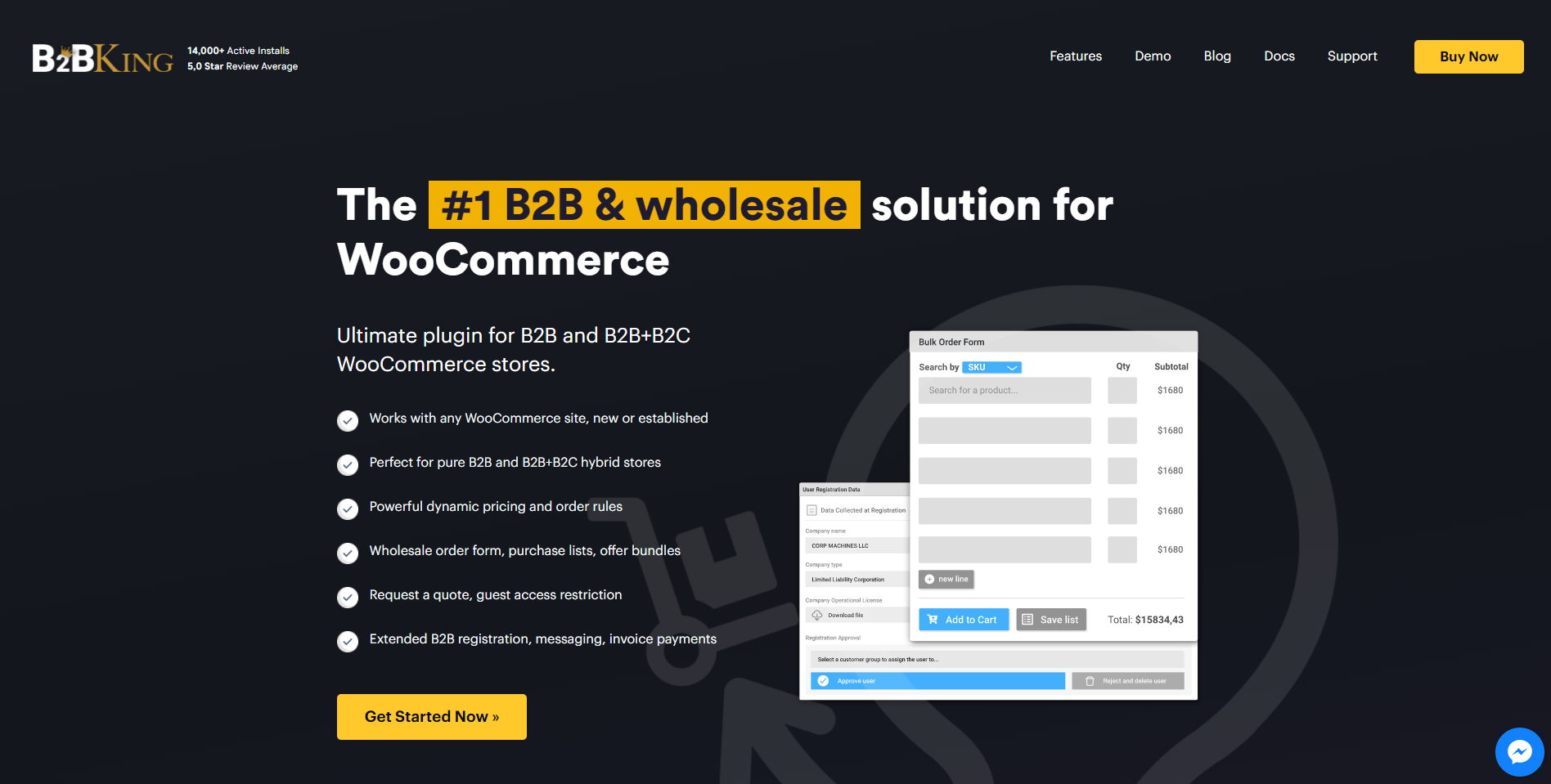 B2BKing is a multi-purpose plugin with over 130 features. All of them can be used to your advantage to further your business and set up a B2B store much more easily. This plugin's primary purpose is to complete everyday tasks instead of you. It can perform
[…]
This article was written by Ivana Banić and originally published on WP Pluginsify.